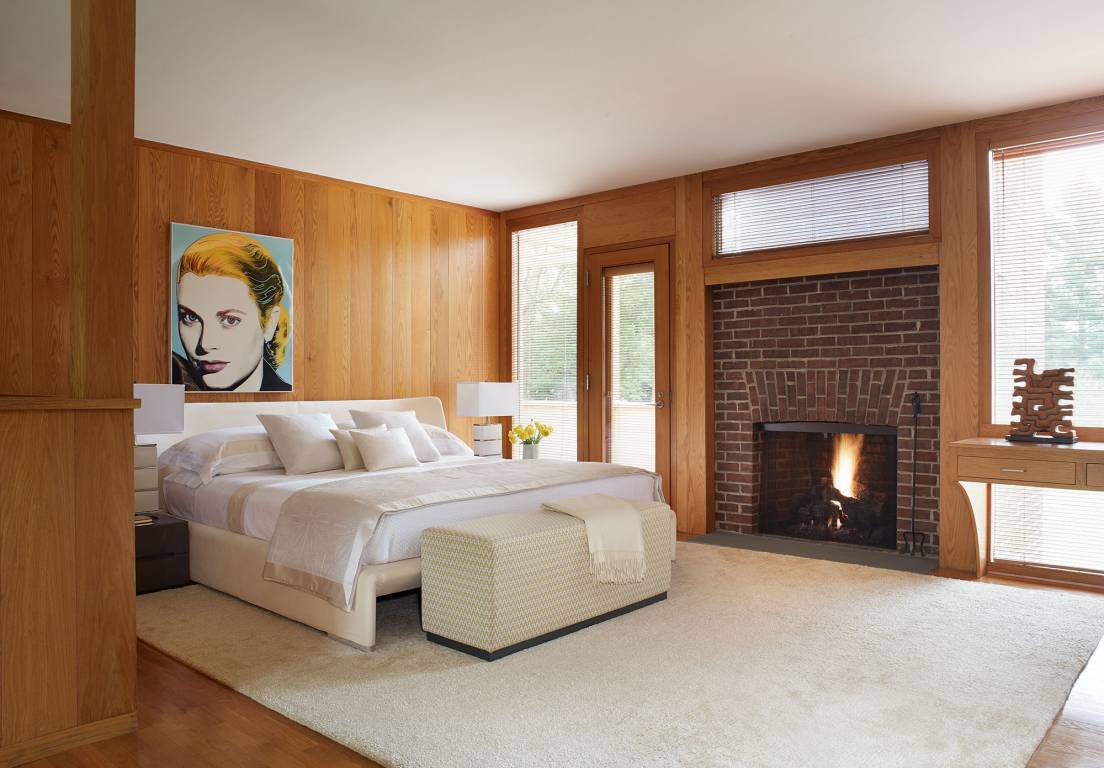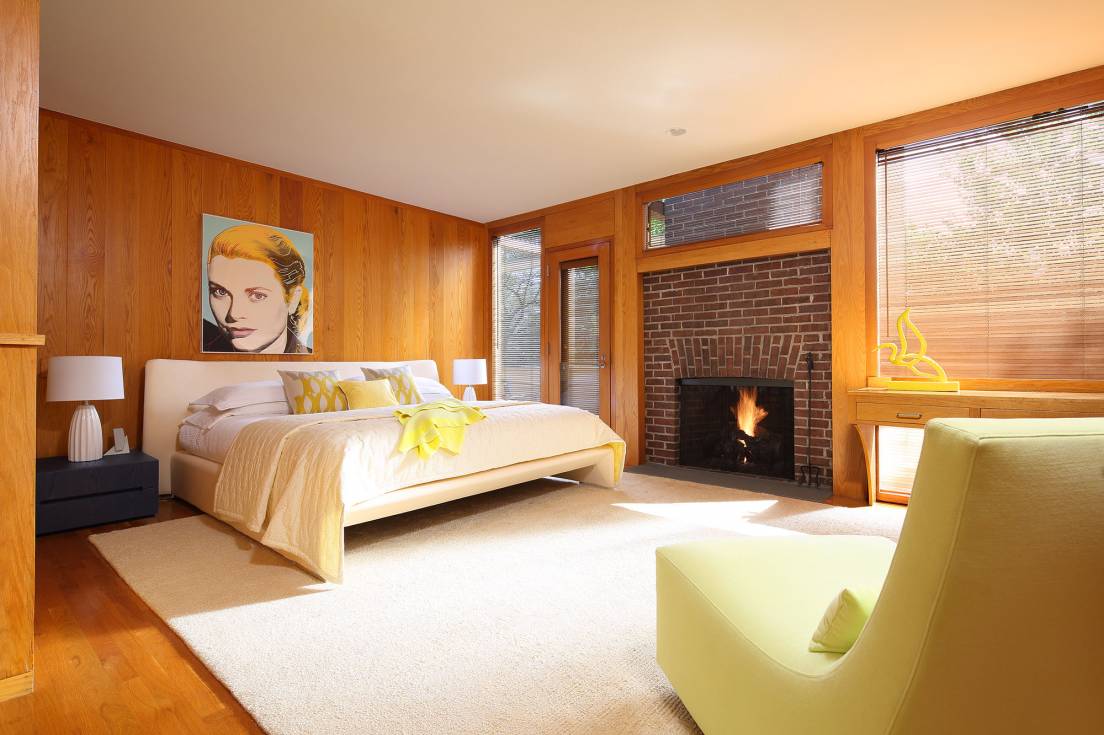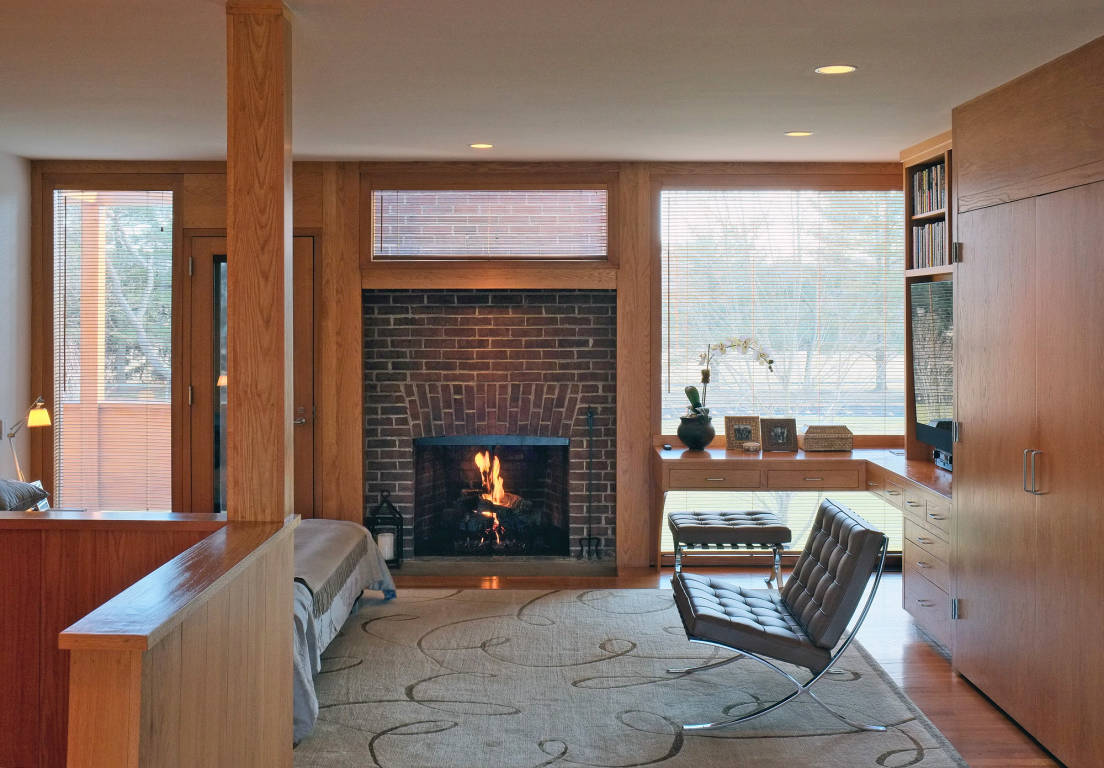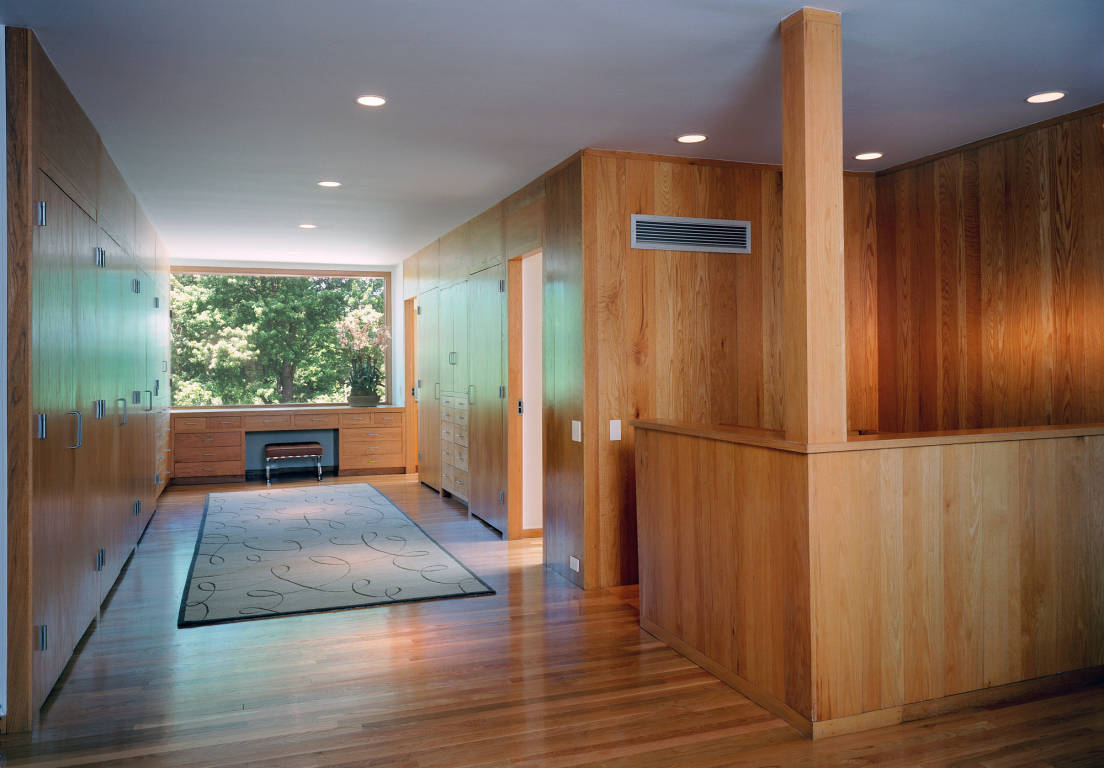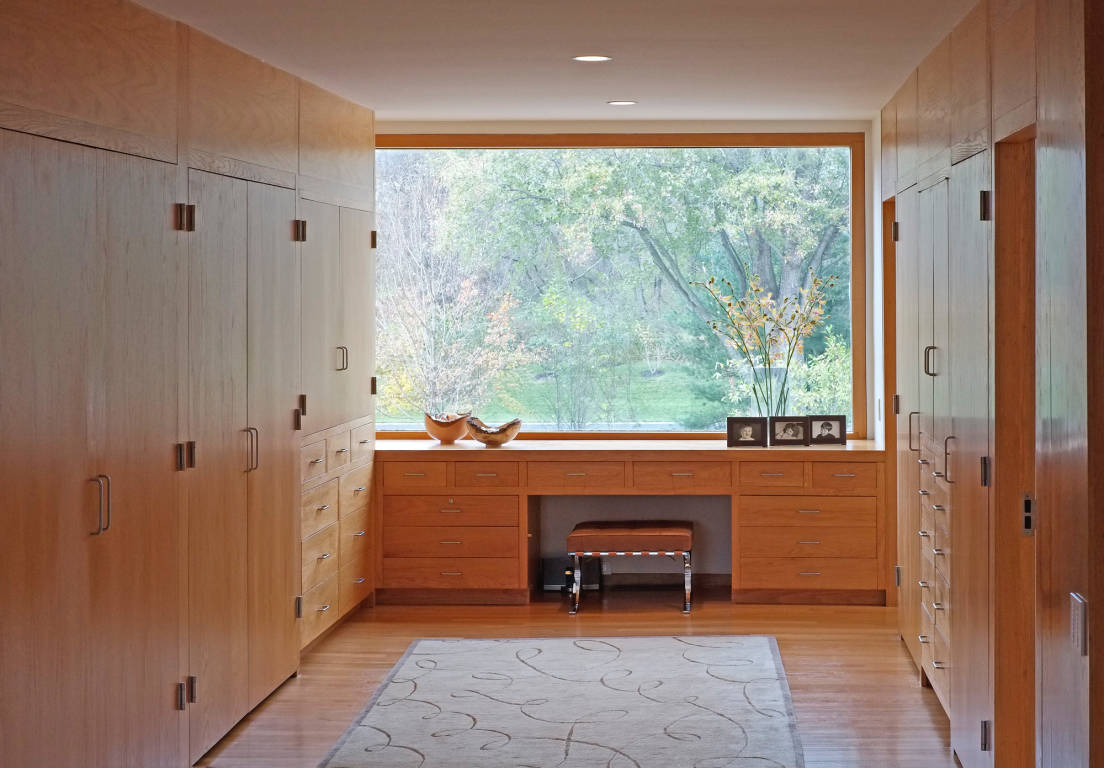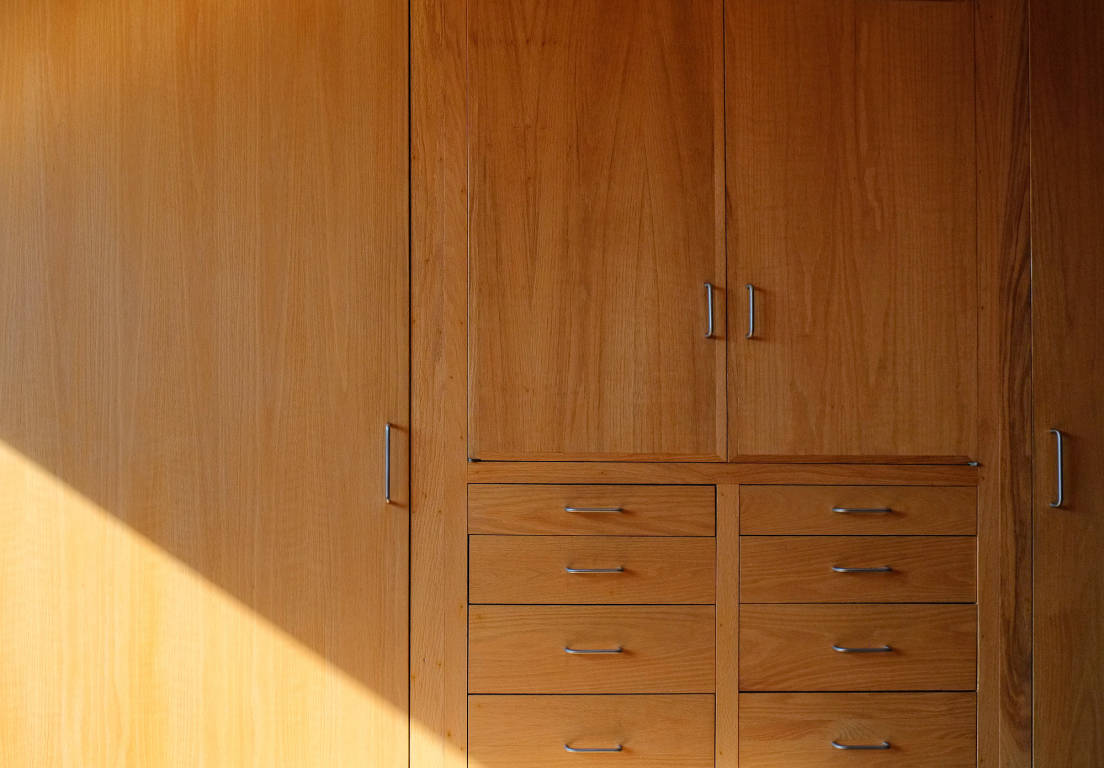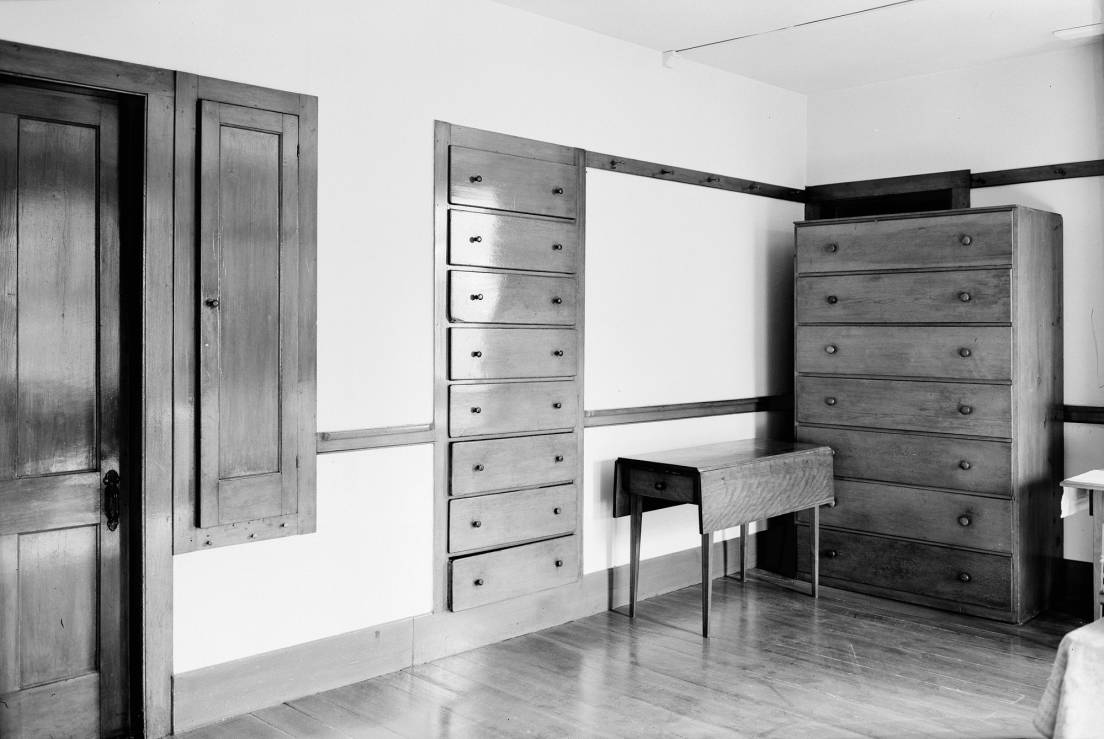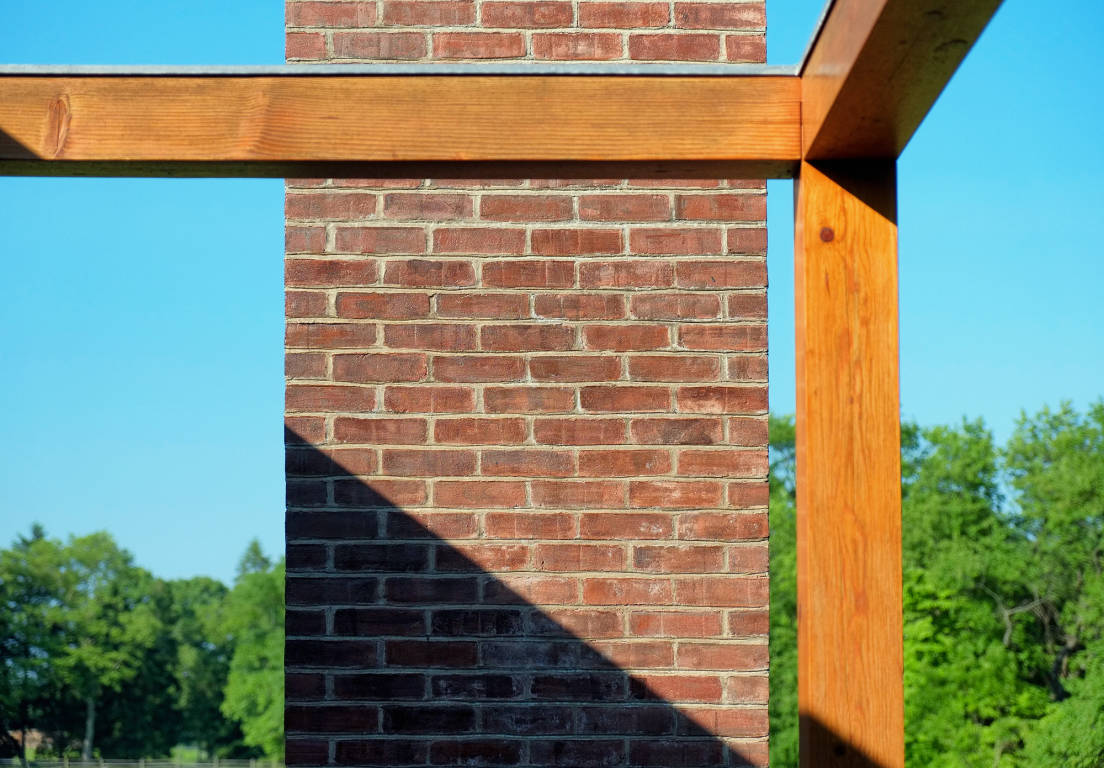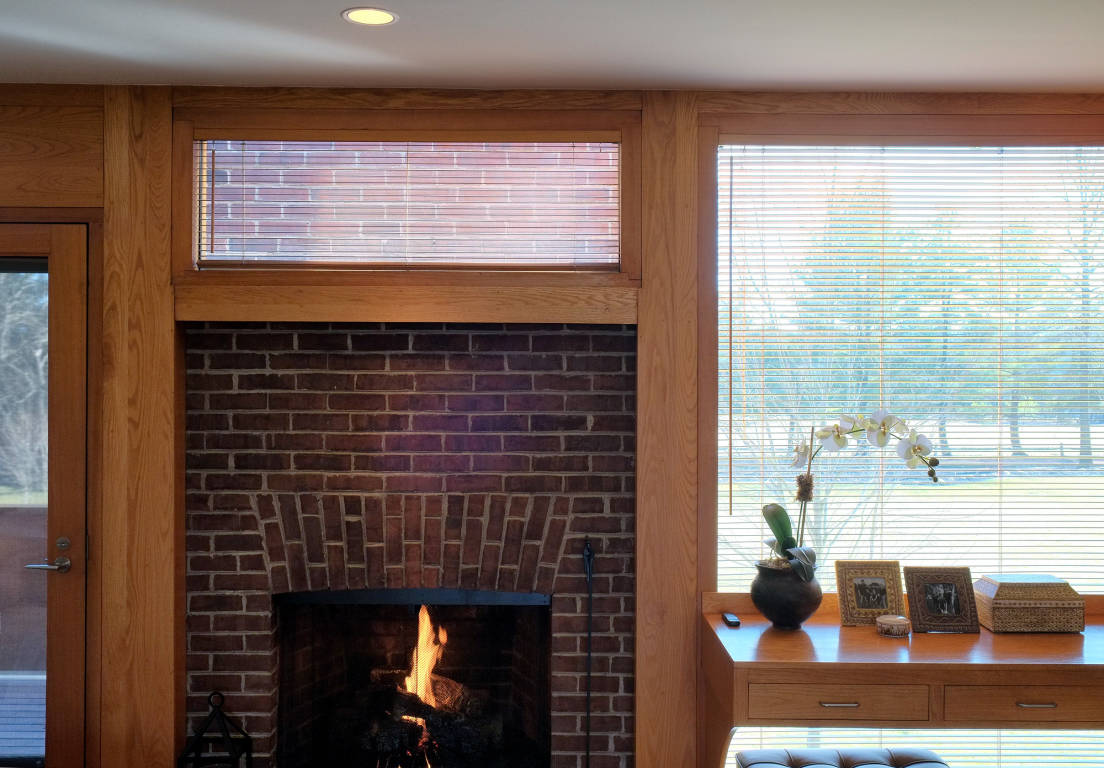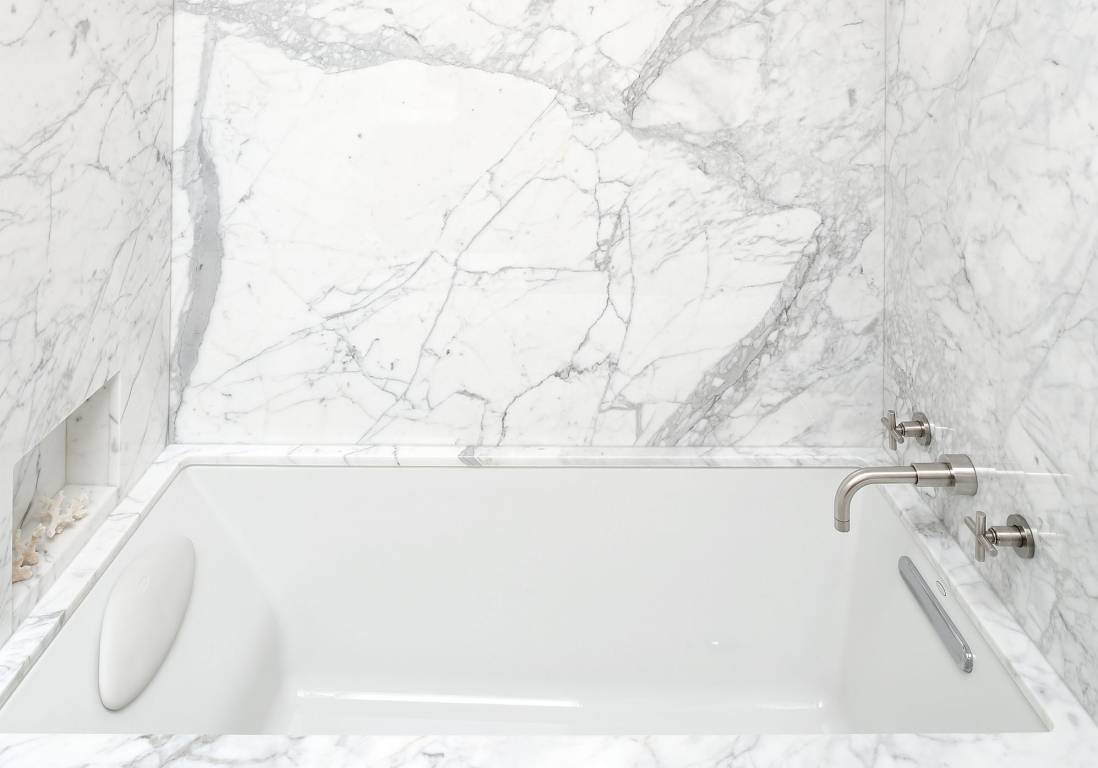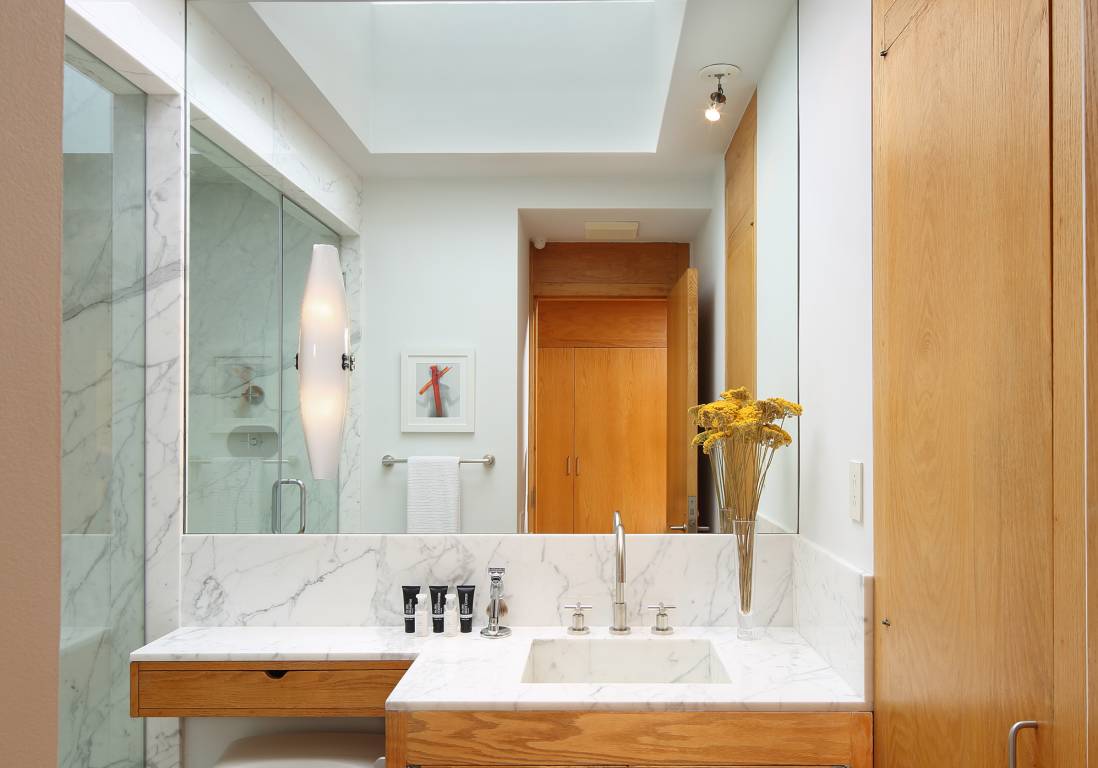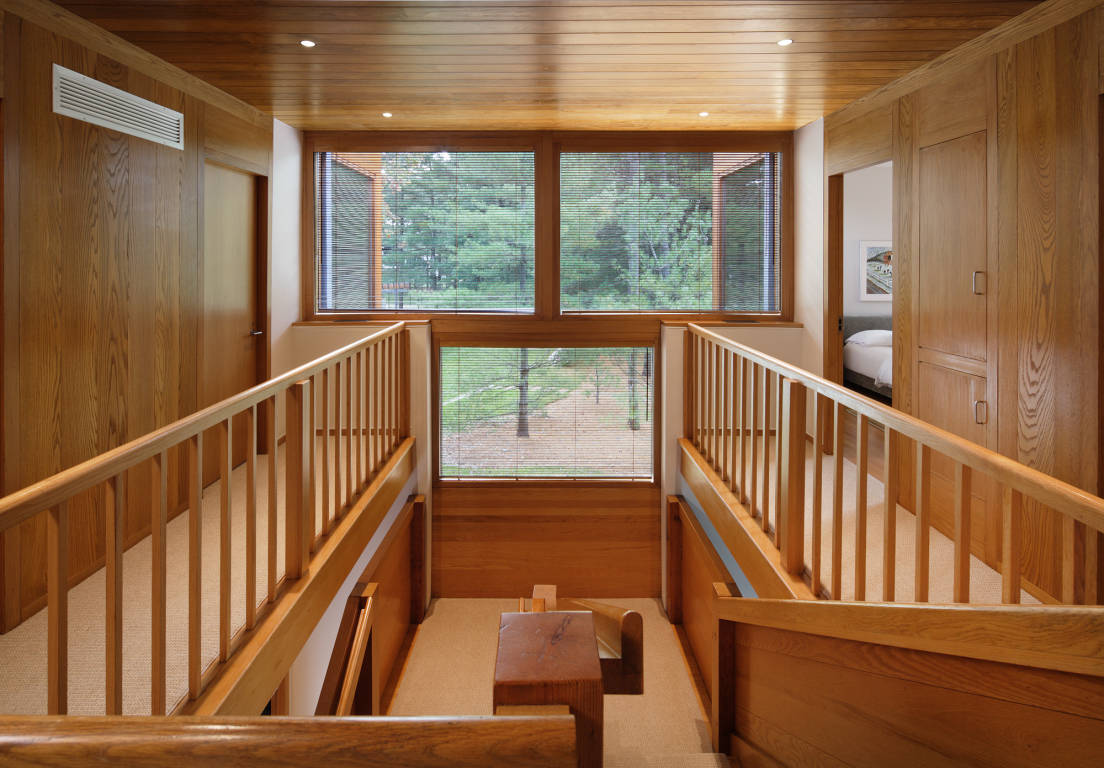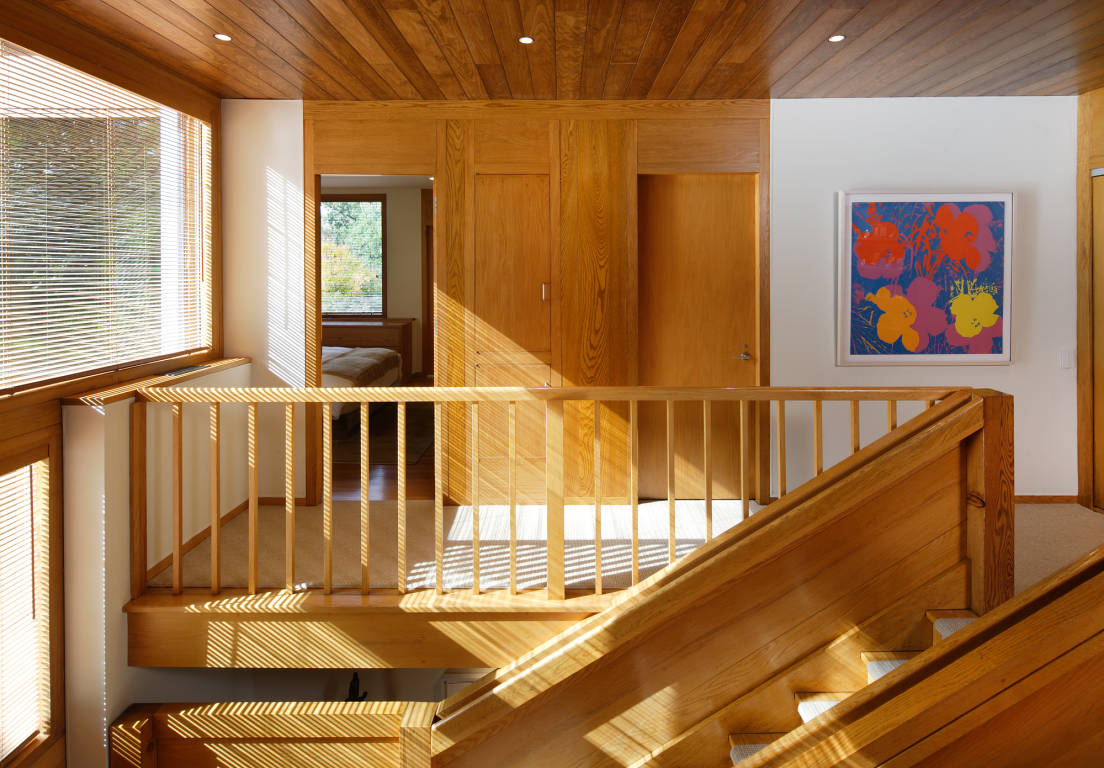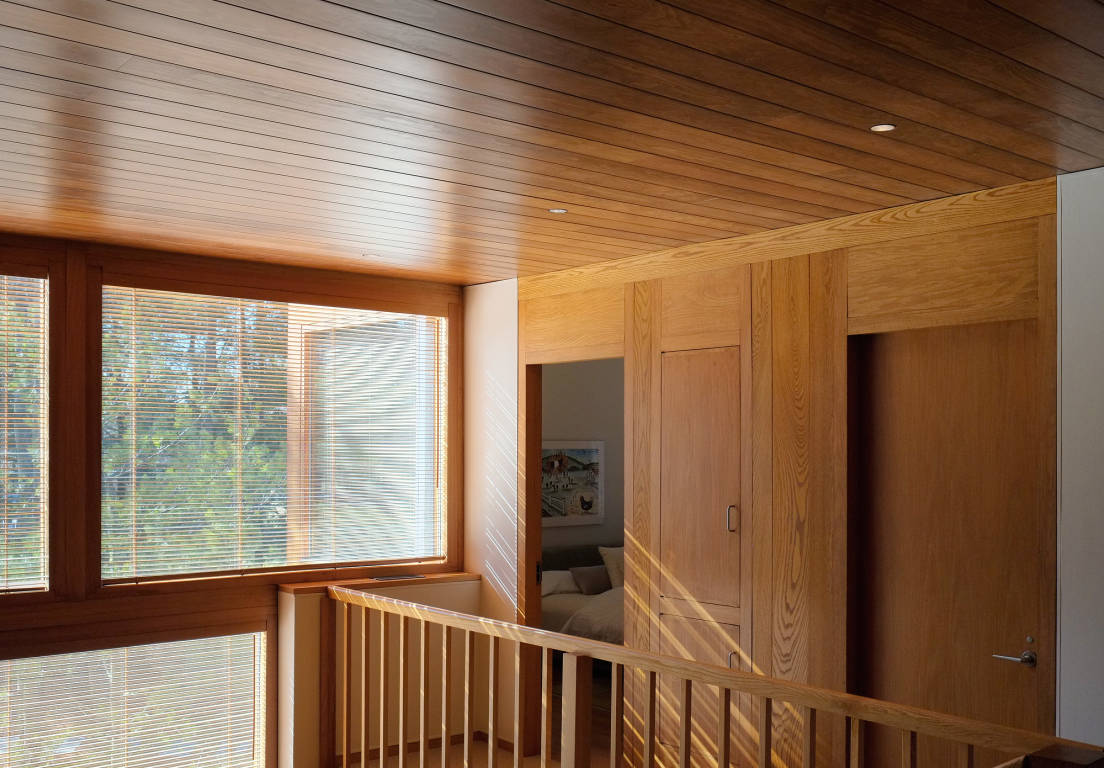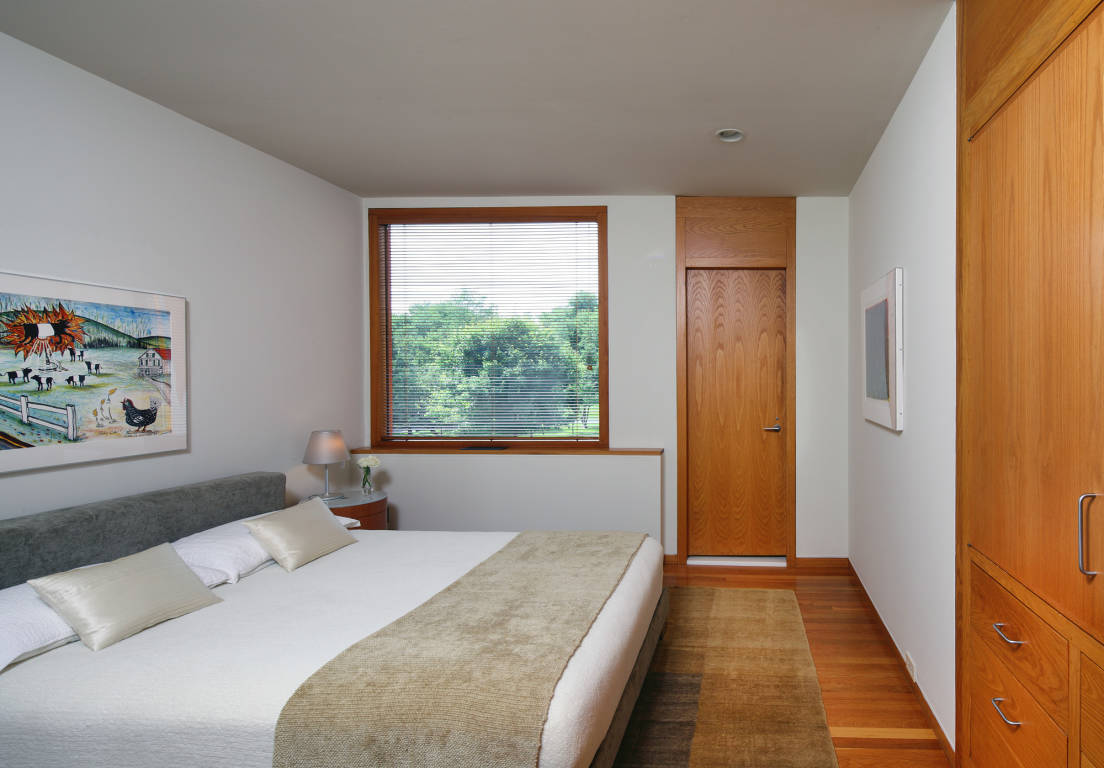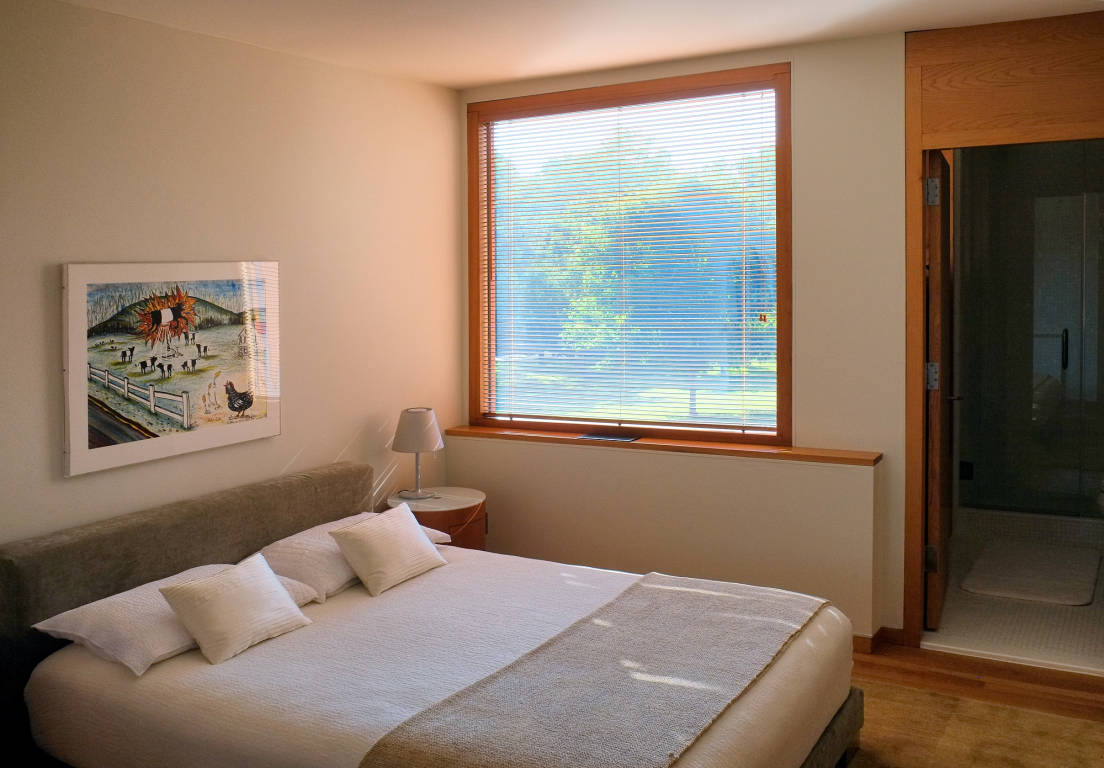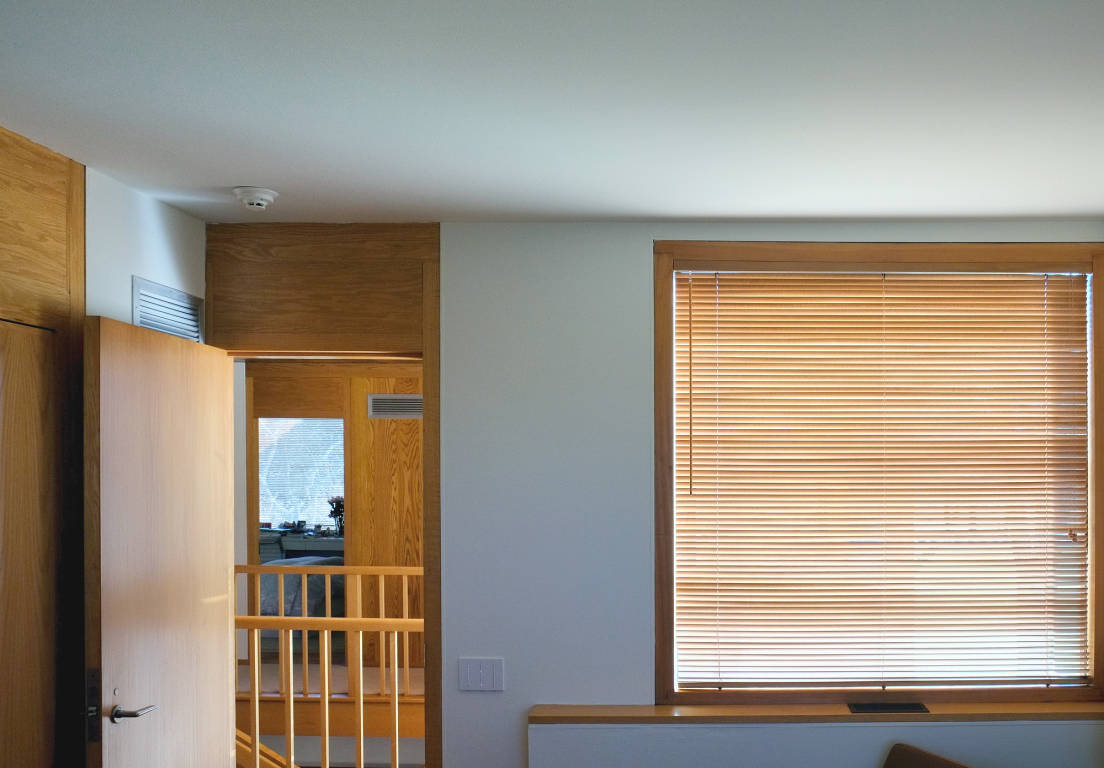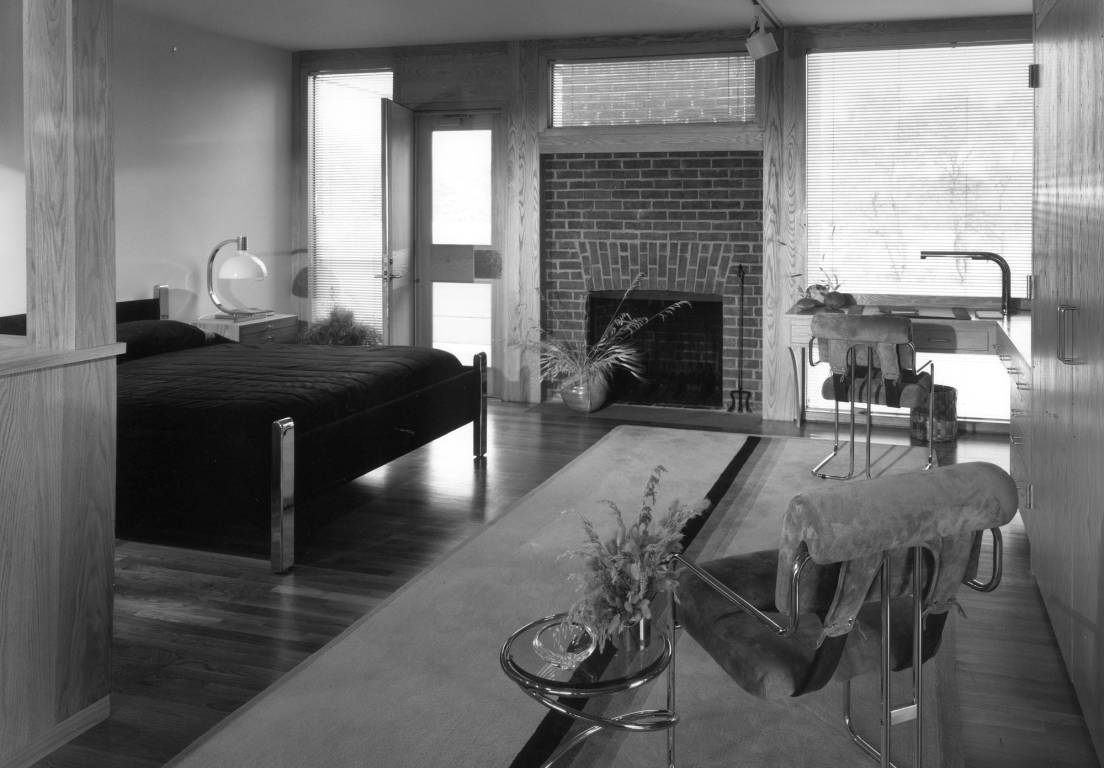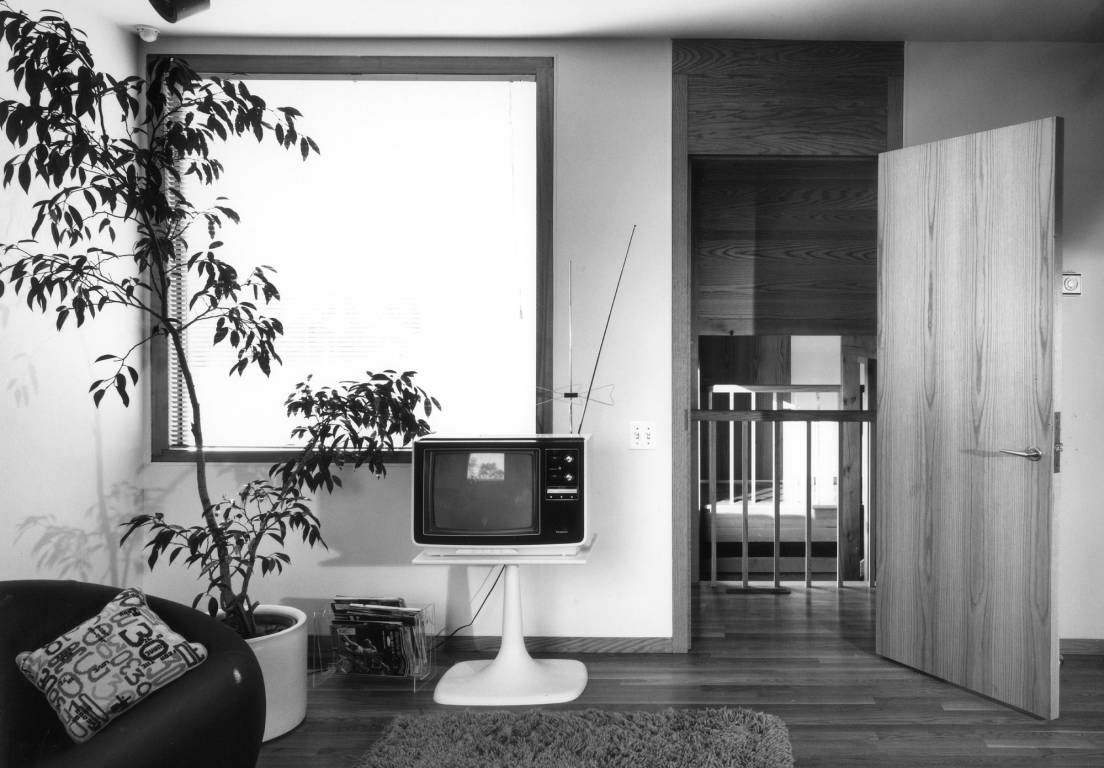 "I would say a house is a society of spaces talking to each other, expressing a way of life. I wouldn't think of it, to begin with, as known rooms: kitchen, living room, that sort of thing. They become such places without naming them." Kahn, House and Garden interview, 1972
The second floor has three bedrooms for the Korman children, plus an identical guest room. Each room is eleven by thirteen feet and has its own bathroom. Though the rooms are modest in size, Kahn scaled the windows (one on each side of the bed) to make them feel spacious. Built-in closets and furniture are inspired by the Shaker tradition, and serve as sound barriers between adjacent rooms.

Across the stair hall is a large master bedroom with its own fireplace. Next to the bed is a small terrace offering a view of the field beyond the house. A secret staircase leads to the den and entry hall. 
The expansive dressing area has a picture window overlooking the entrance, giving hosts a place to observe guests arriving and time their entrances accordingly. The window wraps around the corner of the room, seeming to disappear to the left. 
The bedrooms reflect the entire house's atmosphere and structure: spaces serve distinct purposes, but they also flow into to each other.