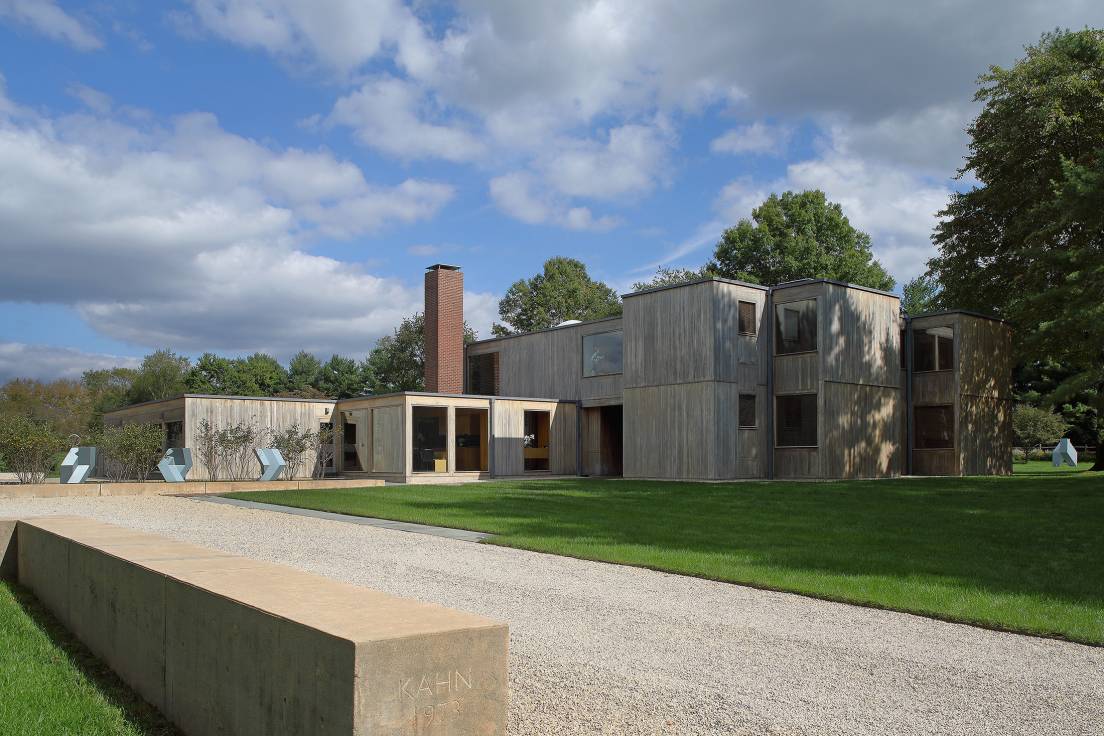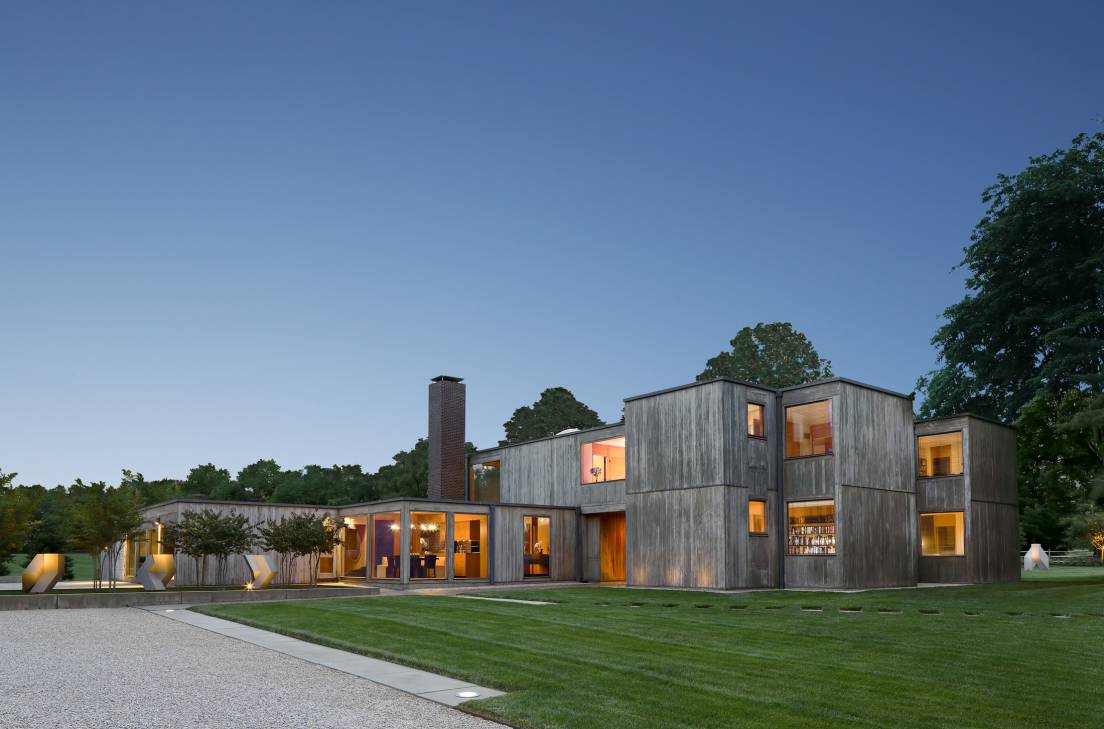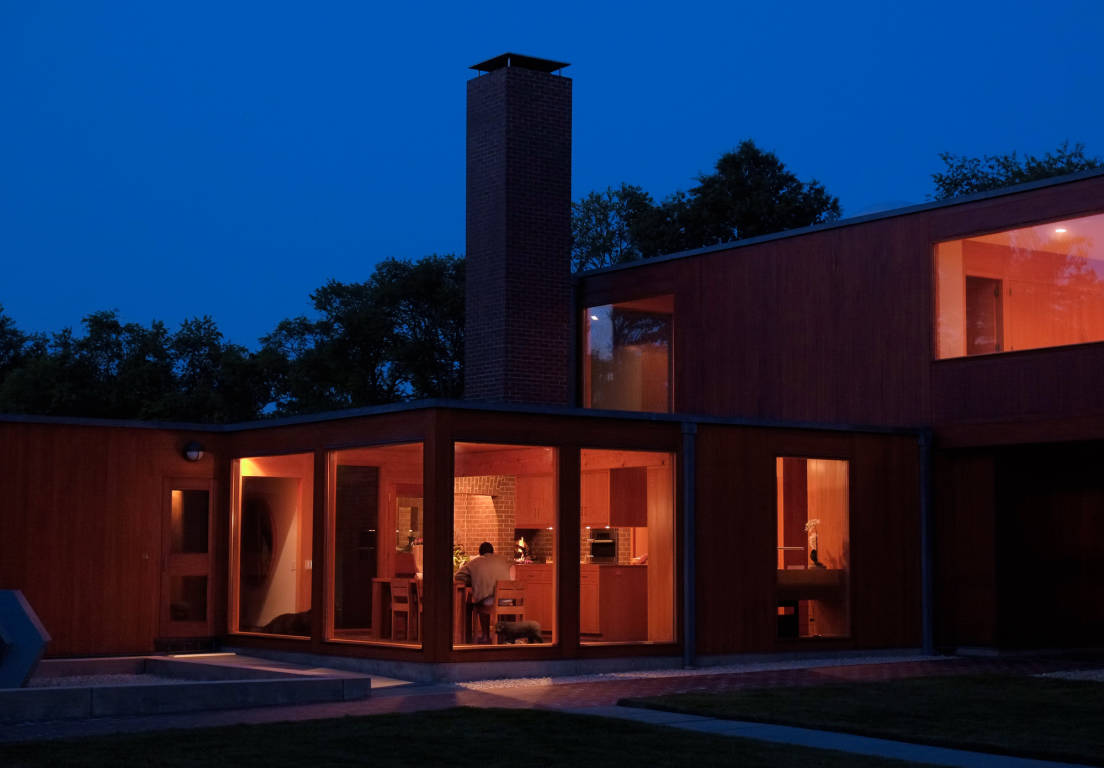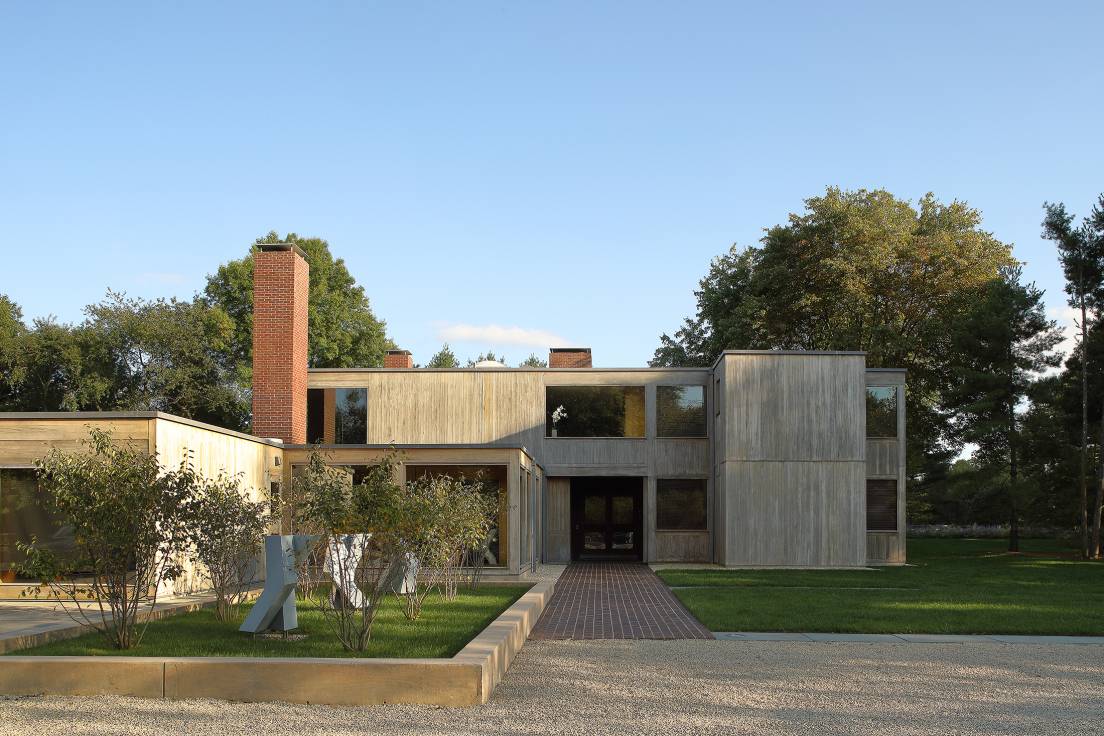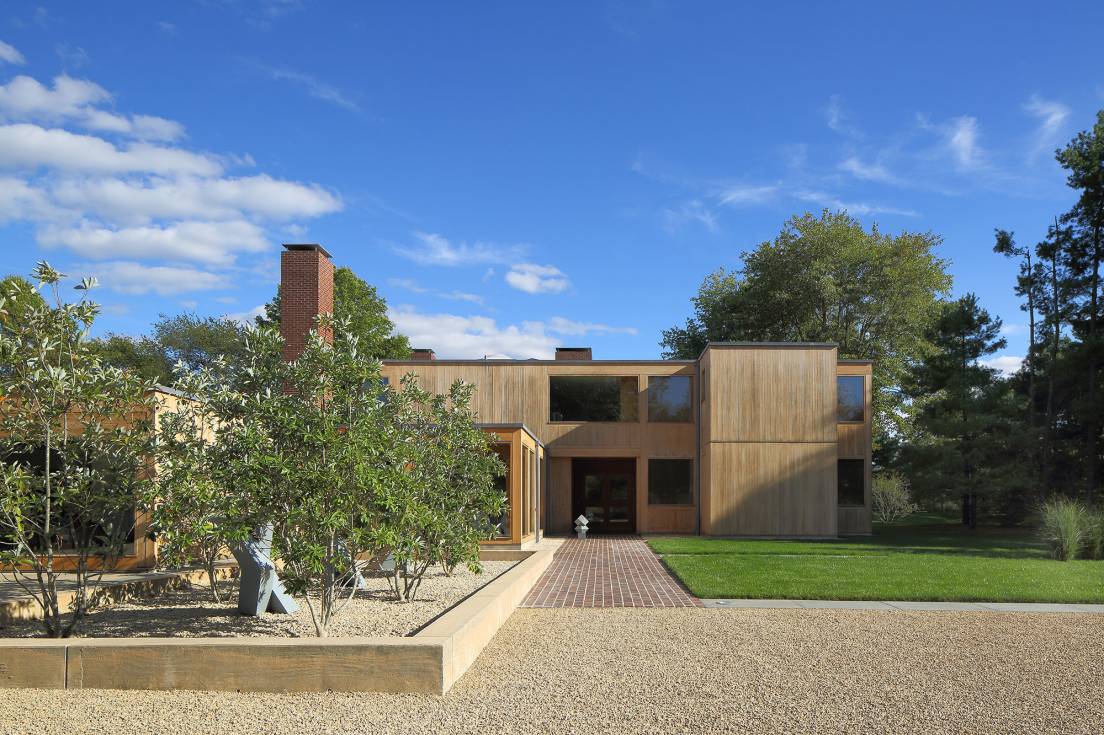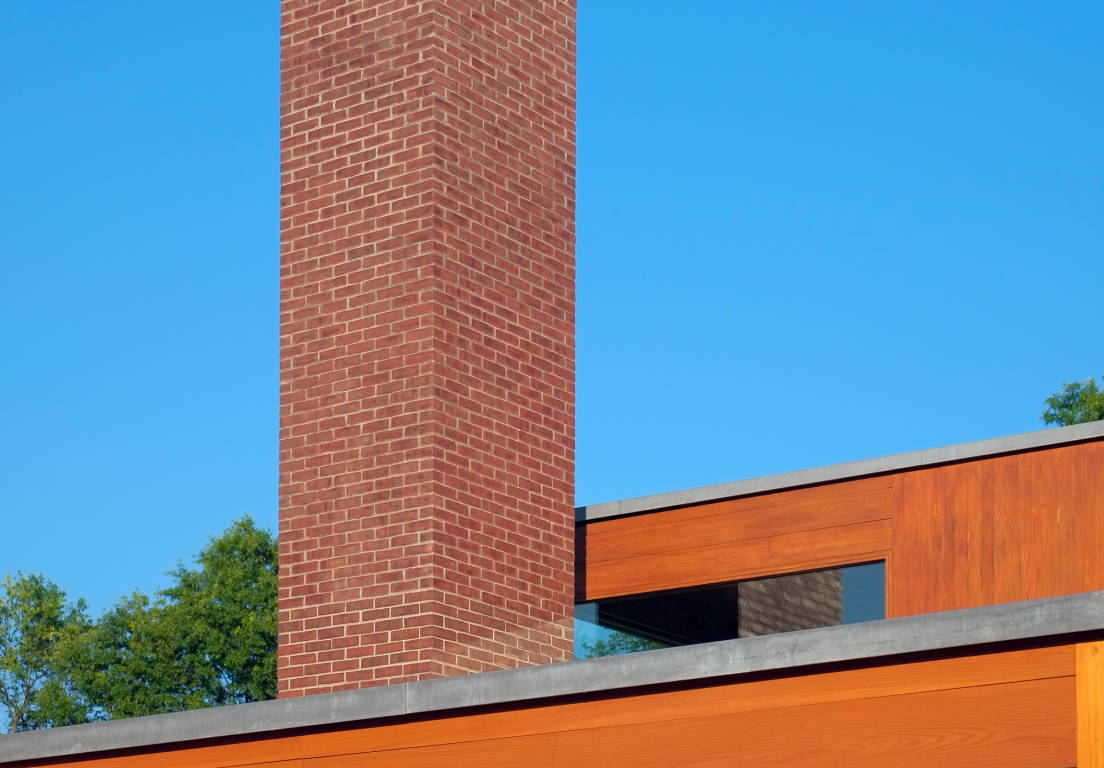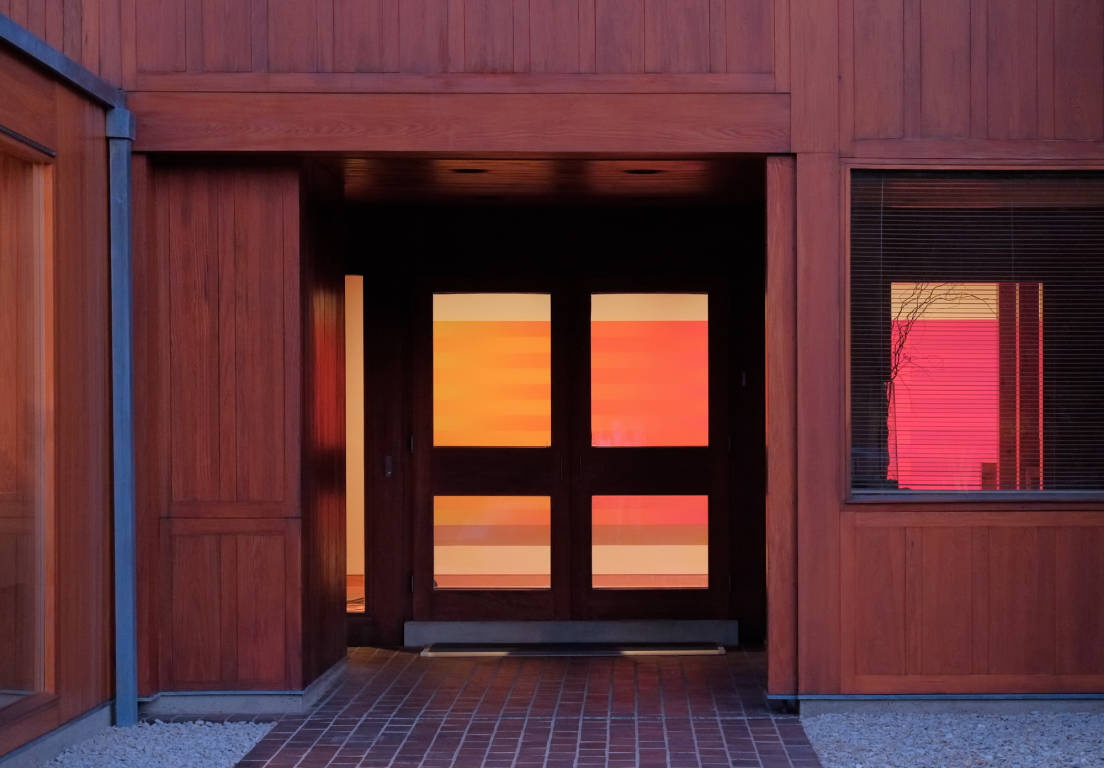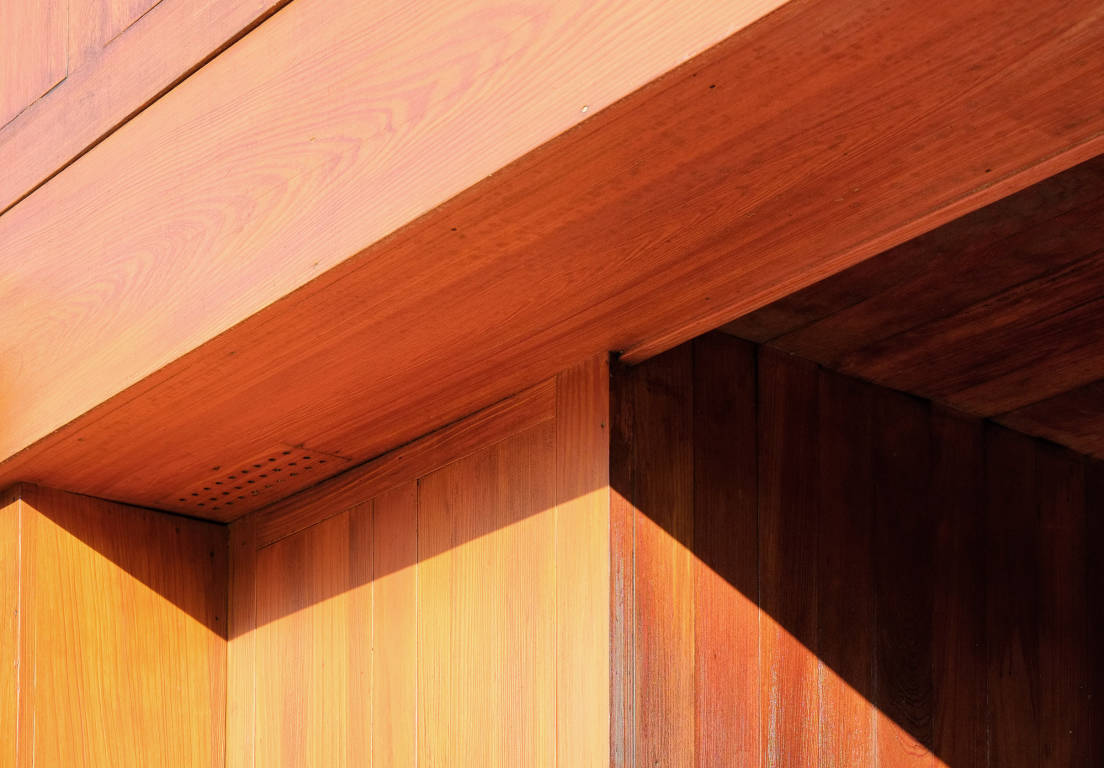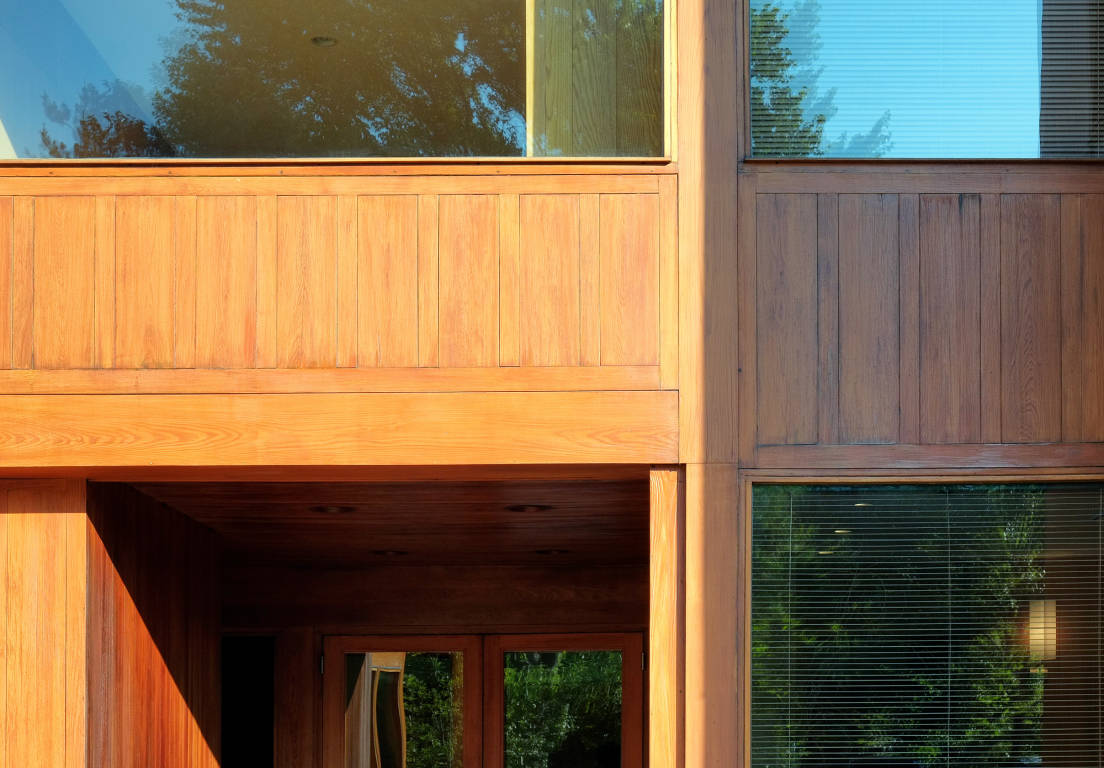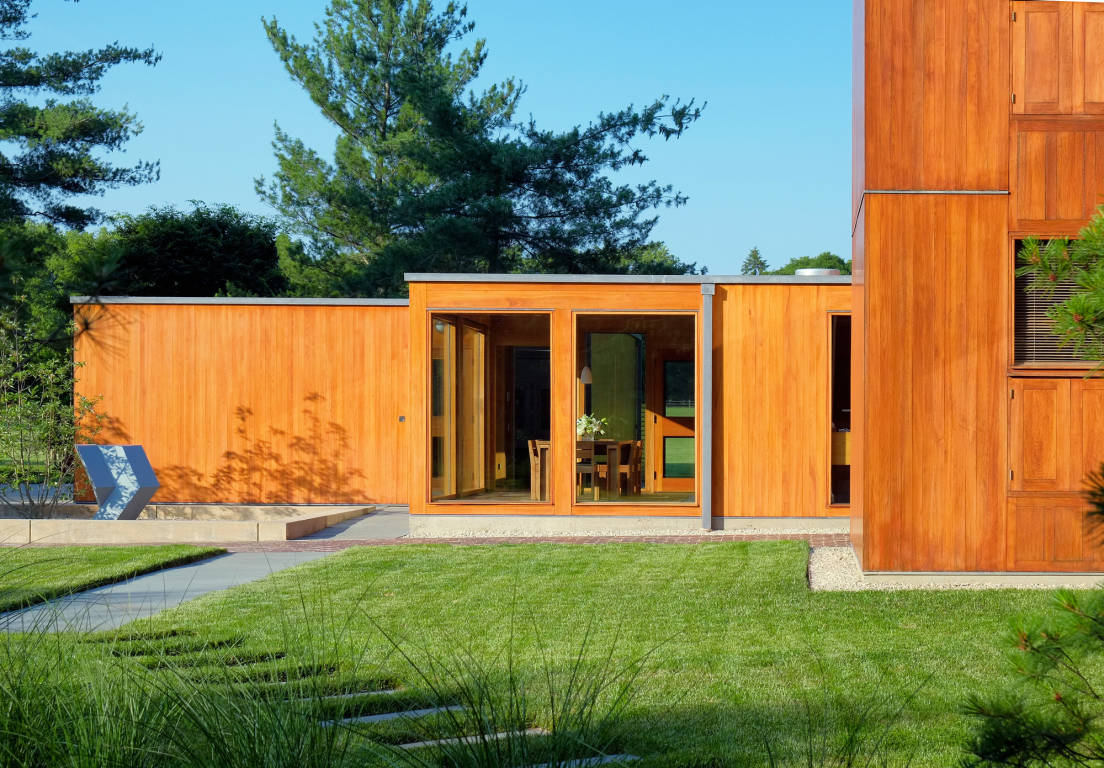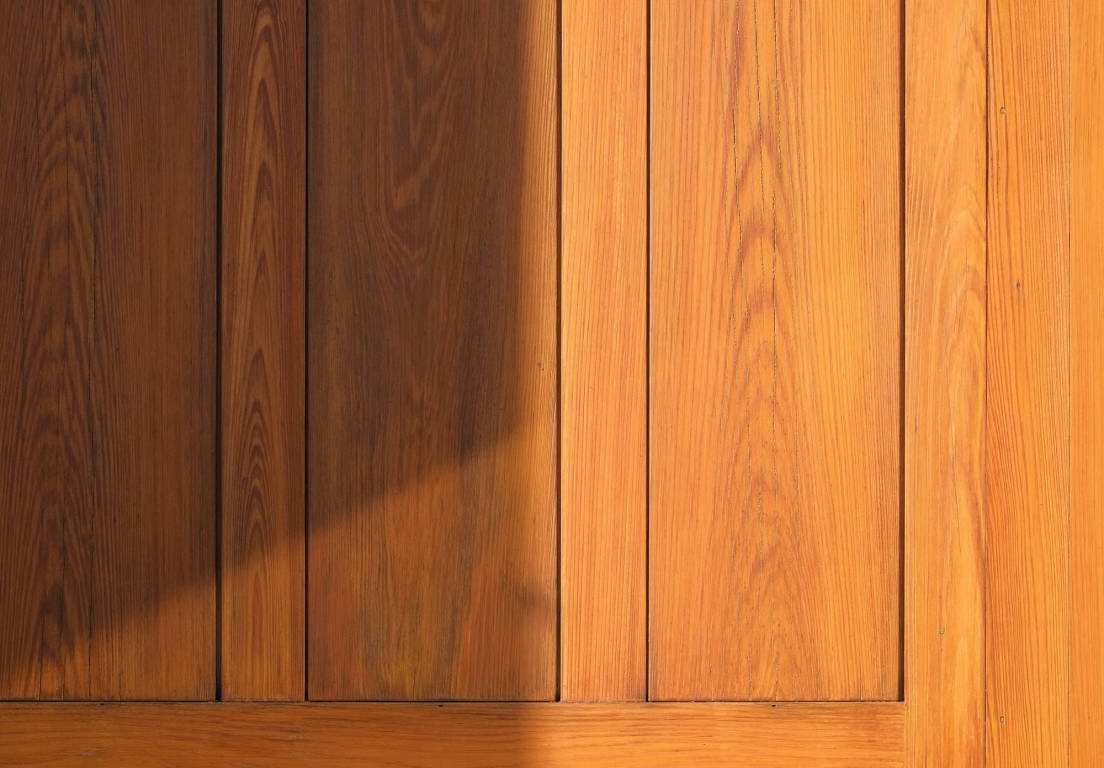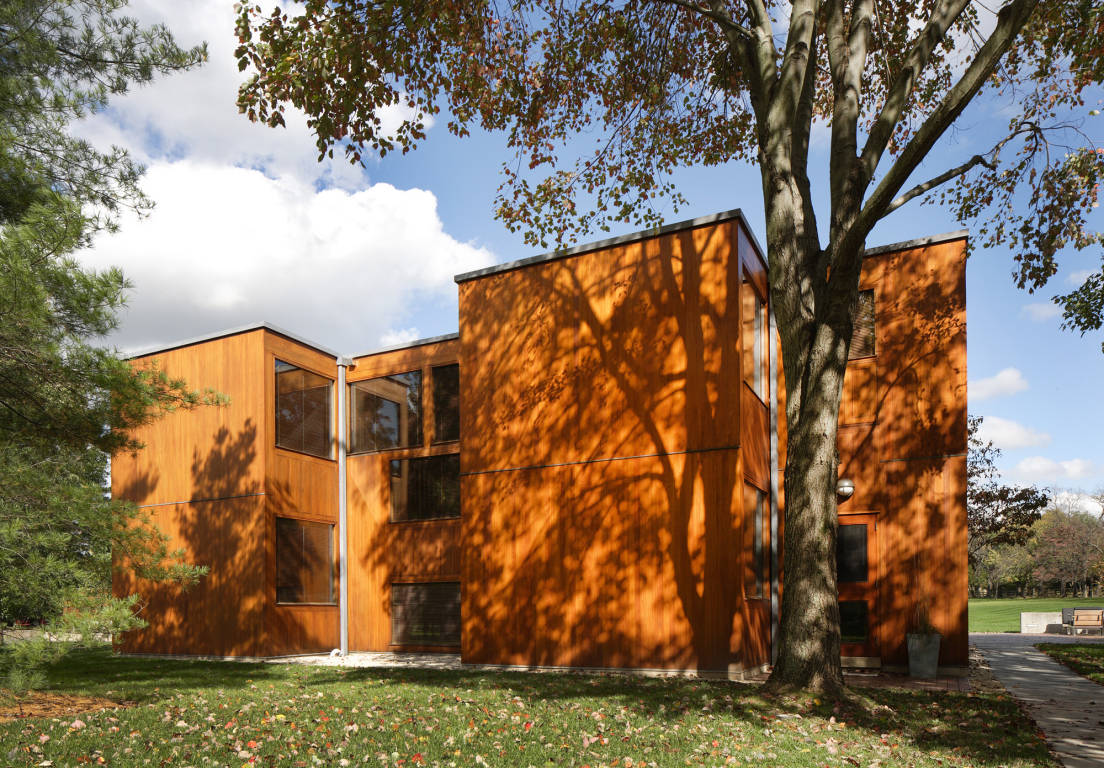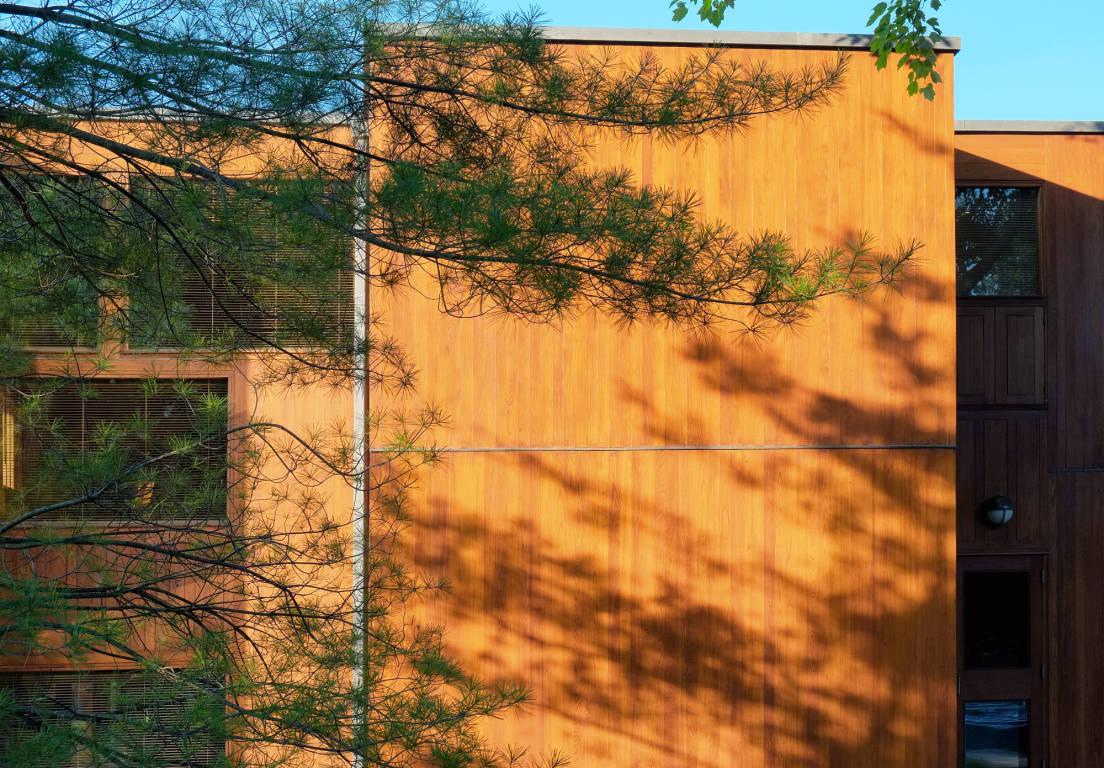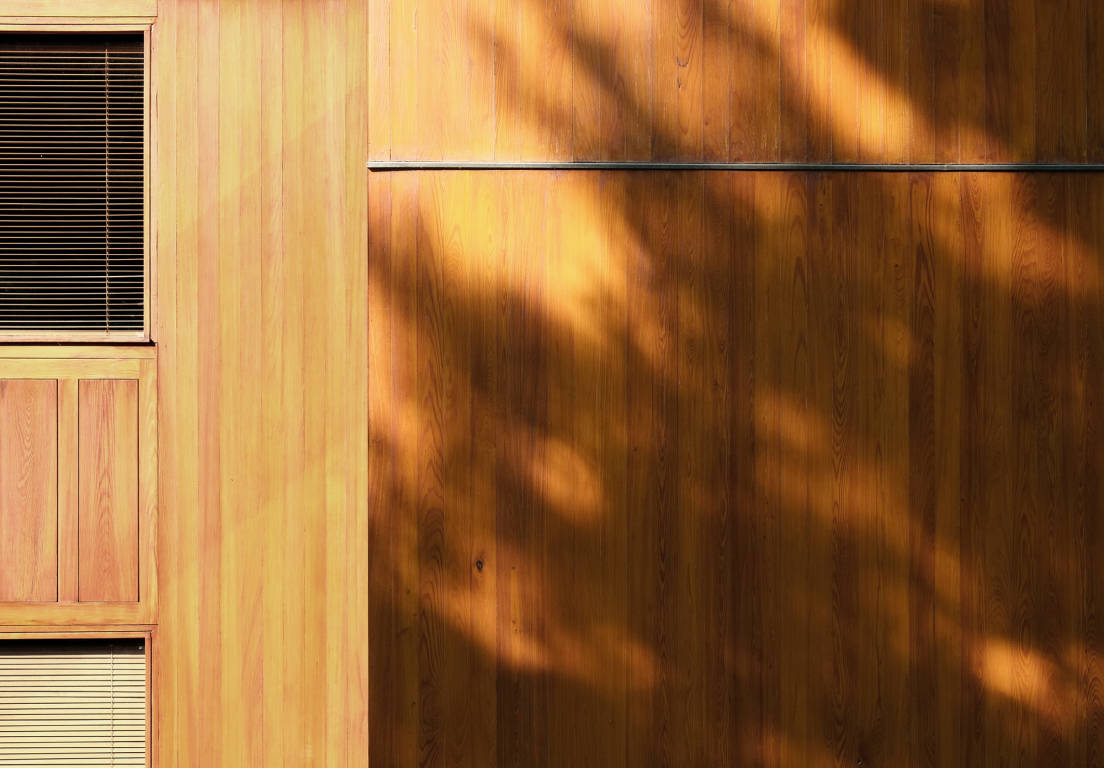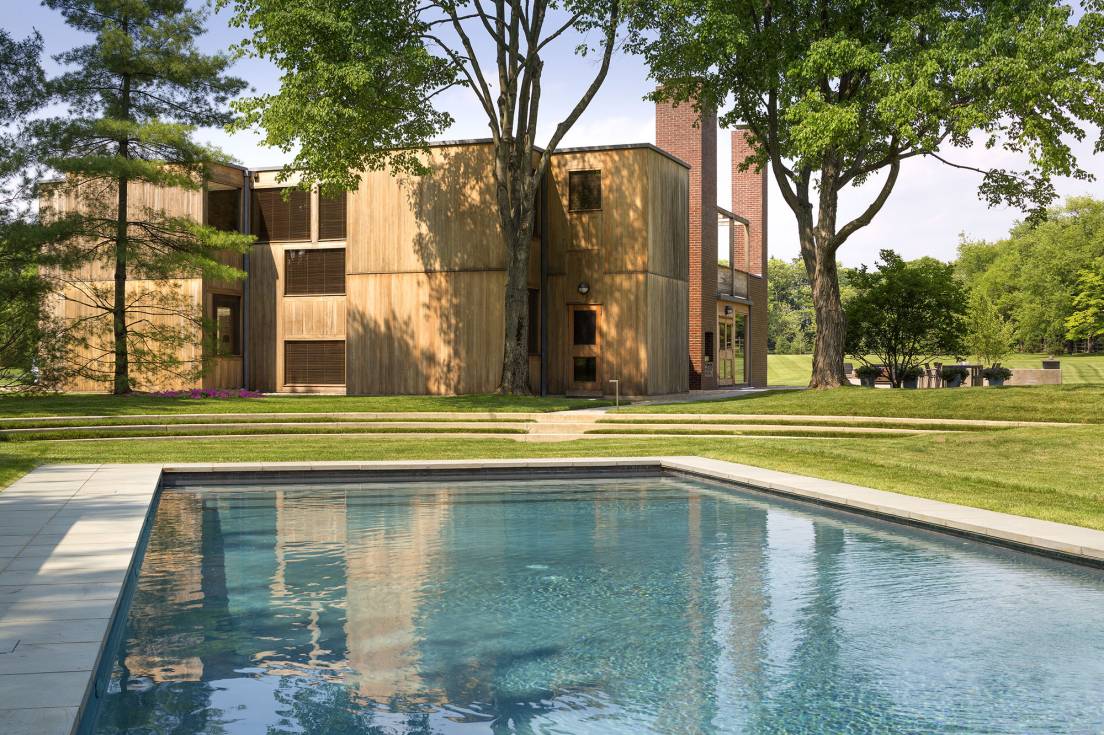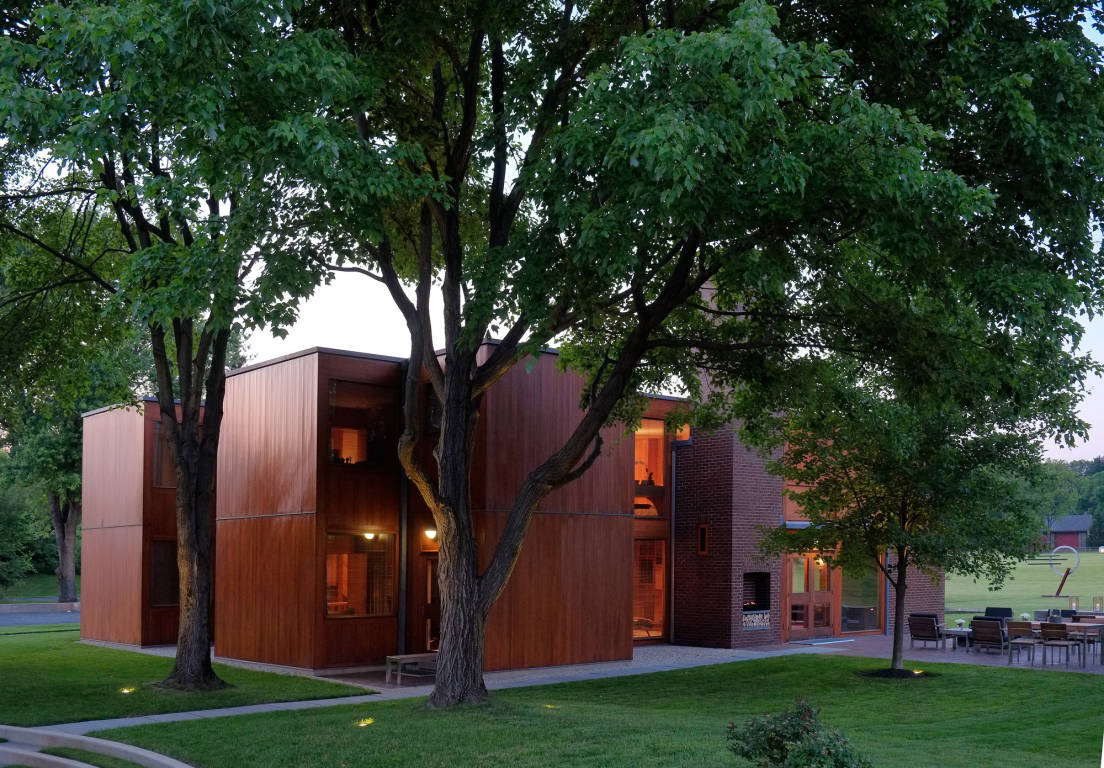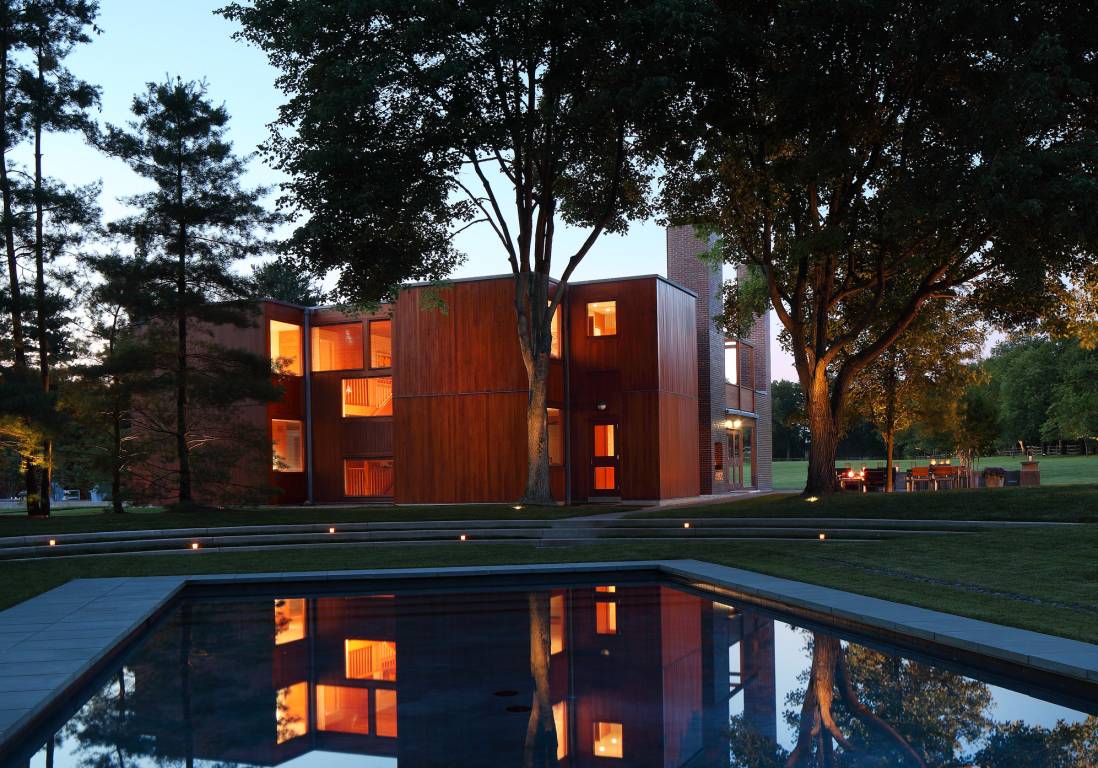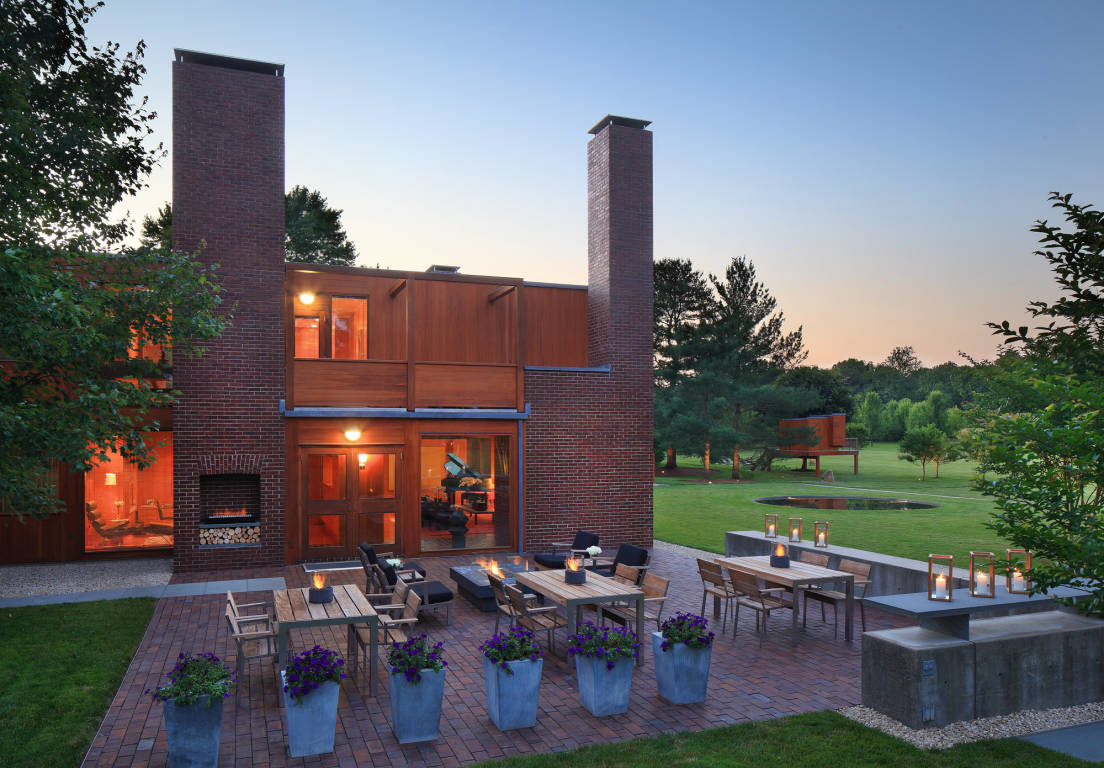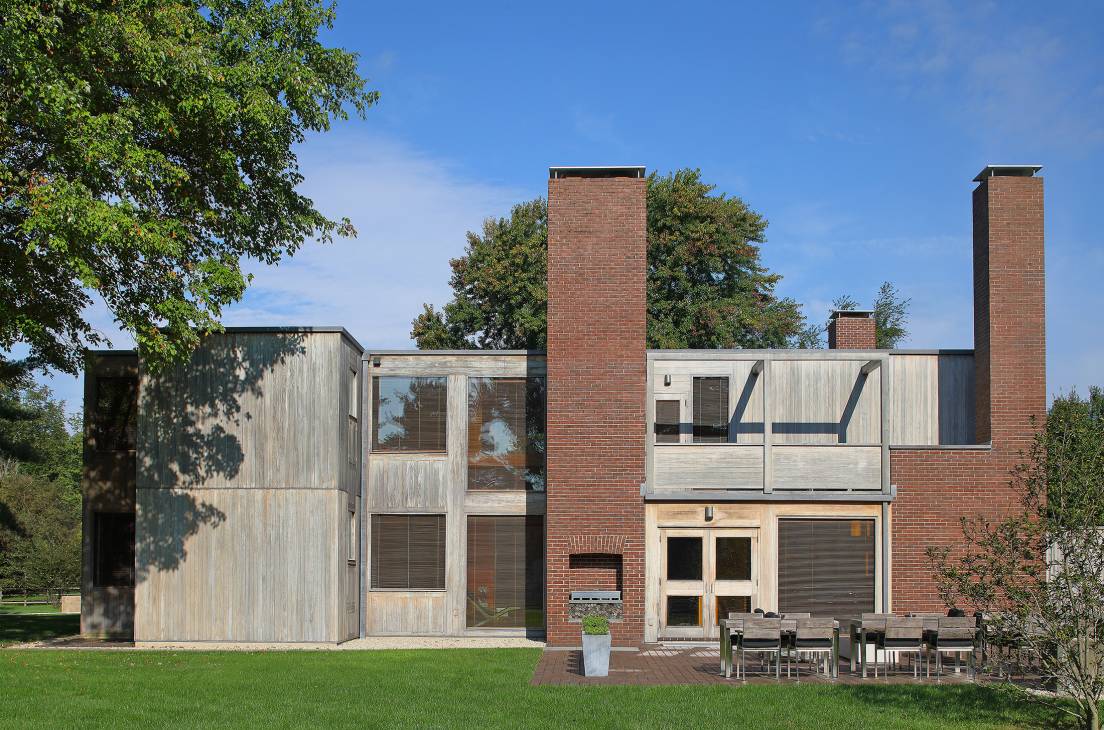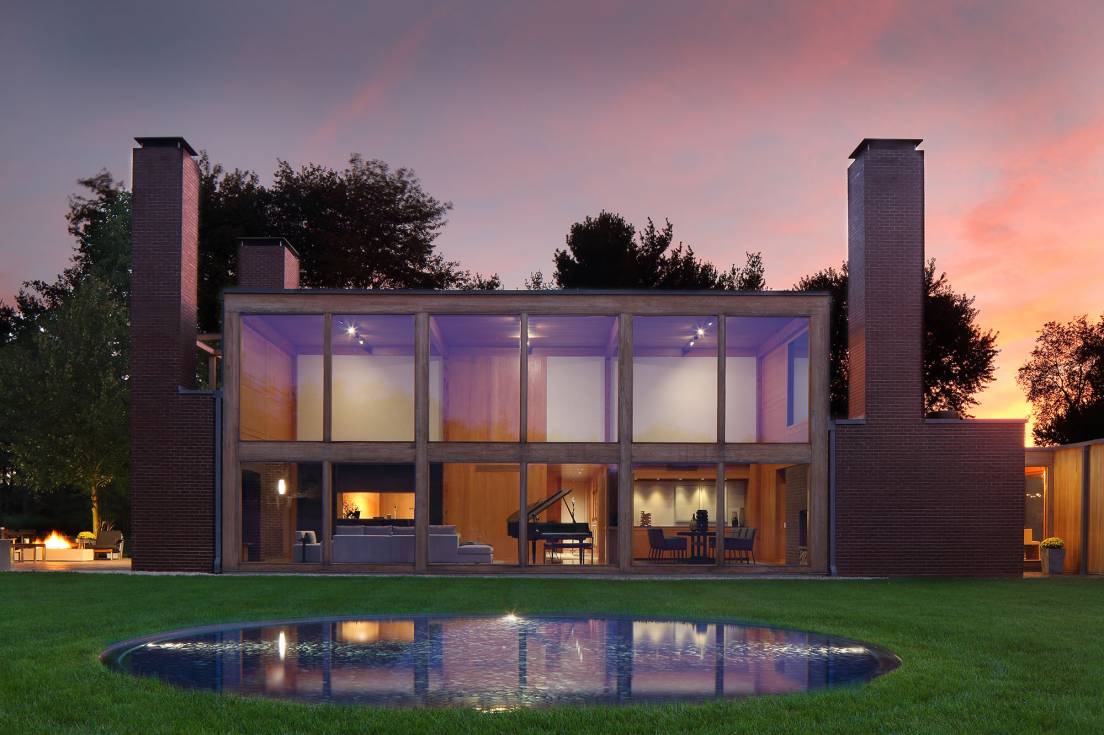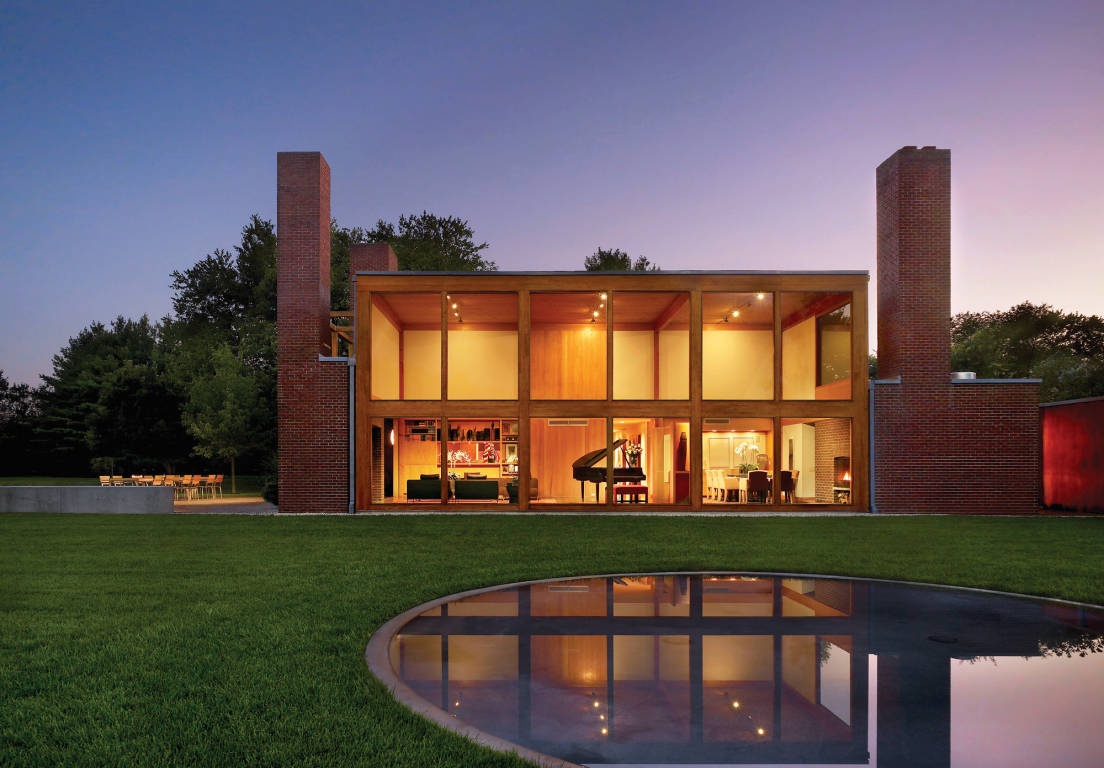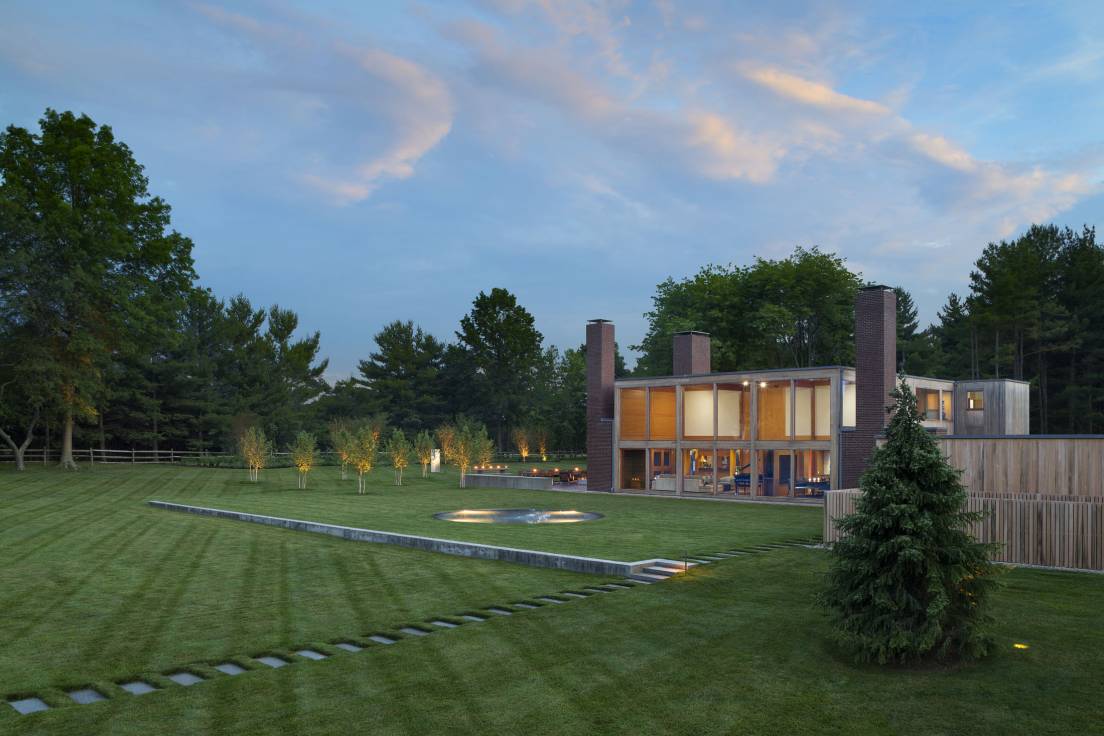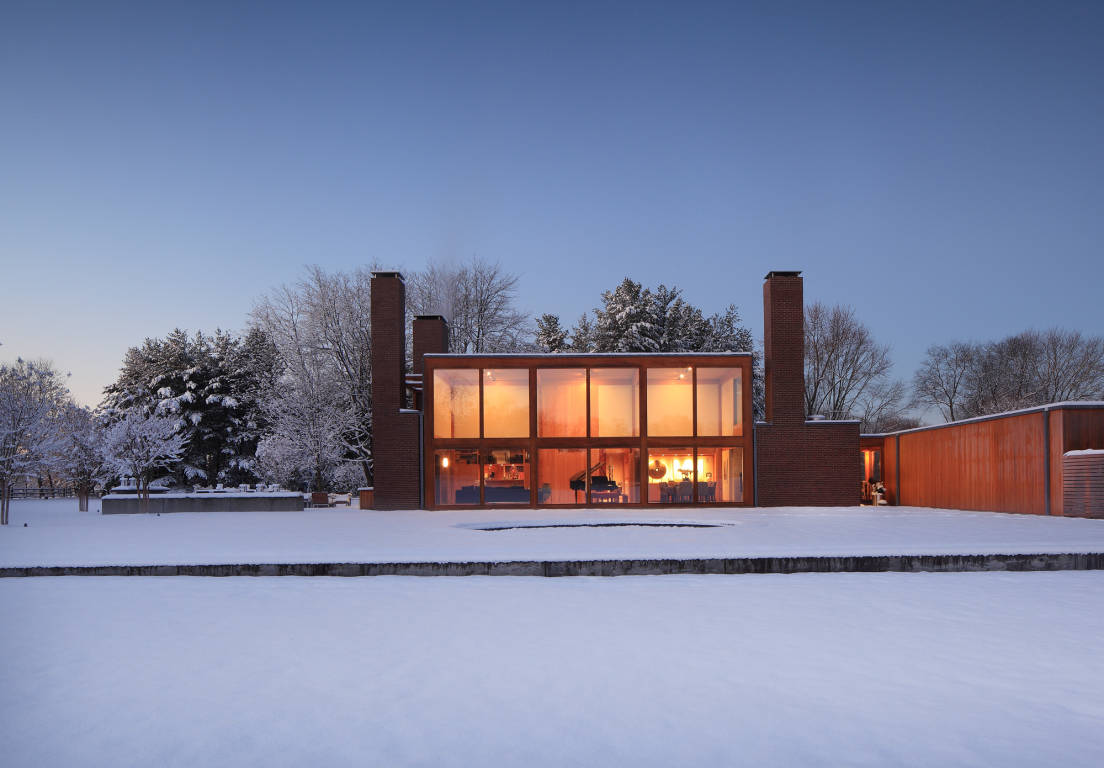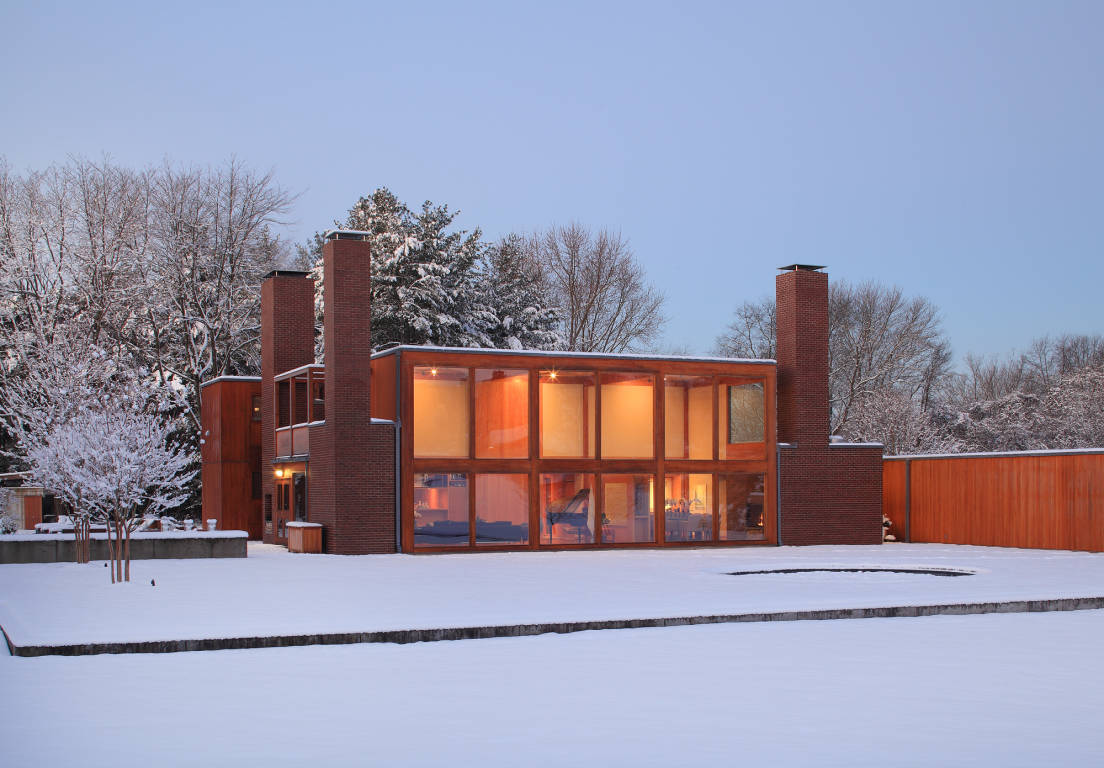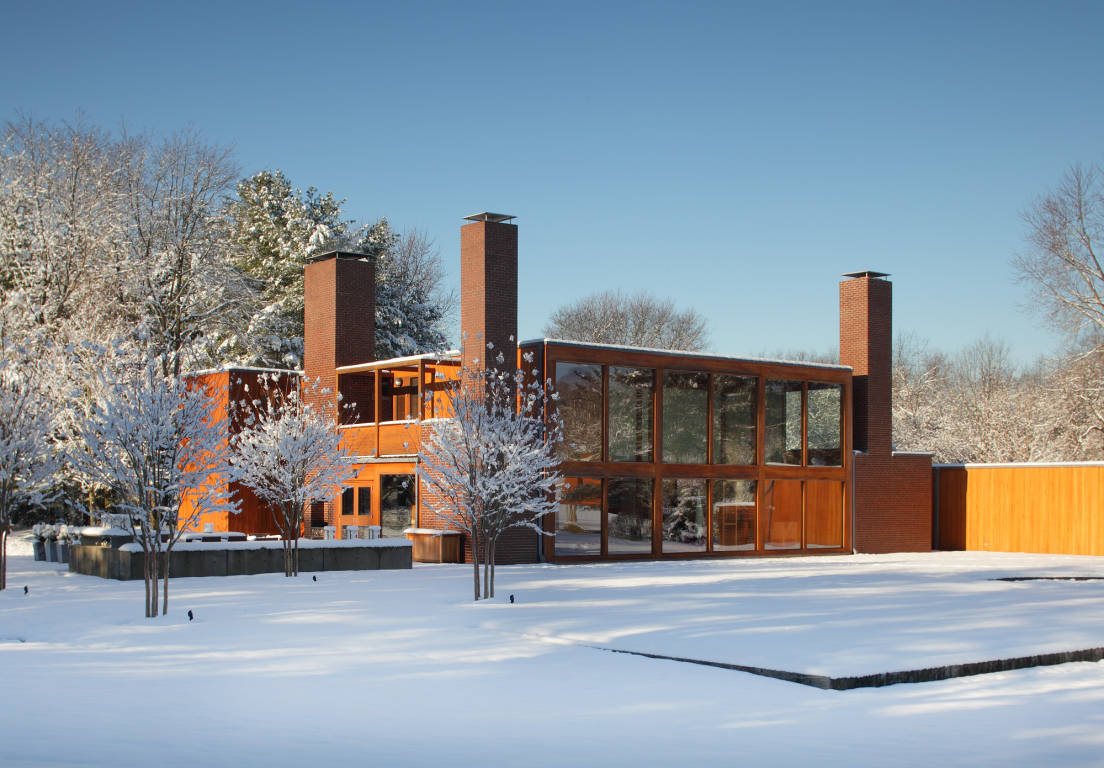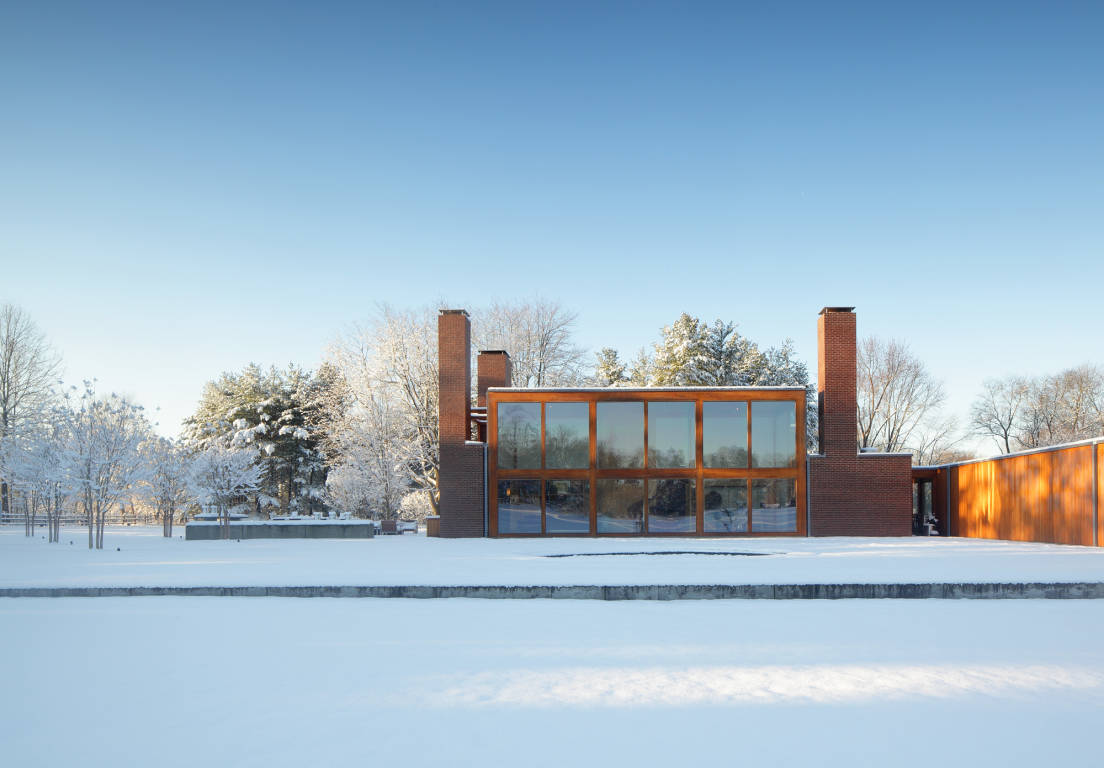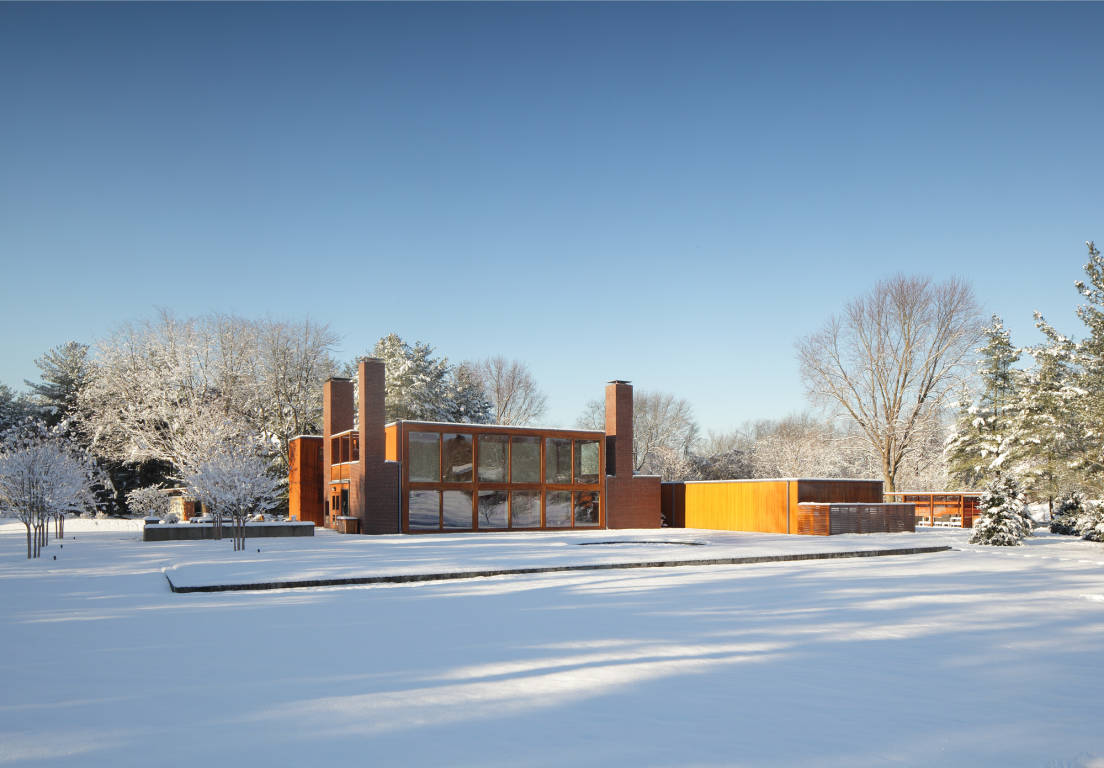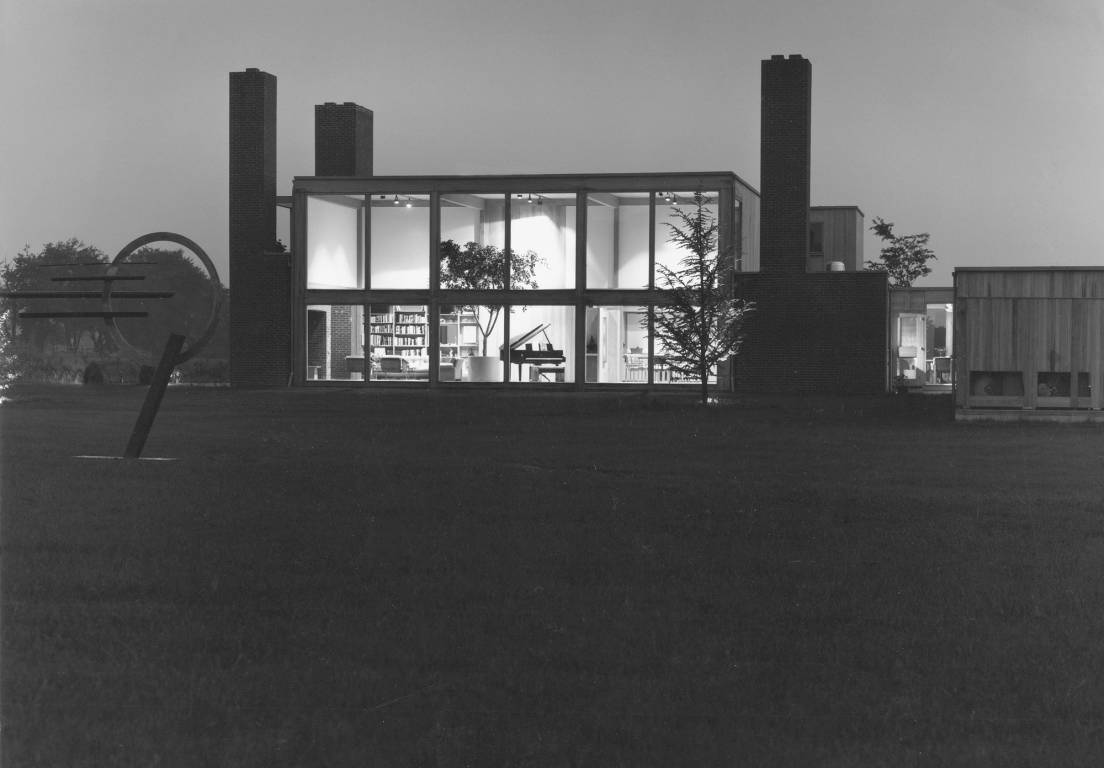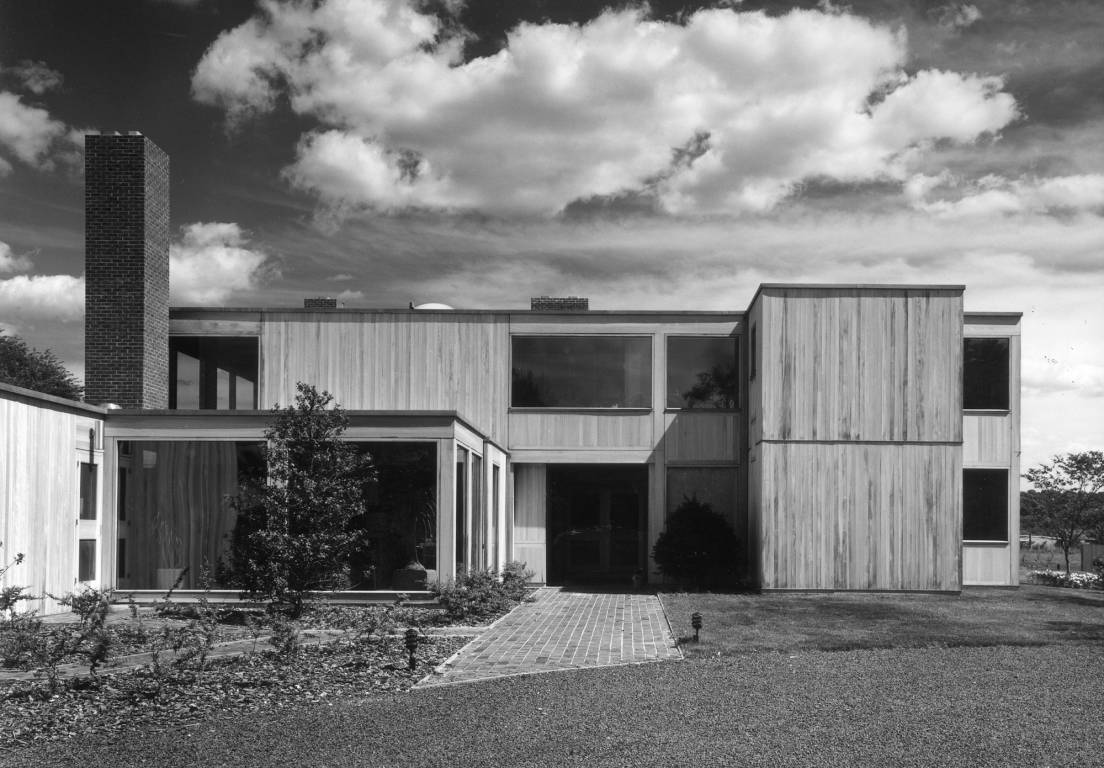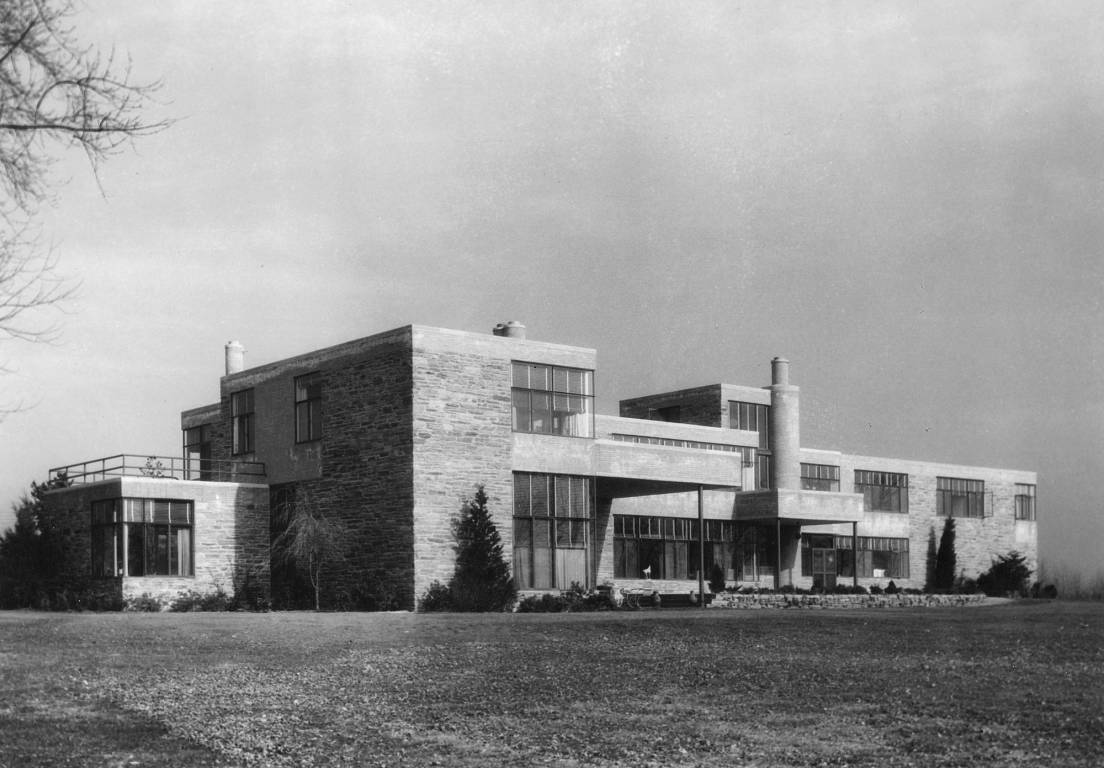 The Korman House (1971–1973) is two stories (plus basement) and 6,950 square feet. Its primary materials are brick, glass, cypress, douglas fir, white oak, pine, and brick. Its four acres are part of a 70-acre compound divided among the extended Korman family.
The house is in Fort Washington, Pennsylvania, a section of Whitemarsh Township approximately twenty miles from downtown Philadelphia. William Whitaker, curator of the University of Pennsylvania's Architectural Archives and co-author of The Houses of Louis Kahn, points out that in all of his residential projects, Kahn was sensitive to the history of a place, choice of materials, and how to situate a house within its landscape.1 Fort Washington represented a specific historical context as well as an opportunity to think about the future. Estate farms and pastureland mark the landscape, reminders of the region's past. Also "formative to Kahn's approach" was the nearby William Stix Wasserman House (1932), a modernist country home designed by William Lescaze and George Howe, Kahn's colleague and former partner.2
The moment of arrival is drawn out: a long, winding driveway leads to a forecourt. A first view of the house reveals a cypress and glass façade and a 27.5-foot brick chimney (two more chimneys, each with slightly different dimensions, anchor the southeast side of the house).3 
Beneath the chimney, the large glass windows reveal an informal family dining room. When the house is lit at dusk or evening, the family table is the first thing seen from outside.
According to Whitaker, although the building "embraces some of the finer aspects of the Philadelphia country house," Kahn's decision to display the family table in such a way gives it an "edge"—unusual both in the early 1970s and within the older lineage of modernist and country homes from which the Korman house emerged.4
A walk around the perimeter reveals the house's different faces in changing light. By stripping away the ornaments we associate with traditional homes, says Whitaker, Kahn made his final house about the fundamental experience of family and connection to nature. Despite its scale, the Korman House has "all of the intimacy and surprise found in his more modest works," a revelation that begins with our arrival and carries through each room.5