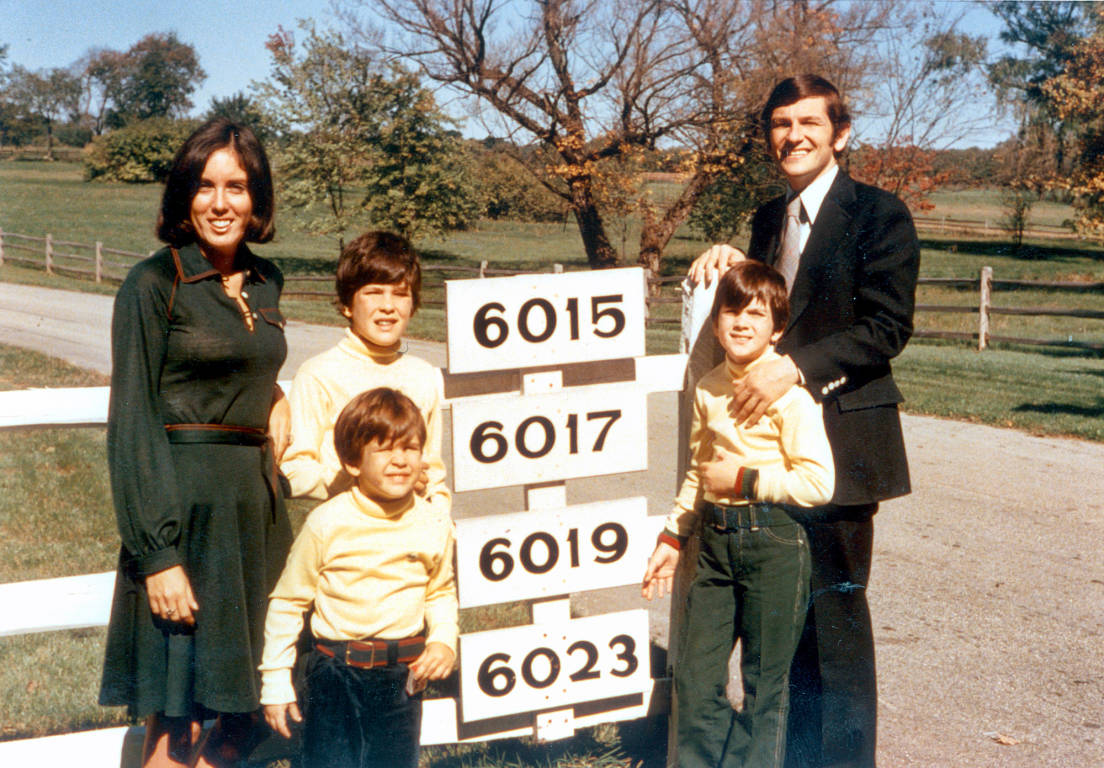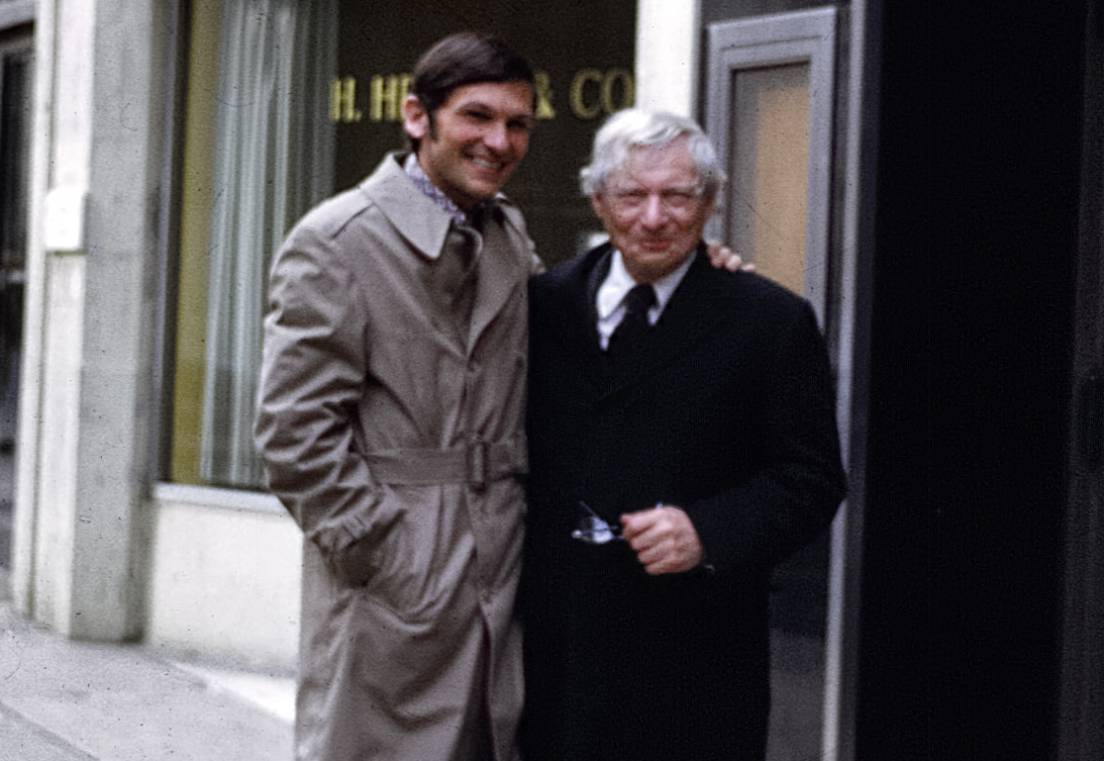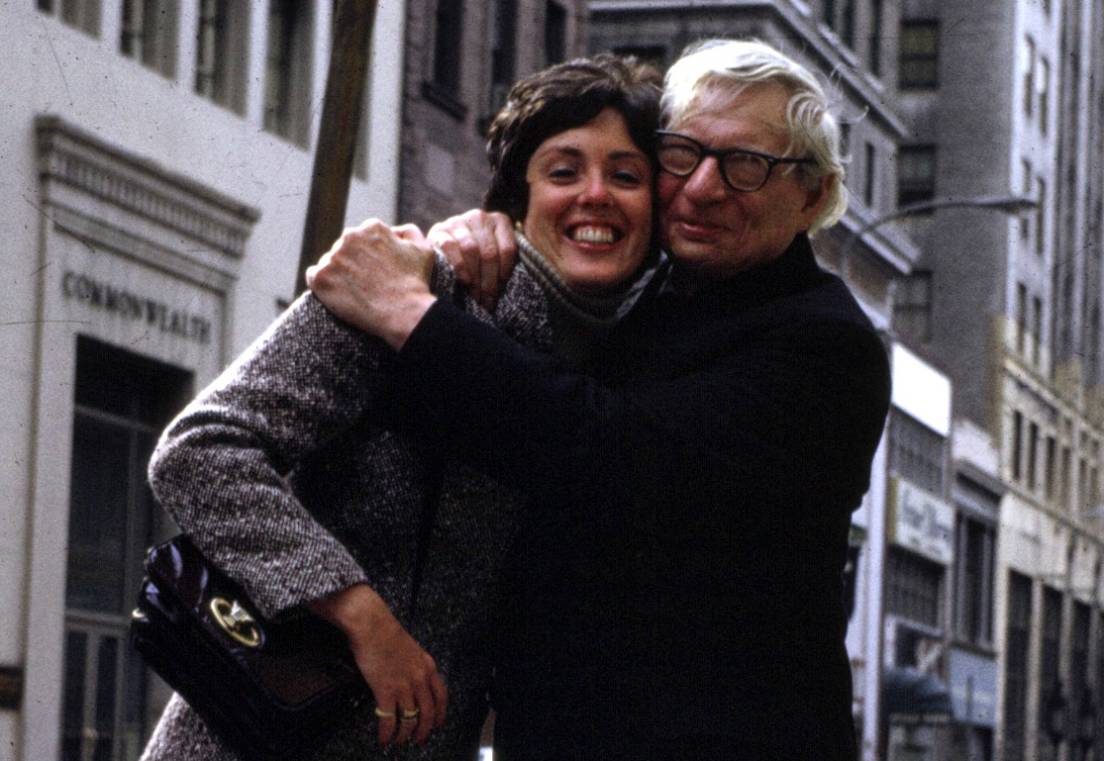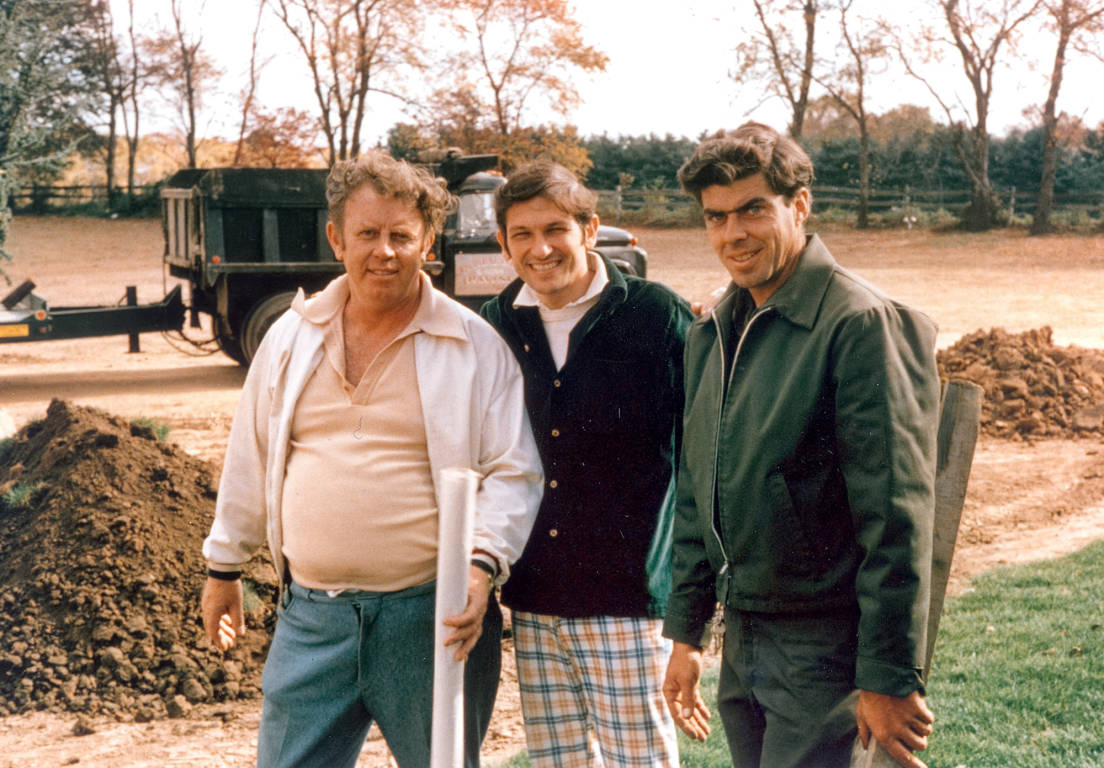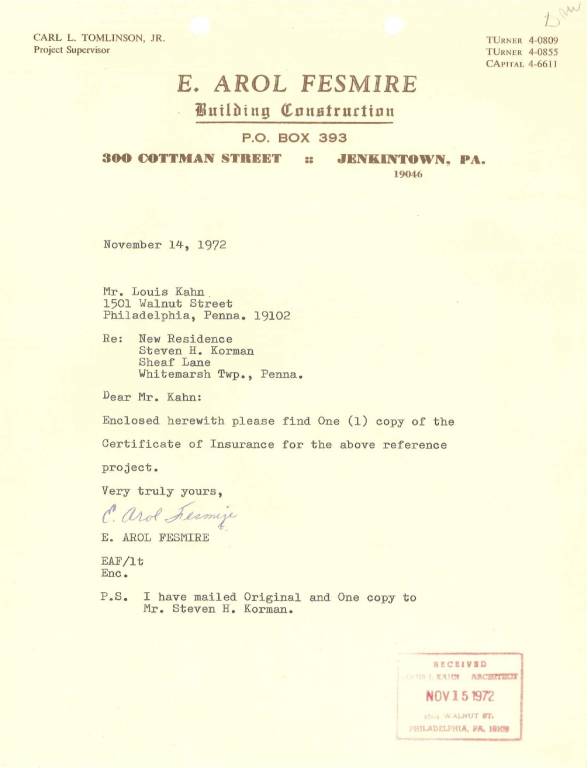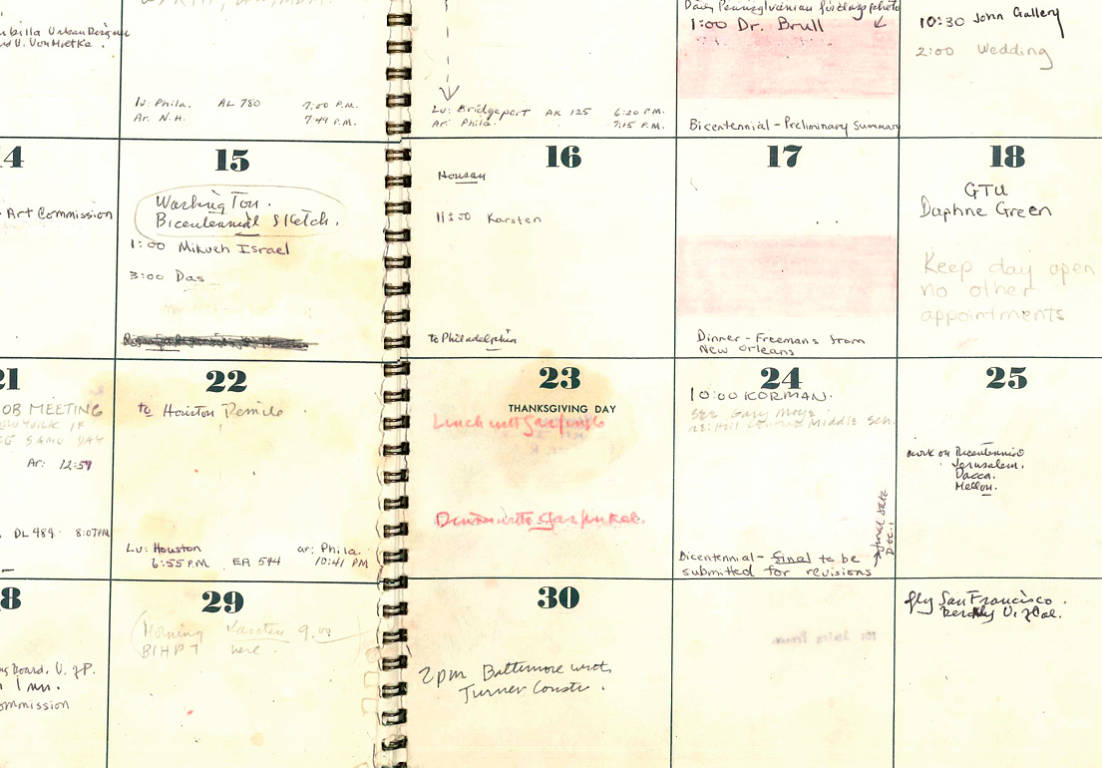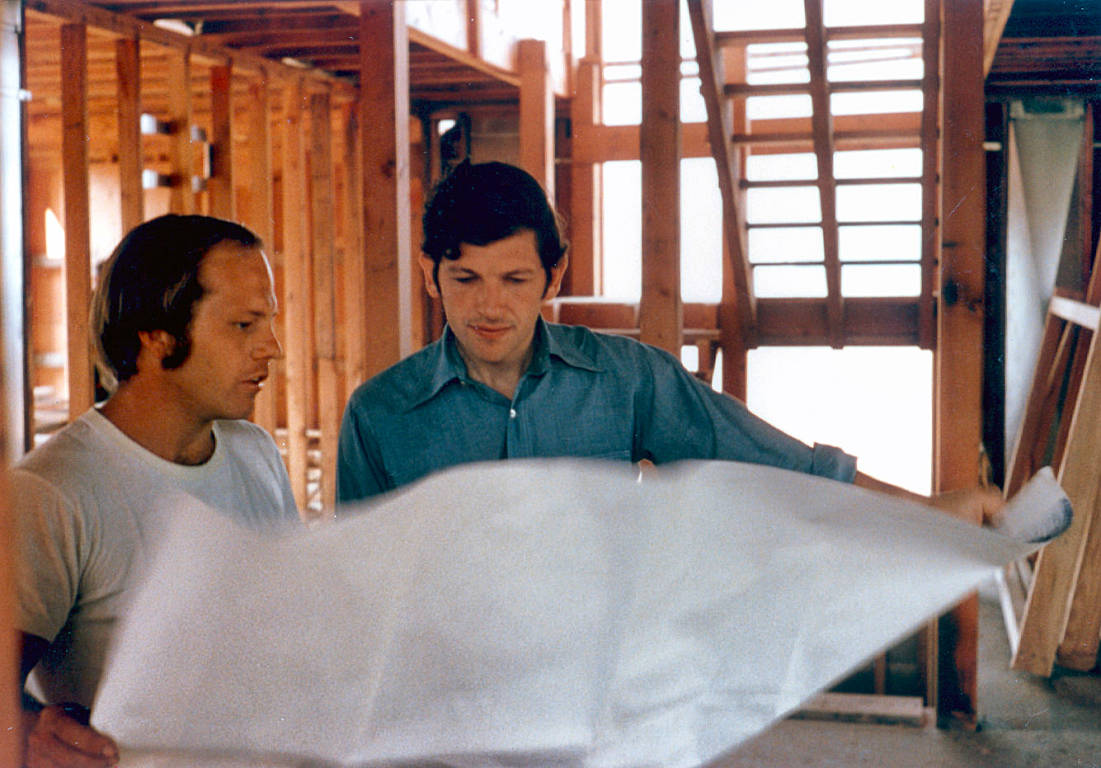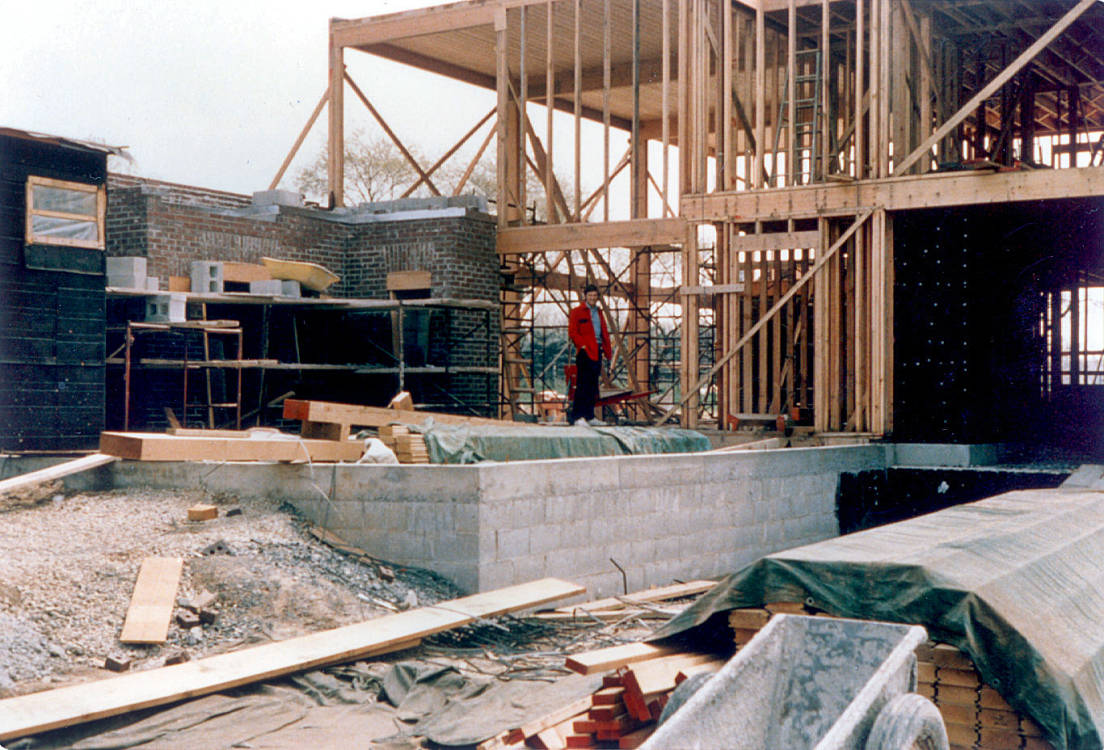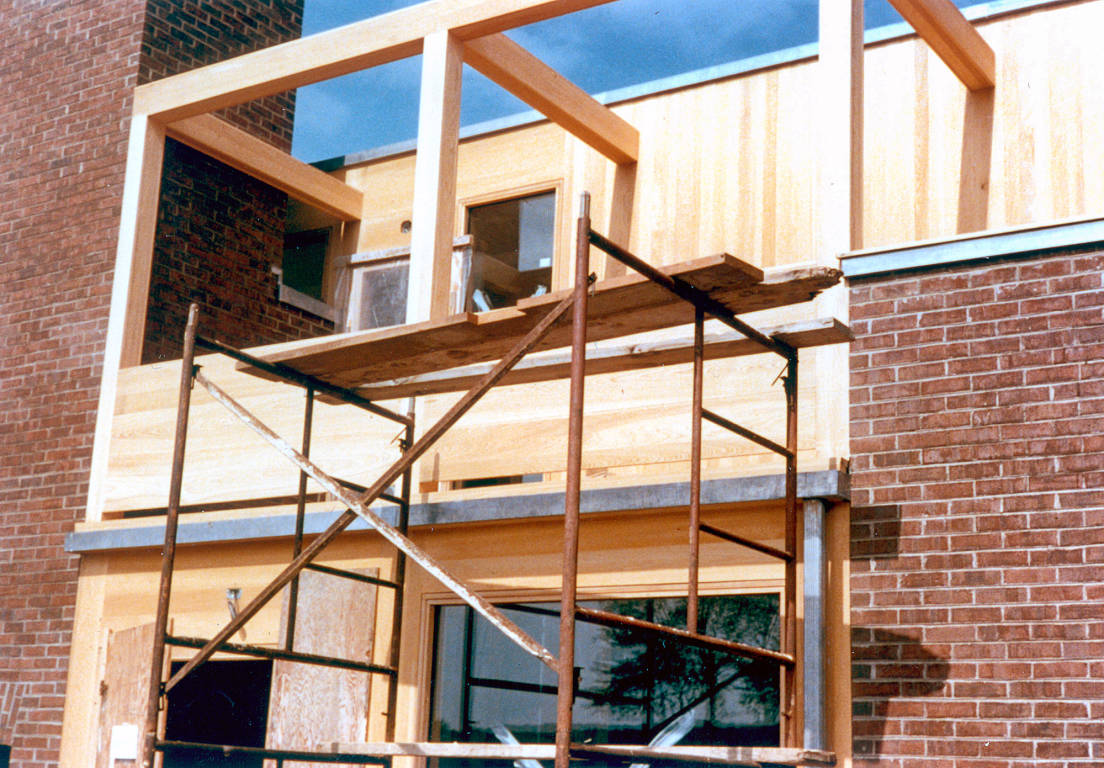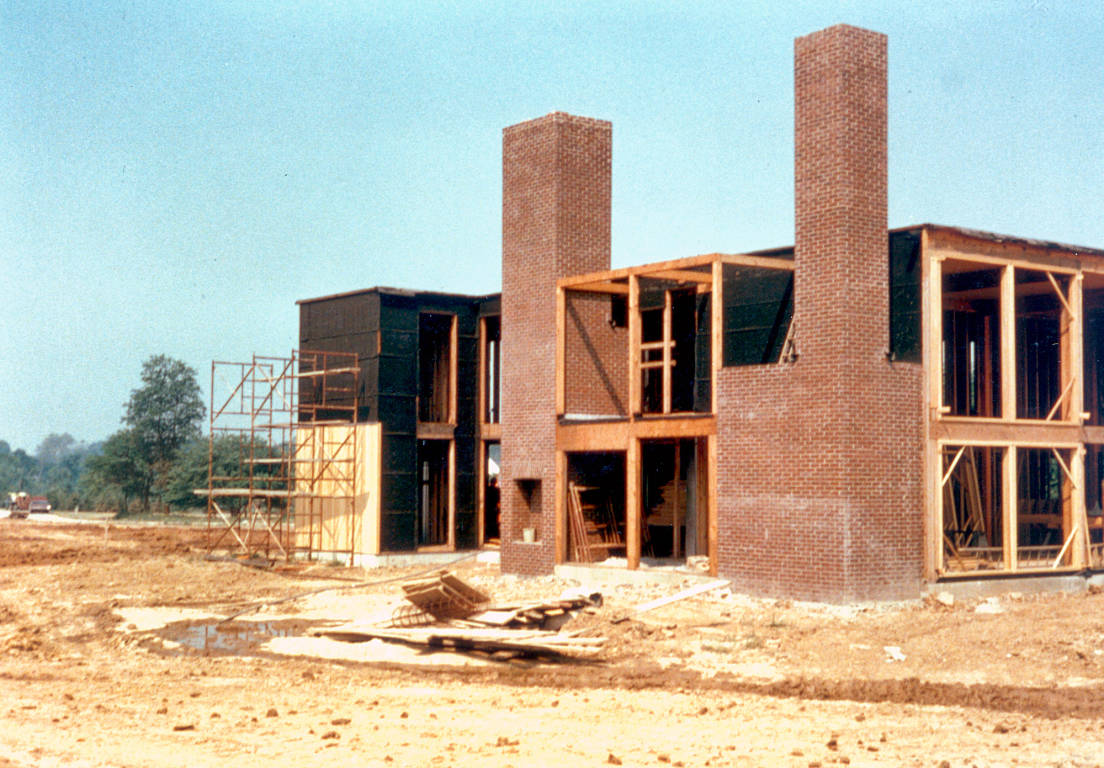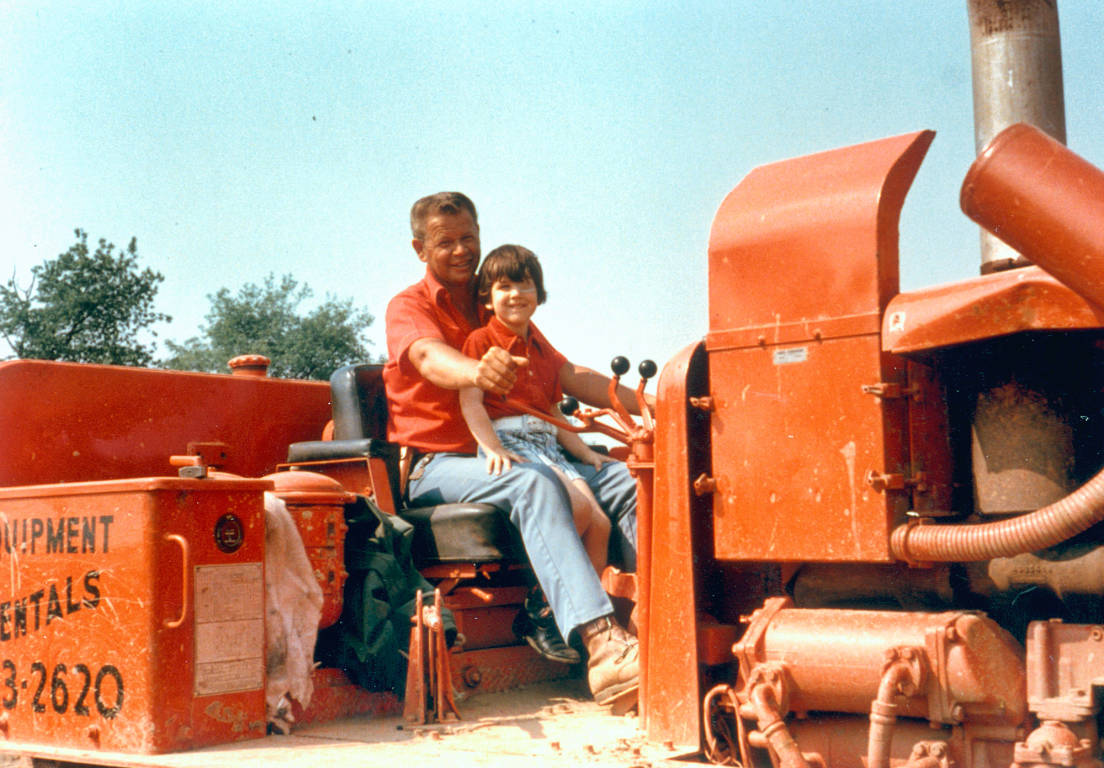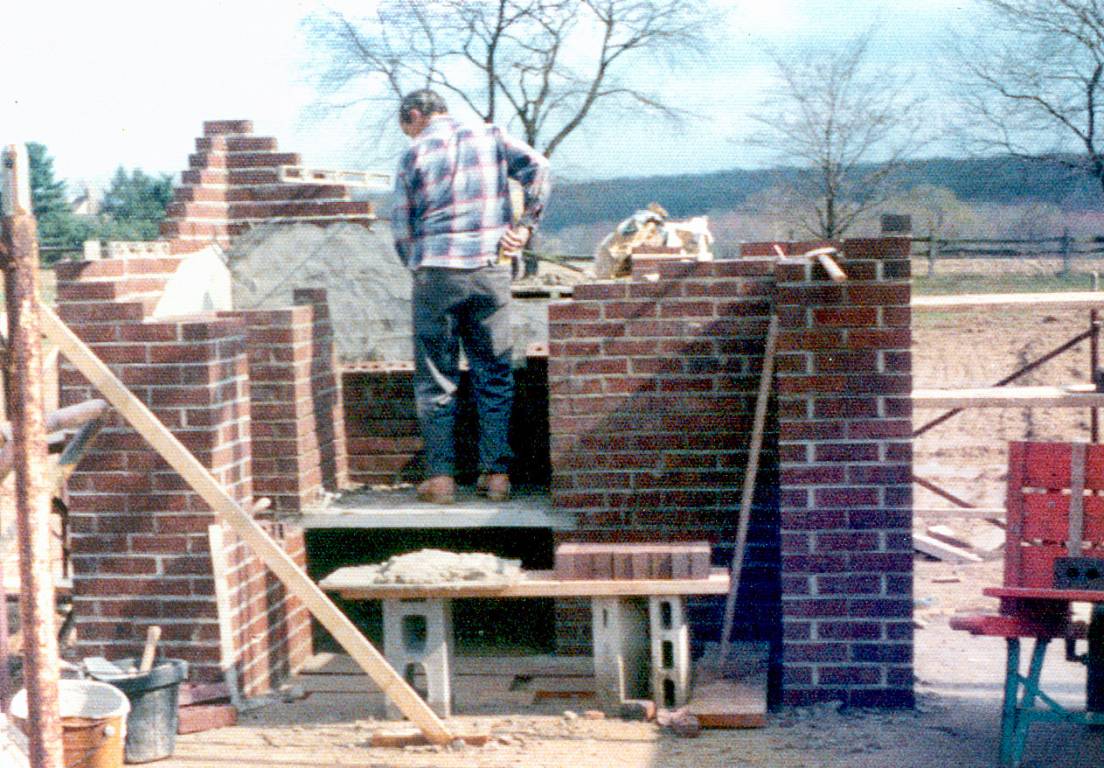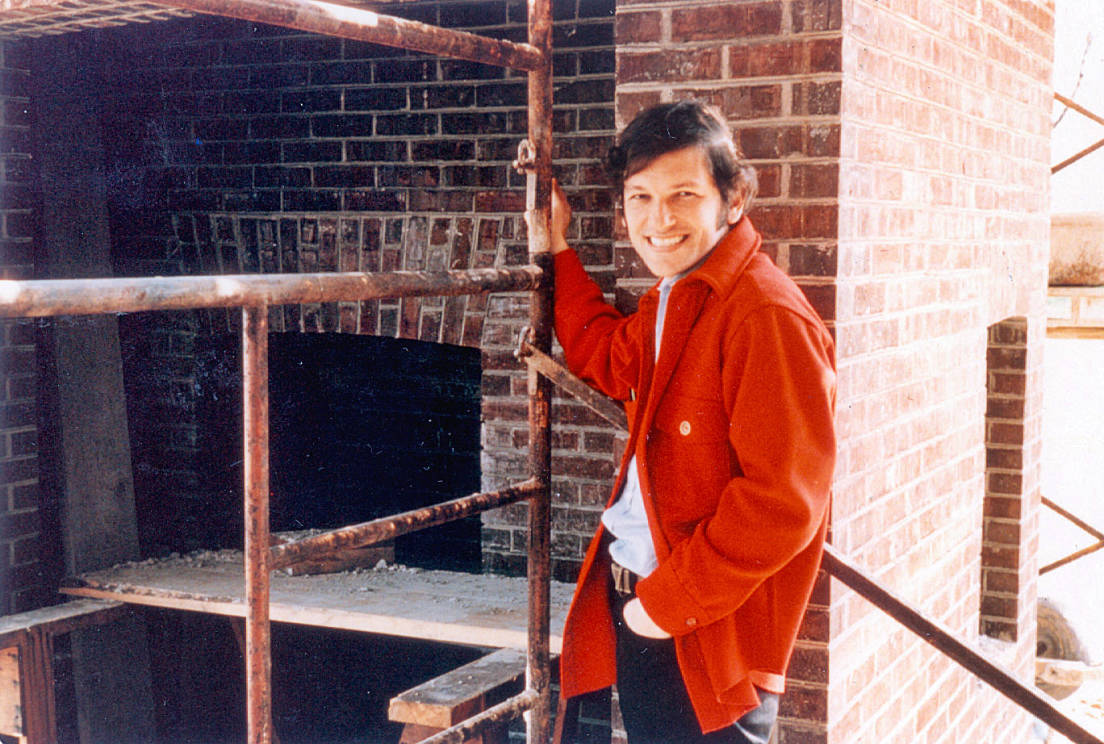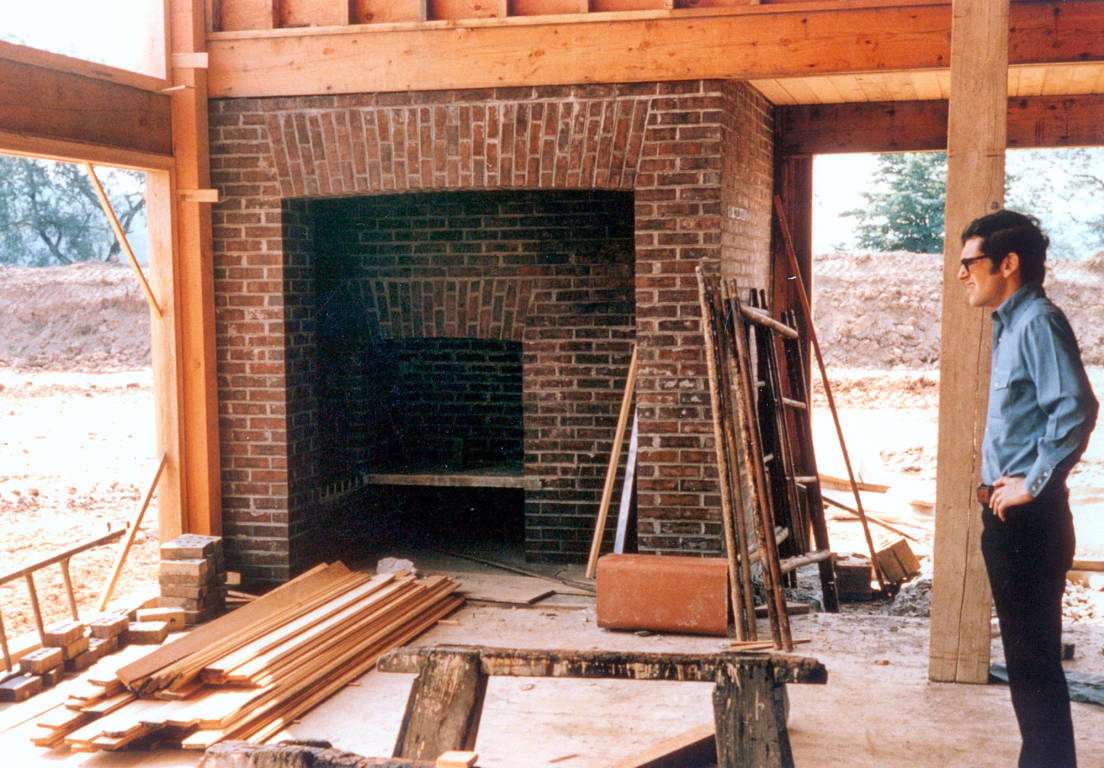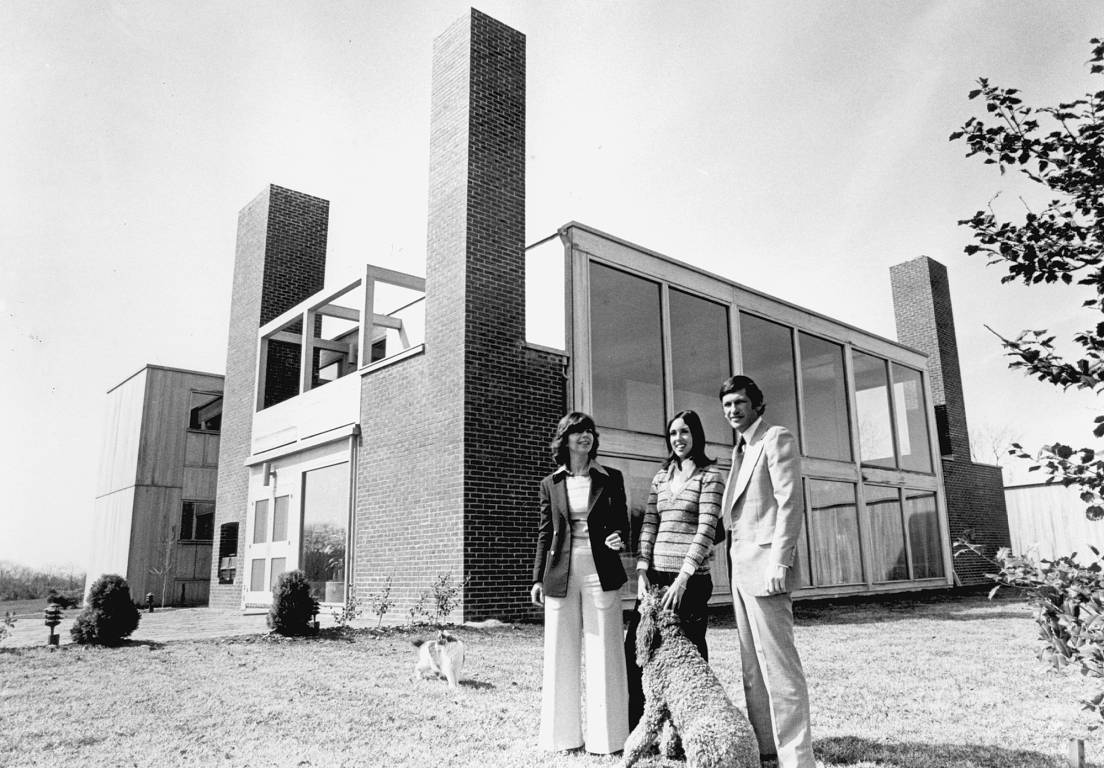 "You can never build a home, because a home is made by the people." Kahn, "Architecture and Human Agreement," 1973
The Korman project began as a dual commission. Real estate developer Steven Korman and his sister, Lynne Honickman, approached Kahn about designing houses for their two families on adjoining lots in Fort Washington, Pennsylvania, twenty miles from Philadelphia. The land was originally purchased as part of a 70-acre parcel through the Korman Corporation, a prominent local real estate company founded by Steven's grandfather in 1909. When the commercial project fell through, the land was divided among the extended Korman family. Although the Honickman home was never built, design work began at the same time as the Korman project and continued until the spring of 1973.1
Steven and Toby Korman, then 31 and 29 year-old parents of three small boys, had long admired Kahn's architecture. (Steven's work with the Frankford Supply Company made him appreciate the way Kahn highlighted the beauty of materials.) He recalls approaching Kahn several times about the commission before he accepted. It is easy to understand his hesitation: Kahn was in his 70s and had risen to global prominence. He found himself increasingly busy with major projects such as the National Assembly Building in Dhaka, Bangladesh—an ambitious undertaking which began in 1962 and would not be completed until nearly ten years after Kahn's death.2
Landscape architect Harriet Pattison was initially surprised that he accepted the commission. She feels that his personal experiences influenced his decision to some degree: his own domestic life was complicated, and working on a family project was "healing."3 He was intrigued and charmed by the Kormans, "these young people and their hopes." 
But the commission also represented a search for new architectural meaning: "It enabled him to go back to the beginning of architecture and to think about what the dwelling is, and what it might be, and to think about generations dwelling in the same place… It was a place to rebuild the world and get it right this time."4
Kahn agreed to take on the two commissions and made his first drawings in May 1971. (The design process is discussed here.) Construction on the Kormans' began in October 1972; the family moved in during the fall of 1973. 
The project had its moments of stress—a chimney was torn down and rebuilt twice because it wasn't up to Kahn's standards. But in the end, it seems, Kahn's belief that "joy will prevail" was borne out.5 
"Everything was built here by hand," said Steven in a 1974 Institute of Contemporary Art discussion, "and again as much as I thought I could read plans, I didn't appreciate some of the details that Lou was able to deal with… we love living in the home, it's a wonderful, warm house for us and we live in our living room, we live in the dining room, we live all over the house. It's very special to us."6 The Kormans' deep involvement with the project—and the opportunity to get to know Kahn and his team—"changed our lives," said Toby Korman.7 
Living in the house allowed the Kormans to learn from Kahn even in his absence. Those lessons continue today. In 1998, Steven and Toby's oldest son, Larry, moved into the house with his wife, Korin, and their three children, and took on responsibility for preserving and renovating it.