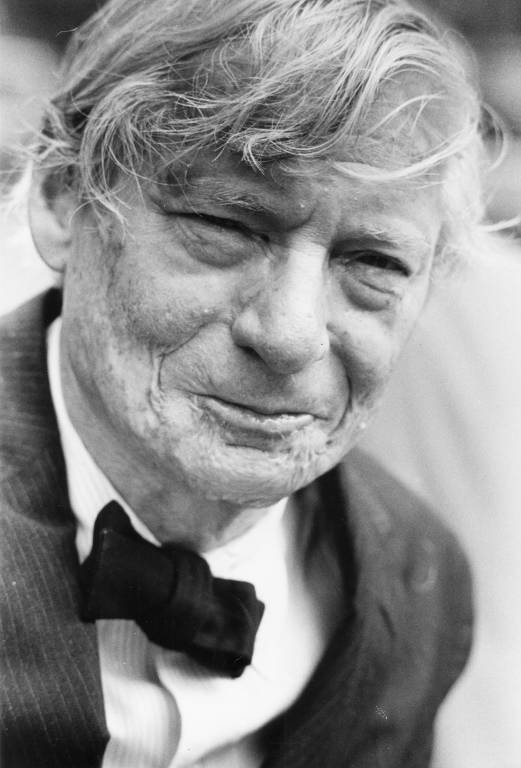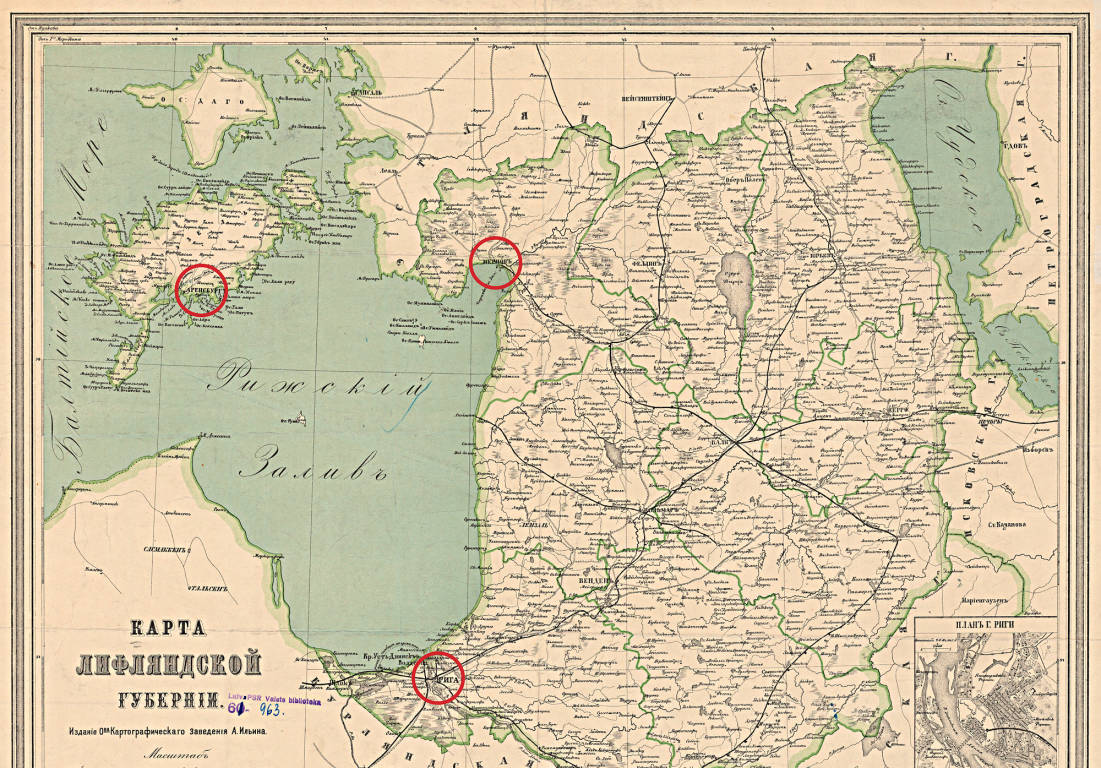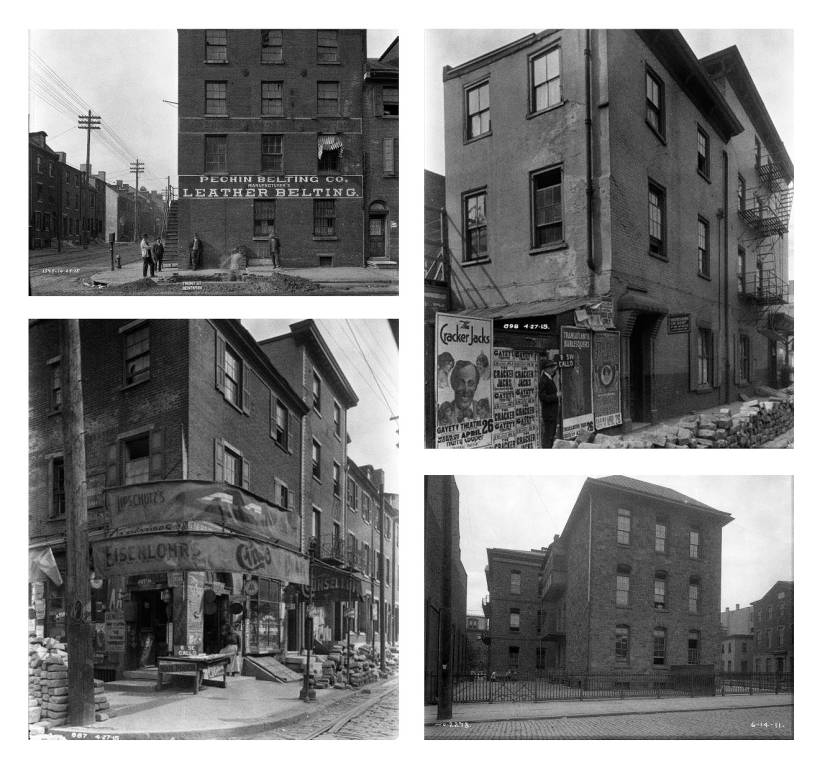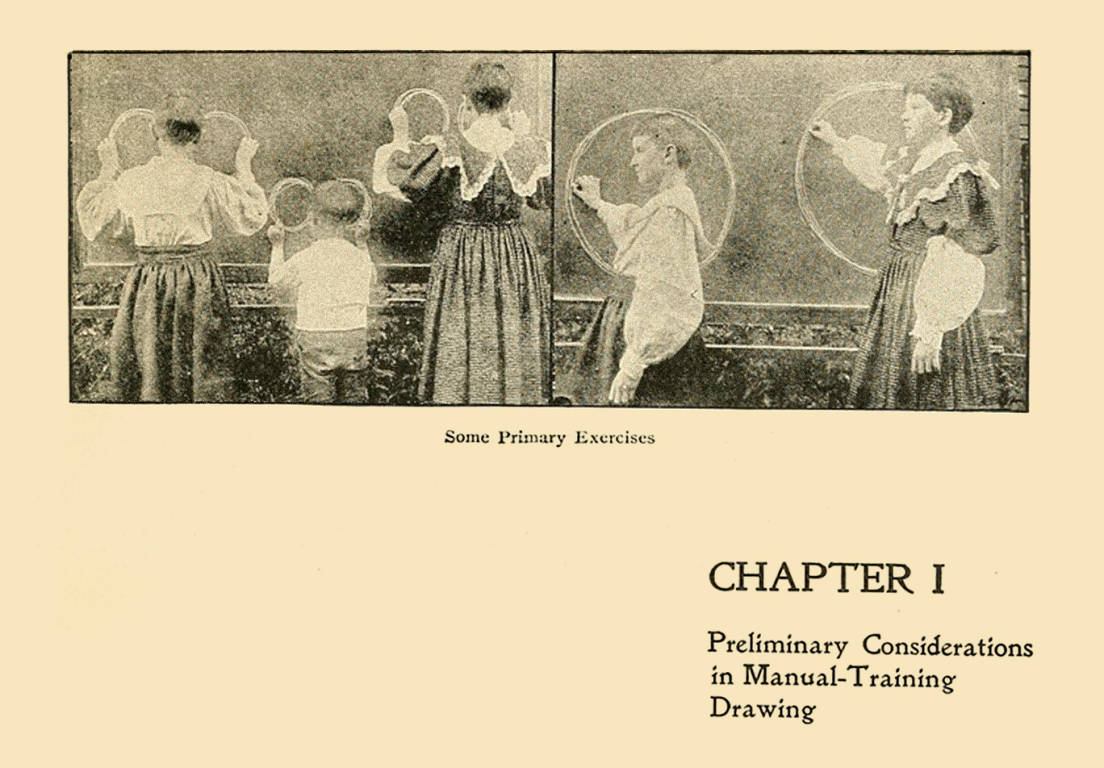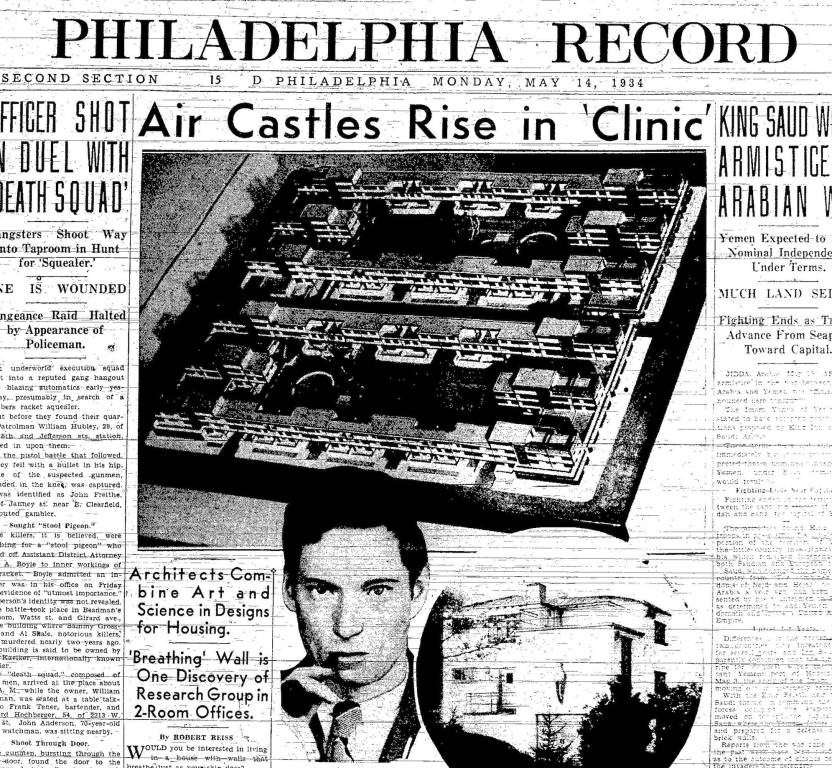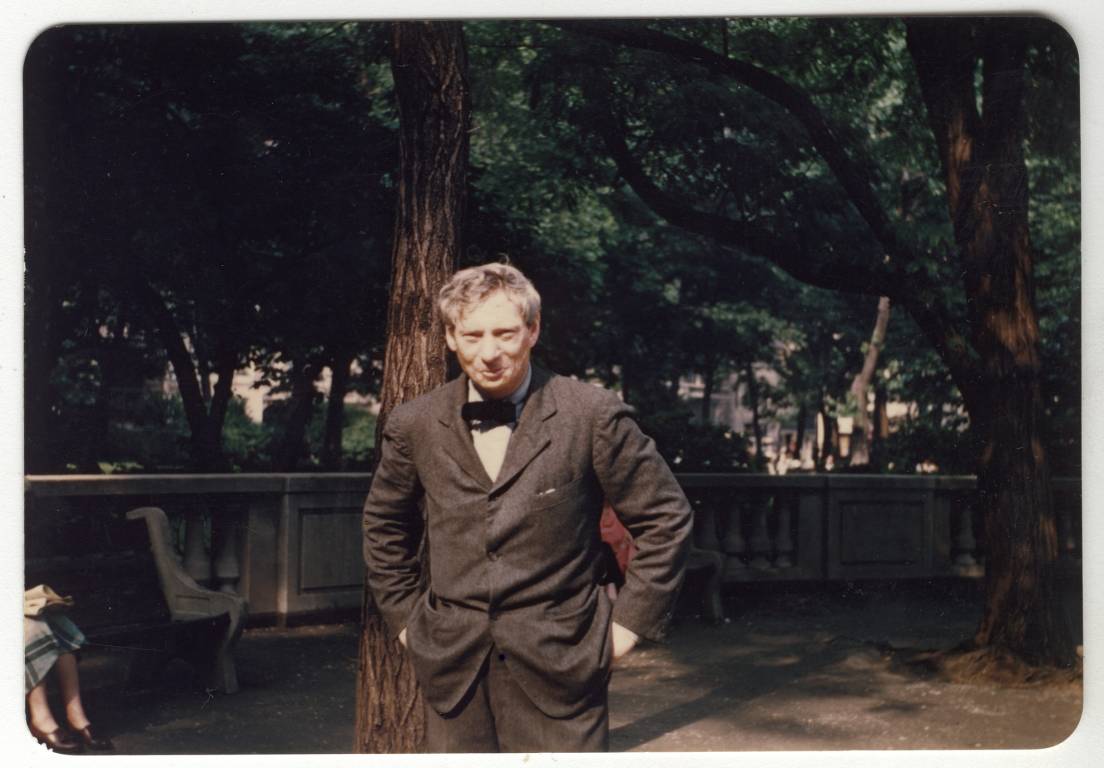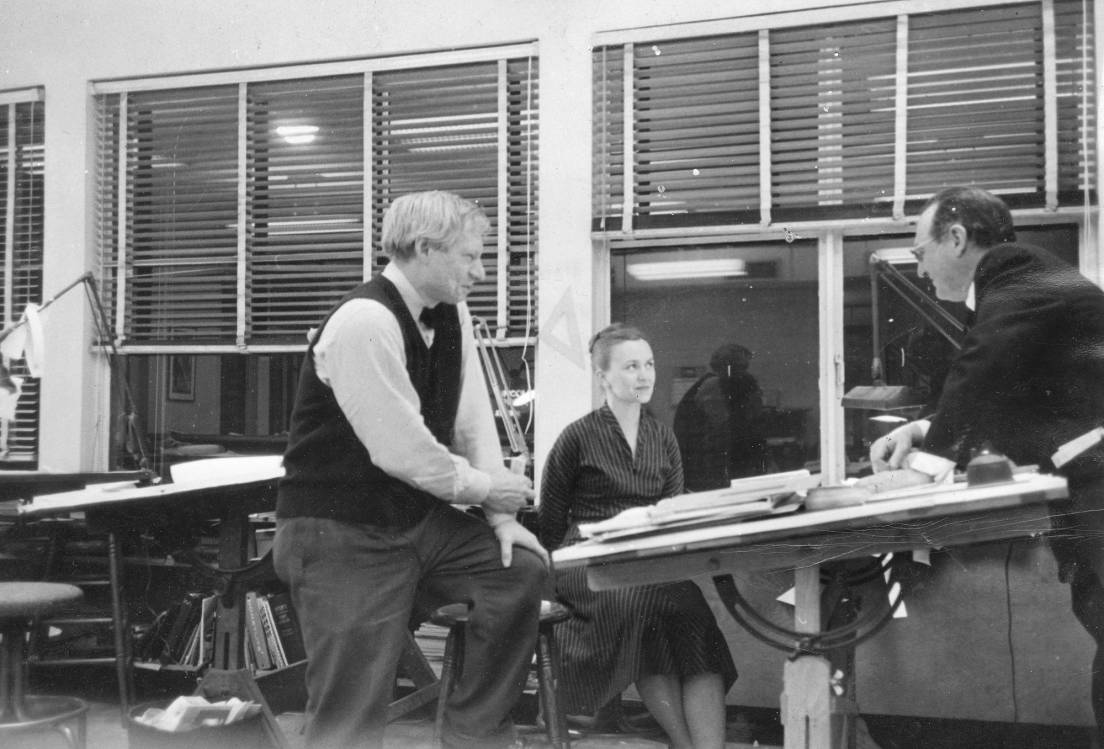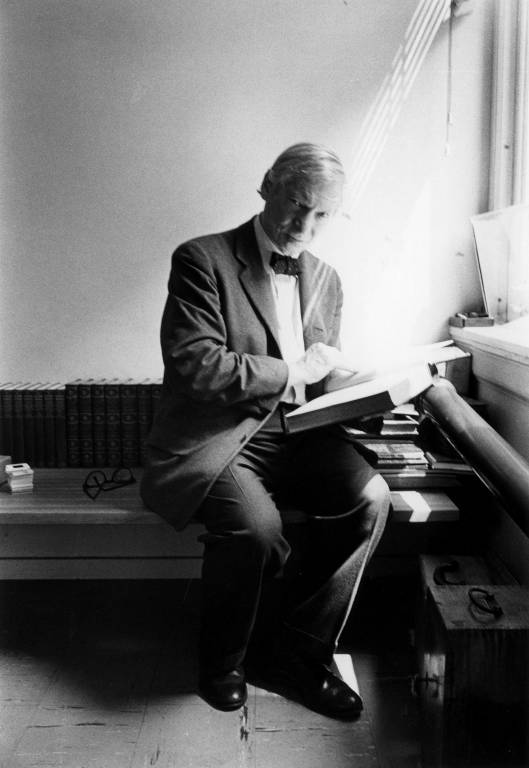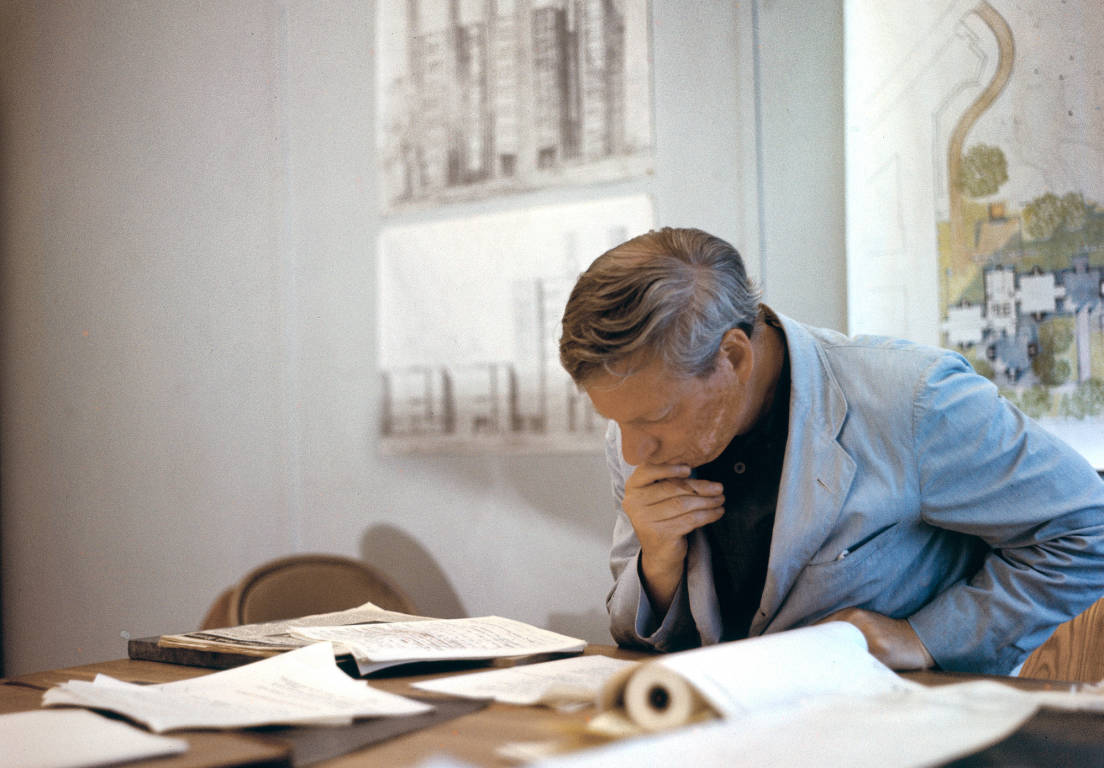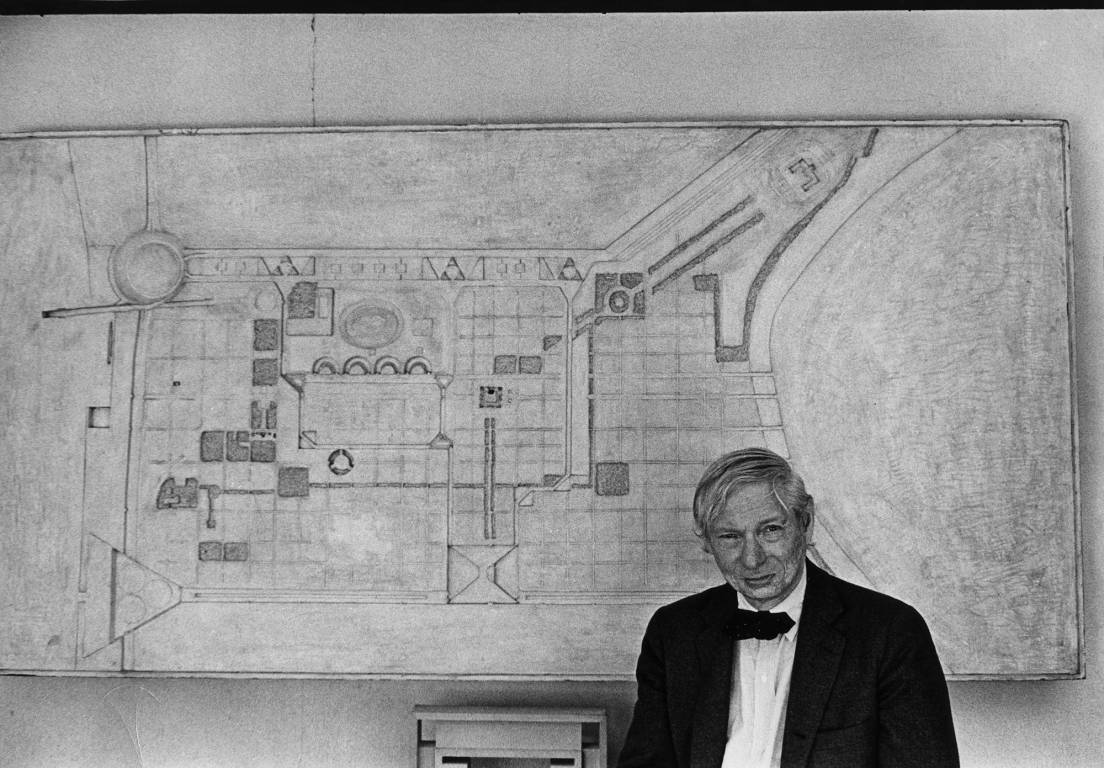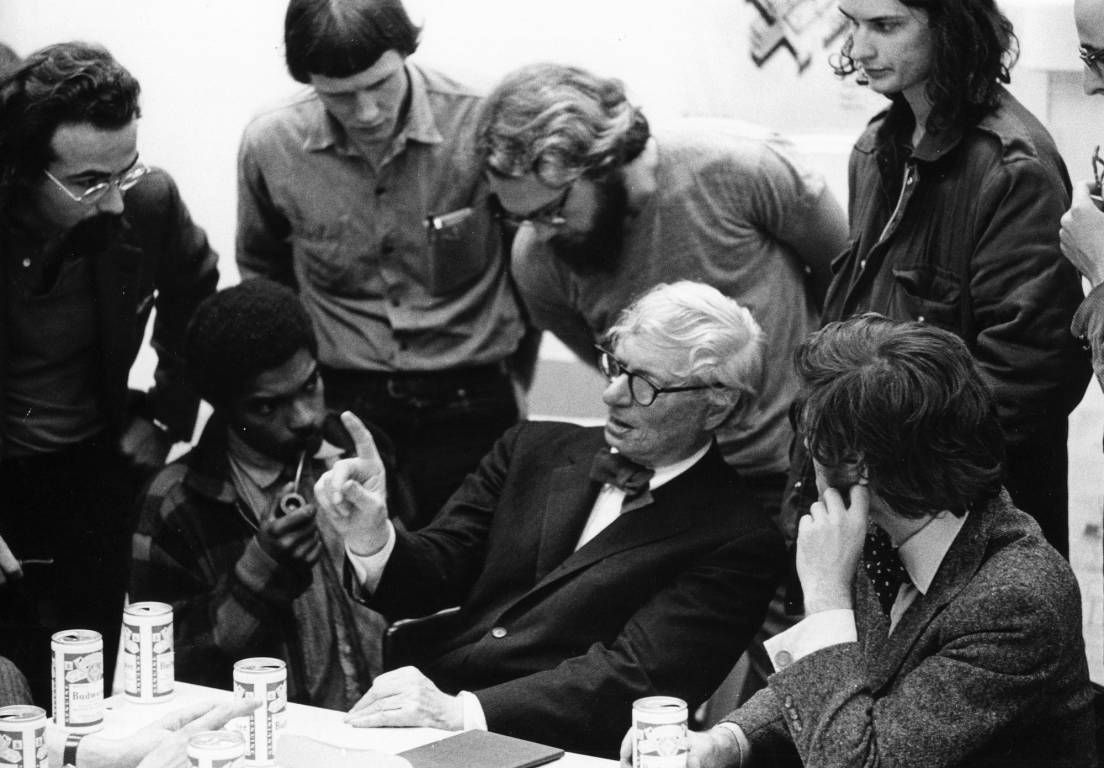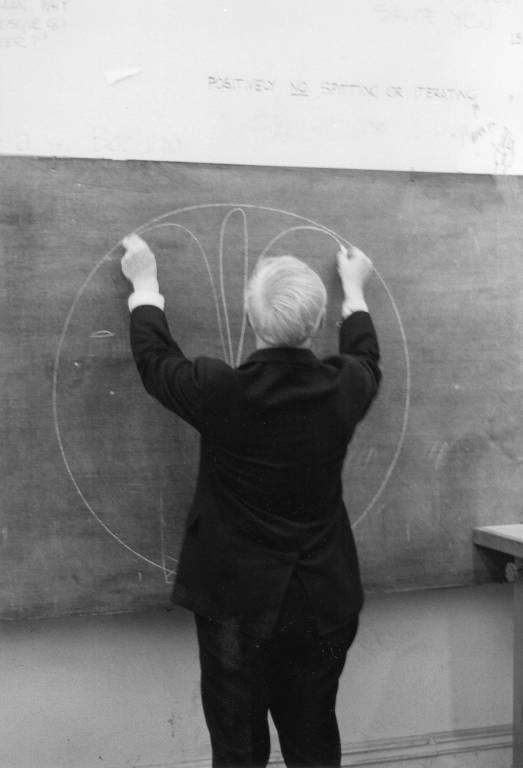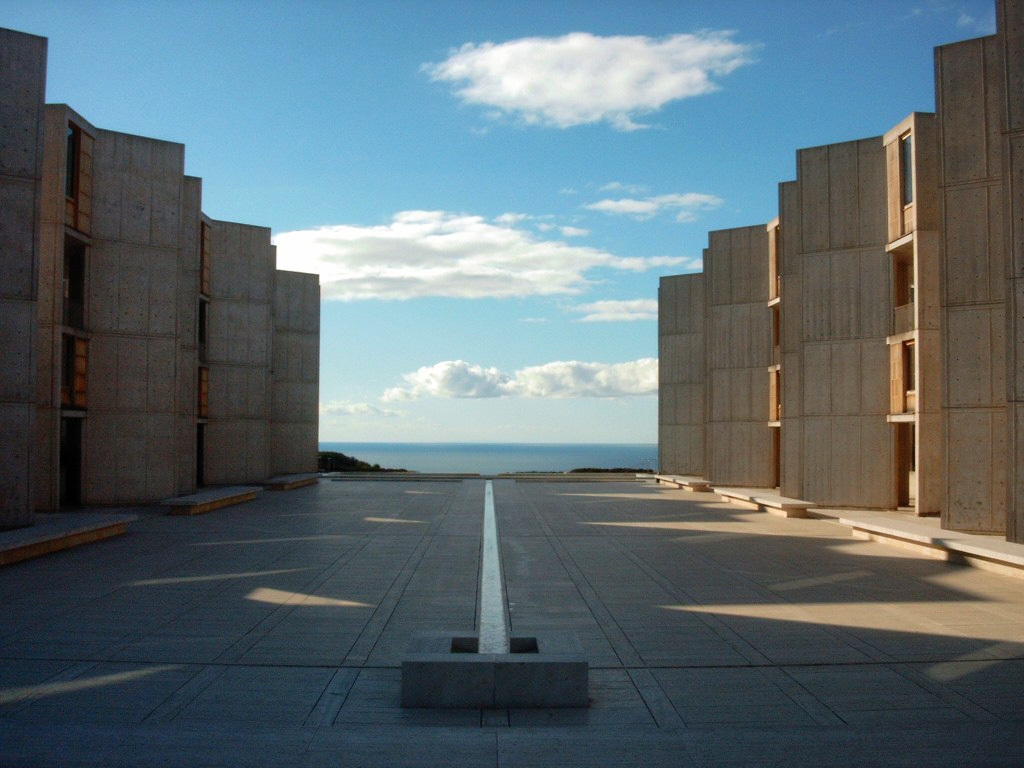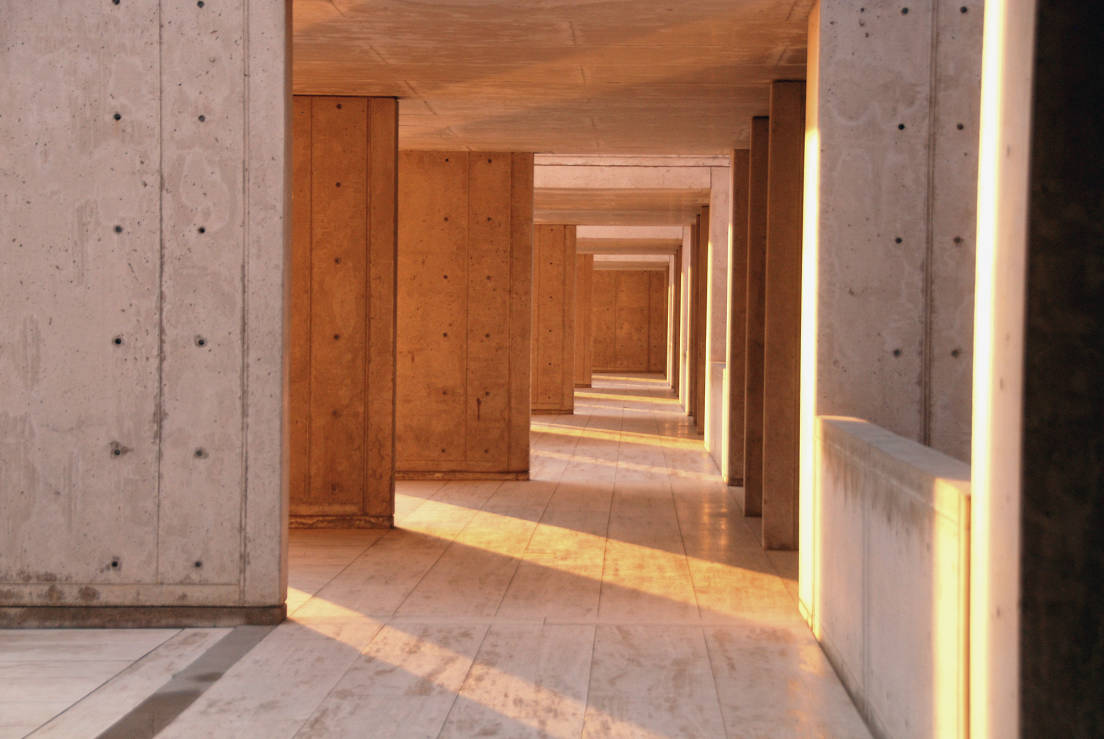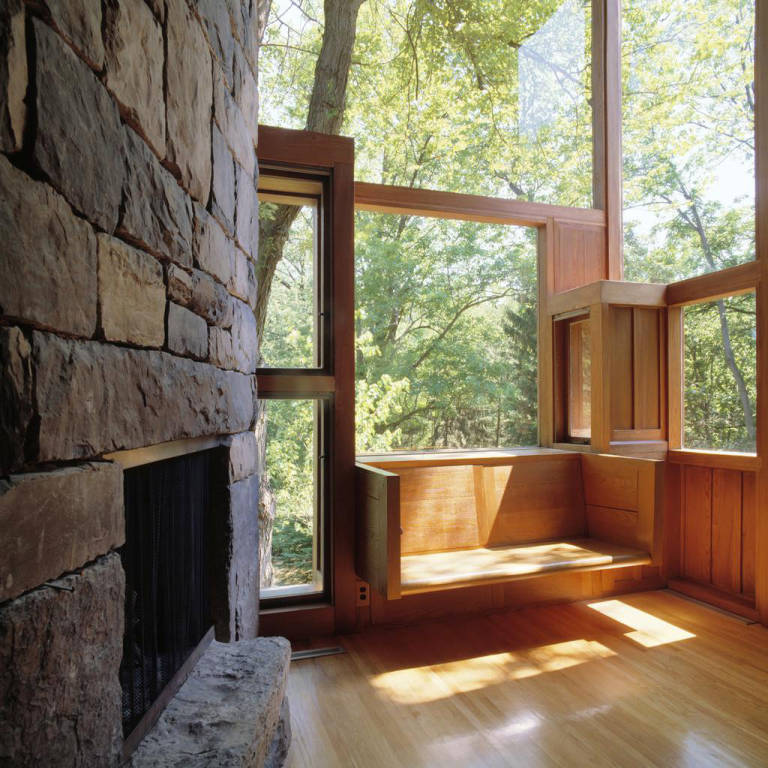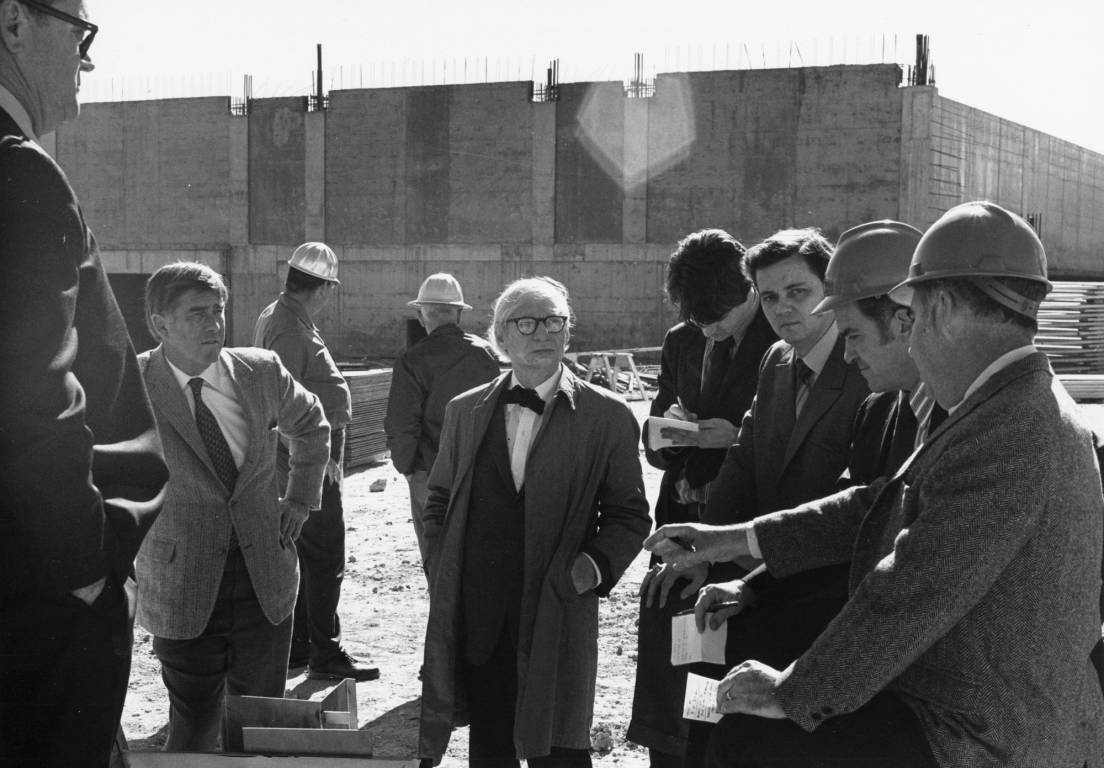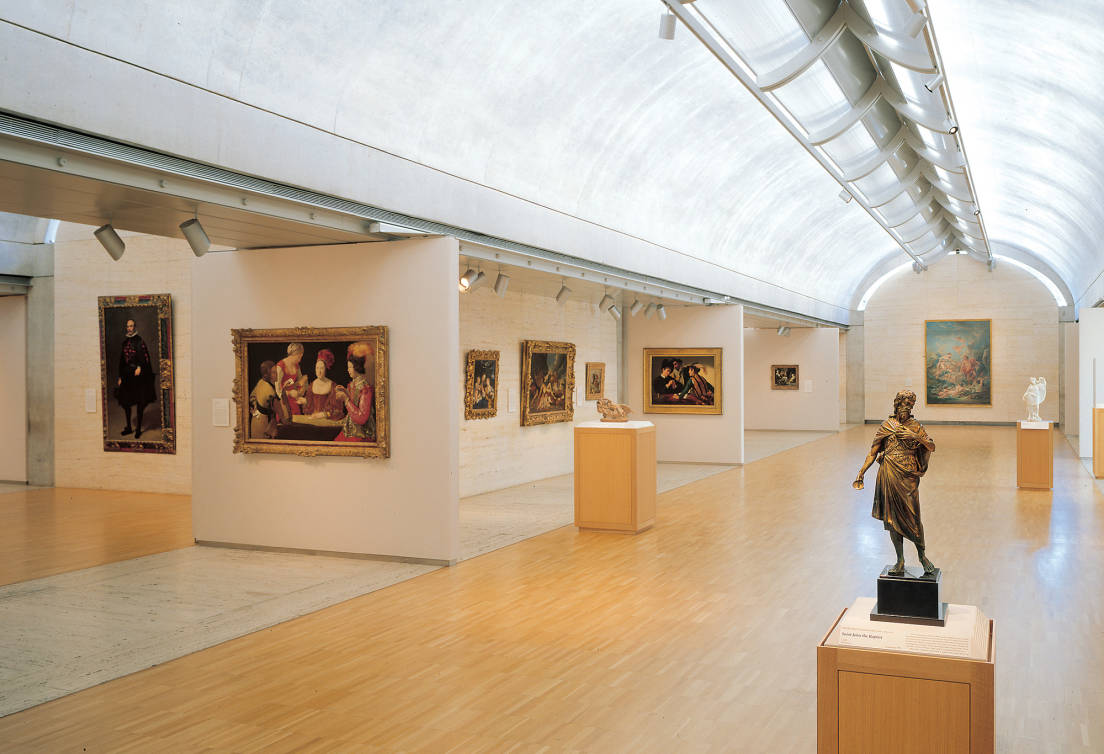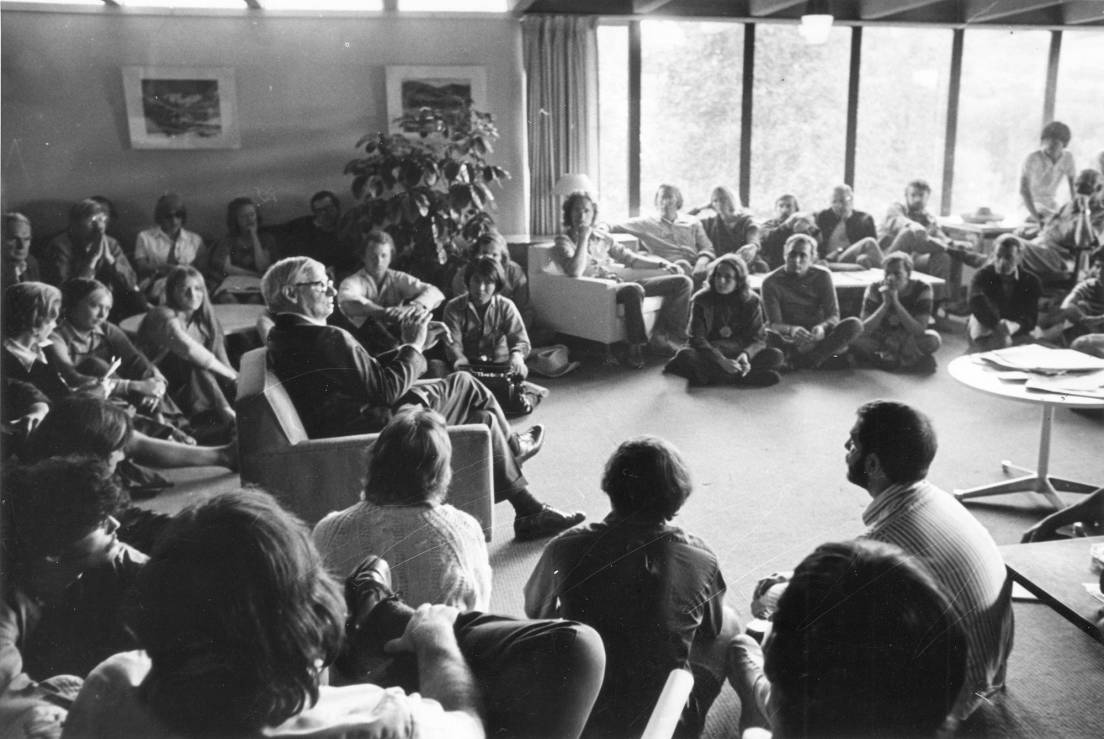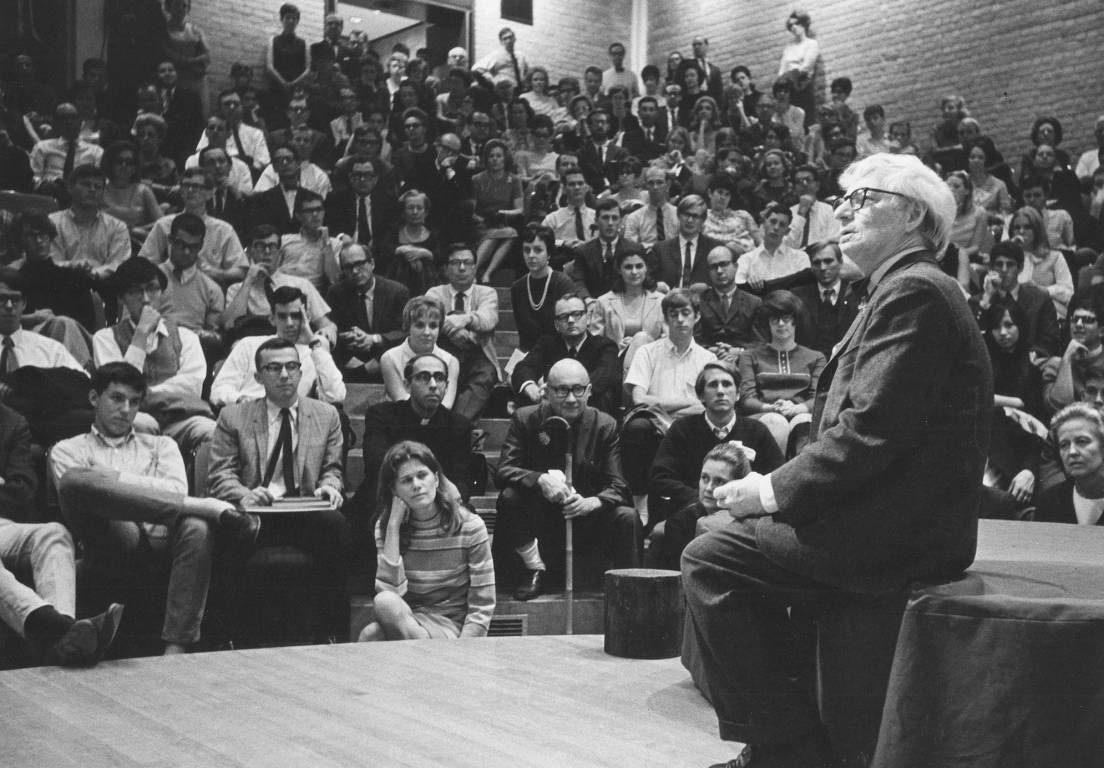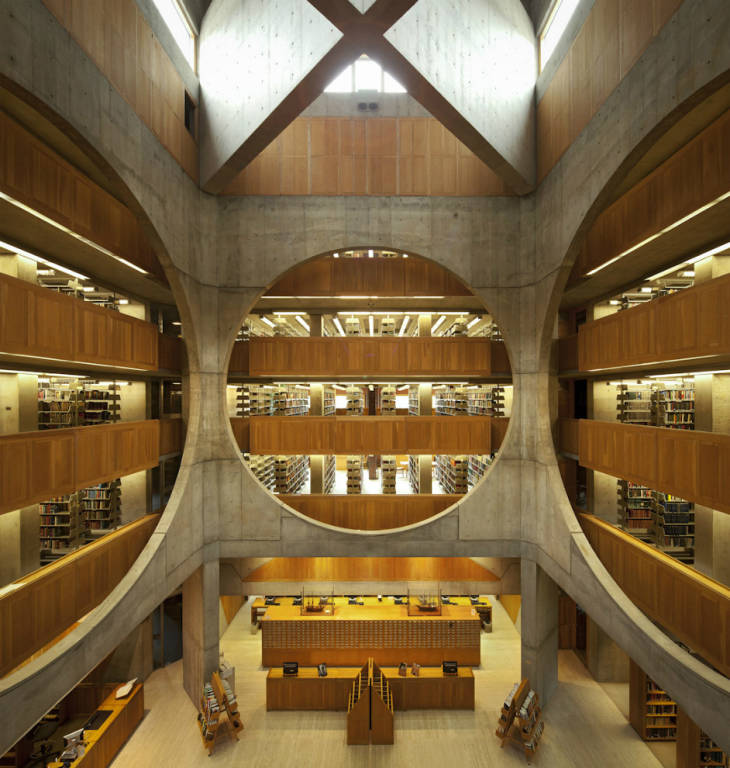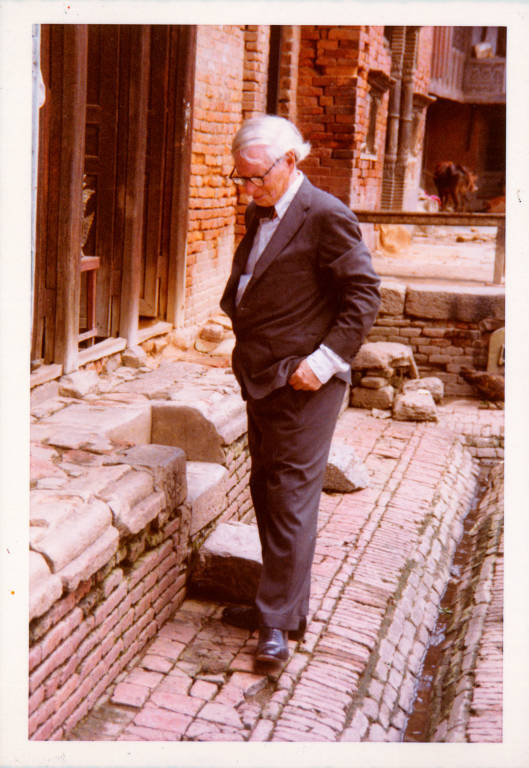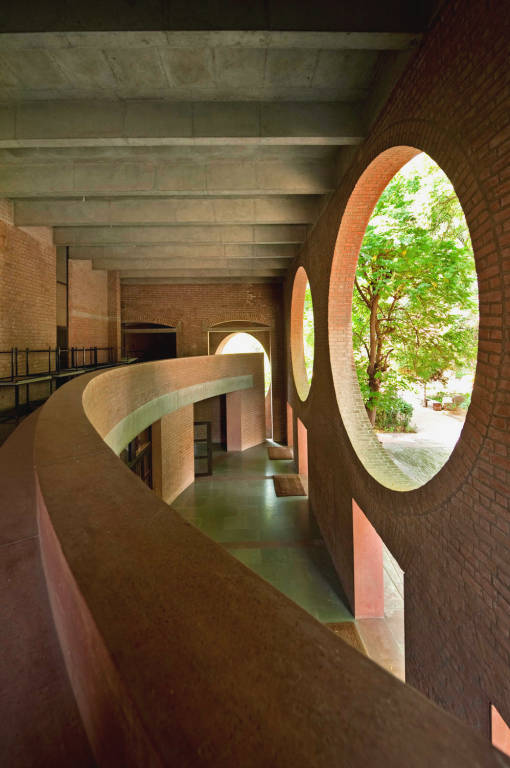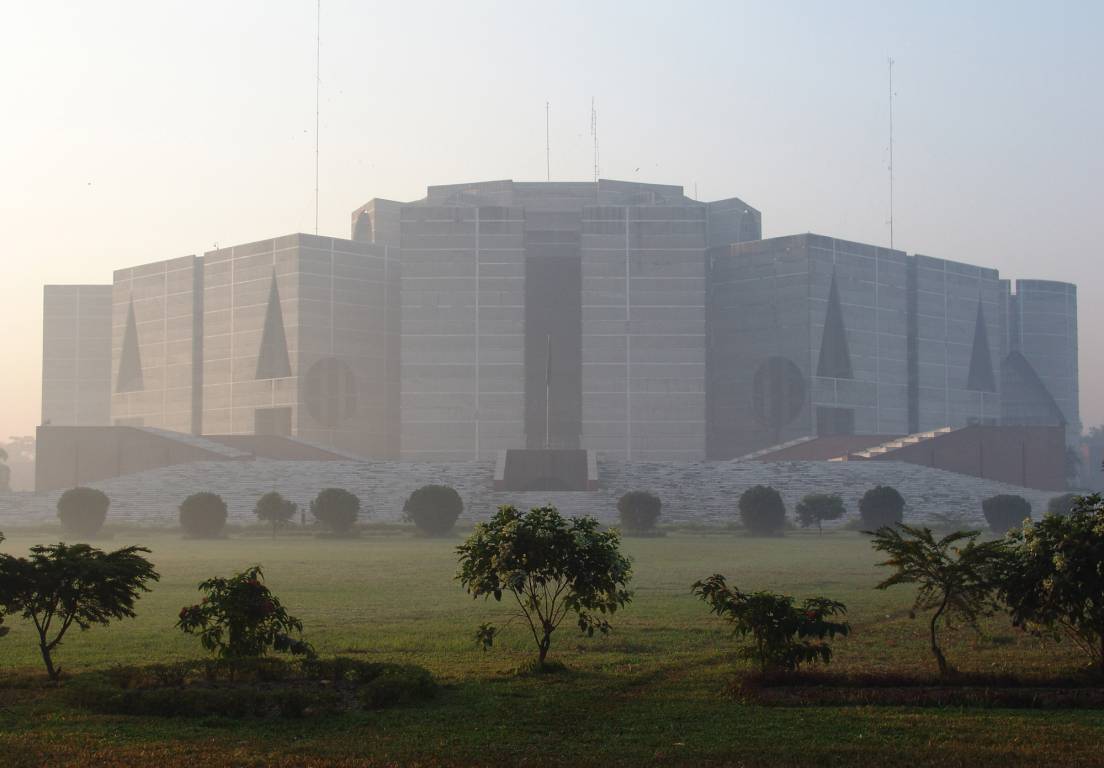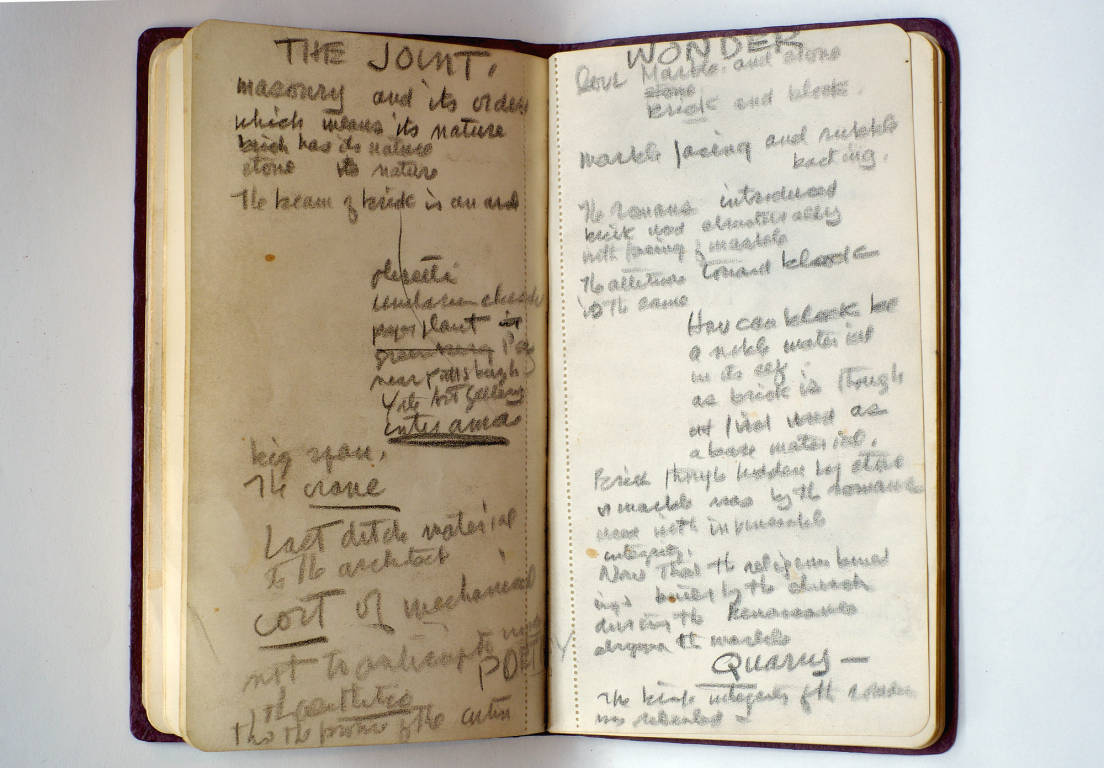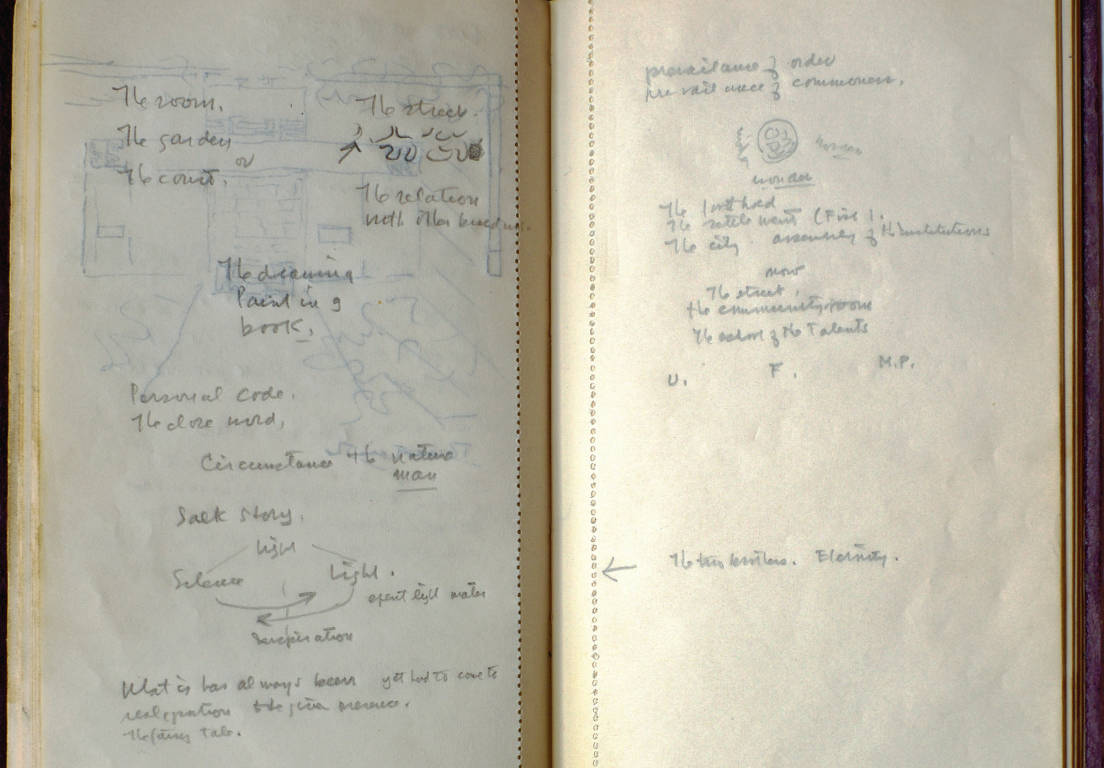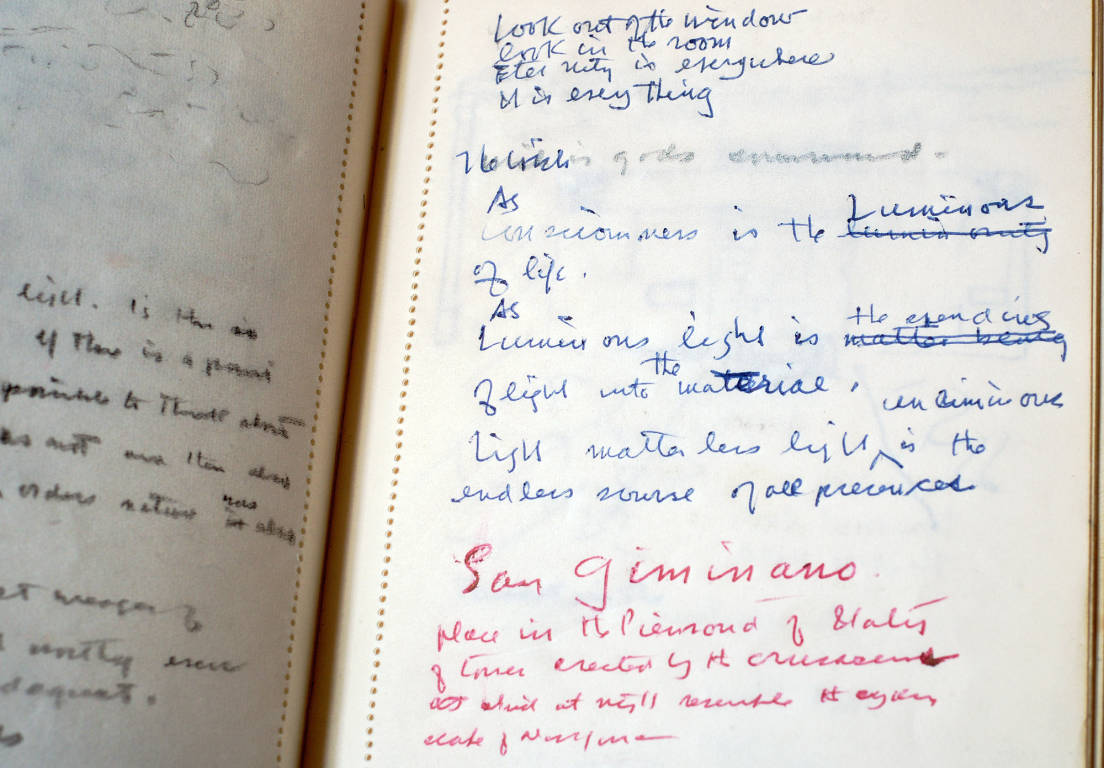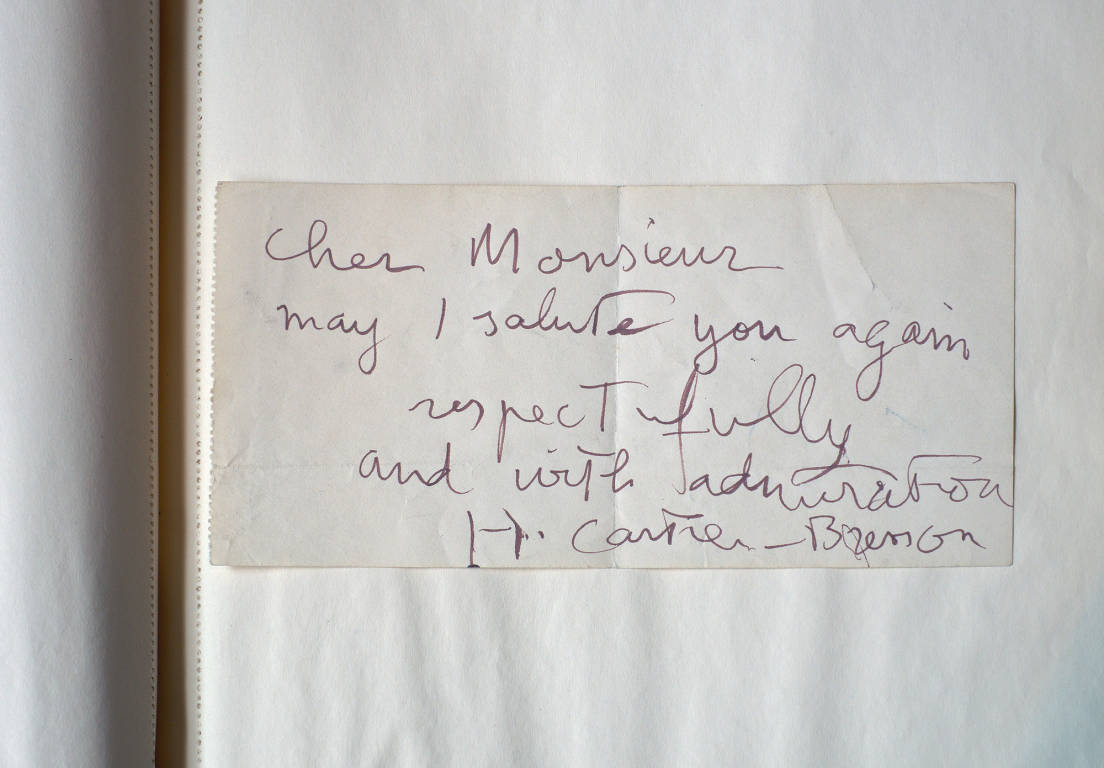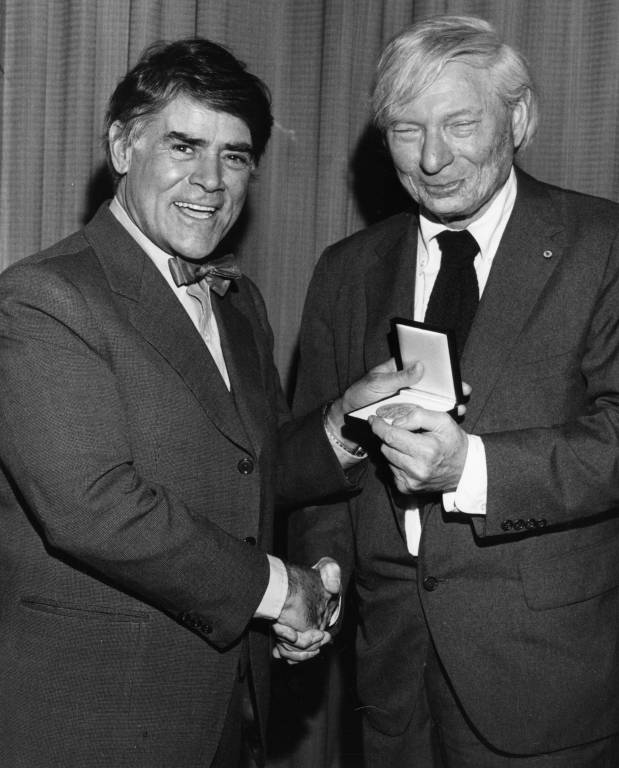 "I believe it takes a long time to be an architect, it takes a long time to be an architect of one's aspirations… To become an architect professionally takes just overnight… but to feel the spirit of architecture from which one makes his offerings may take much longer." Kahn, Pennsylvania Gazette interview, 1972
Origins
Louis Isadore Kahn's life began far away from Philadelphia, the city where he would live and work until his death in 1974.
In 1901, he was born Leiser-itze Schmulowsky in Pernow, Russia (now Pärnu, Estonia). "I was born into the consideration of art as part of life, not something that's attached to life in a peripheral way. My parents were in the middle of it."1 Kahn's father, Lieb, was a stained glass maker, drafted into the Russian army at the age of 17. He served Russia as a soldier, scribe, translator, sign-painter, and eventually a paymaster. Kahn's mother, Beila "Bertha" Mendelewitsch, was a harpist from Riga. Both parents were Jewish.
During the winter of 1904, young Kahn survived a serious accident. According to family accounts, he was mesmerized by glowing coals in the fireplace and tried to carry them in his apron. The apron burst into flames, burning and scarring his face and hands. His mother claimed that the scars marked him for greatness. Kahn's family, colleagues, and biographers would later discuss the marks on his face as an important part of his personal mythology: evidence of his early fascination with light, a social burden that shaped his self-perception, a possible source of his affinity for imperfect surfaces.2 
Lieb emigrated to the United States in June 1904. Beila moved with her two children (a third on the way) to the island of Ösel (now Saaremaa, Estonia), which Kahn would later claim as his birthplace. In 1906 the family emigrated to Philadelphia and reunited with Lieb, now calling himself Leopold Kahn (the surname became official in 1915). The family lived in Northern Liberties, one of Philadelphia's industrial "river ward" neighborhoods.3 They were poor and moved "constantly" over the next decade.4 In 1923, the Kahns seemed to settle for good in North Philadelphia, where they purchased a house on North 20th Street. But eight years later, the house was sold at a sheriff's sale and Kahn's parents moved to Los Angeles.
Scarlet fever delayed Leiser-itze's enrollment in public school by a year. He was a shy student, sensitive to his low social rank as an immigrant "scarface," but singled out by teachers for his artistic and musical talents.5 His public schooling was supplemented by free extracurricular arts training: he won a spot at the city's Public Industrial Art School, where his gifts were nurtured by Director James Liberty Tadd, a former student of Thomas Eakins and educational theorist in the Progressive Movement. He walked downtown for weekend art classes at the Graphic Sketch Club (now the Samuel Fleisher Art Memorial) at 719 Catherine Street, which he called "a place full of offerings."6
Everything changed in 1919, during his senior year at Central High School: he took William F. Gray's course on the history of architecture. It "struck me between the eye and the eyeball," he recalled.7 He abandoned his plans to study painting and, in 1920, began his freshman year in the University of Pennsylvania's architecture program (then considered the best in the country). Paul Cret (1876–1945) headed the department, which he molded according to his École des Beaux-Arts training. The Beaux-Arts curriculum—a neo-classical, problem-solving approach to architecture—had a lasting influence on Kahn.
Kahn graduated from Penn in 1924 with a Bachelor of Architecture and the Arthur Spayd Brooke Memorial Prize bronze medal for "superior excellence."8 He worked in city architect John Molitor's office, followed by a stint in William H. Lee's firm. In 1928 he set sail for a year-long voyage through Europe, churning out sketches and watercolors and playing piano in cafes to help pay for his colleague Edward Stone's supper.9
On August 14, 1930, he married Esther Virginia Israeli, a graduate of Penn's psychology program who worked as a neurologist's research assistant. The couple lived with Esther's parents in West Philadelphia for the next 37 years. In 1940, they welcomed a daughter, Sue Ann.
"What will be"
At the time of his death, Kahn was working on ambitious projects in multiple countries and recognized as one of the most important architects of his time. His involvement in what he called "the marketplace" of architecture was less successful: only a fraction of his projects were completed while he was alive, and his office was $464,423.83 in debt when he died.10 But the work that was completed left an indelible mark on the world, and influenced generations of architects. In the decades since his death, Kahn's legacy has proven to be profound and enduring.11
He began his career during the Depression, which limited his opportunities.12 In 1932 he formed the Architectural Research Group to study urban housing and propose improvements. In 1935 he opened his own architectural practice, working from home. Public housing and urban issues would occupy Kahn's attention throughout the 1930s and '40s.13 In 1941 he partnered with George Howe and Oskar Stonorov to pursue government housing contracts. Together they built five workers' communities (over 2,000 units) and wrote primers on neighborhood planning. MoMa took notice and included their Carver Court Housing Project (1941–43) in an exhibition called "Built in the USA."14 Howe left the partnership in 1942 to accept a government position in Washington; in 1947 Kahn split from Stonorov.
Through Esther's connections, he began to receive commissions for private homes, the first of which was built for his friends Ruth and Jesse Oser in 1942.15 Kahn began teaching at Yale University in 1947, commuting from Philadelphia. The Weiss House (1947–50; winner of the AIA Philadelphia Chapter medal) reflected the influence of Kahn's new associate, Anne Griswold Tyng, a Harvard-trained architect who studied under Walter Gropius and Marcel Breuer. Buckminster Fuller called her "Kahn's geometrical strategist."16 Their collaboration produced several buildings, most notably the Yale Art Gallery (1951–53; winner of the prestigious AIA Twenty-Five Year Award) and the Trenton Bath House (1954-59), considered two of Kahn's breakthrough works. Their relationship was also romantic, although Kahn and Esther would remain married for the rest of his life. Tyng and Kahn's daughter, Alexandra, was born in Rome in 1954 and wrote a book about her father's life and work in 1984, Beginnings.17
A 1951 fellowship to the American Academy in Rome gave him the chance to travel through Egypt, Greece, and Italy, where he observed ruins and natural light; many scholars agree that this trip's revelations shaped his mature work. In 1955 he resigned from Yale and began teaching at the University of Pennsylvania, where he was an influential and beloved member of the faculty's "Philadelphia School" until the end of his life.18
His Richards Medical Research Laboratory at the University of Pennsylvania (1957–1960) launched his international reputation. MoMa featured it as part of its "Visionary Architecture" exhibition and as its own solo exhibition. ("Kahn's reluctance to credit Tyng signals their separation," notes William Whitaker.)19
In 1958 he met Harriet Pattison, who later described herself as "a companion for his thoughts."20 Pattison gave birth to their son, Nathaniel, in 1962, completed her studies in landscape architecture at Penn in 1967, and collaborated with Kahn during the final years of his life. In 2003, Nathaniel Kahn released the Academy Award-nominated documentary My Architect: A Son's Journey, which brought his father's work—and the story of his complicated family life/lives—to a wider audience.
Many of the projects completed during the final decade of Kahn's life are his best known: the Salk Institute for Biological Studies in La Jolla, California (1959–65), the Kimbell Art Museum in Fort Worth, Texas (1966–72), the Phillips Exeter Academy Library (1965–72), and the Indian Institute of Management in Ahmedabad, India (1962–74; he was inspecting construction work in India just before he died).21  Two more watershed projects—The Yale Center for British Art (1967–77), and the National Capitol of Bangladesh in Dhaka, Bangladesh (formerly East Pakistan; 1962–83) were completed after his death. FDR Four Freedoms Park —"a room and a garden," commissioned in 1973—was completed in 2012 (design and construction were carried out by David Wisdom and Associates in association with Mitchell/Giurgola Associates).22
While returning to Philadelphia from India on March 17, 1974, Kahn died of a heart attack in the men's room in Penn Station, New York. Because the address on his passport was (mysteriously) crossed out, three days passed before his body was identified. A New York Times obituary declared him "America's foremost living architect."23
In an interview less than two years before his death, he said: "If you want to ask me what my best work is, I couldn't really tell you. It would be, as many people express, what is not yet made, what is not yet expressed. I have the feeling that the greatest men died—terrible word—thinking that they have done nothing, judging from what lodges in them as the yet unexpressed."24